Timing System Developed by TPU Student Successfully Tested at the Ice Climbing Russian Cup Stage
Last weekend the Ice Climbing Russian Cup stage was held in Tomsk. During the competition the timing system developed by a student of Tomsk Polytechnic University was used to measure the results of the athletes in «speed» discipline.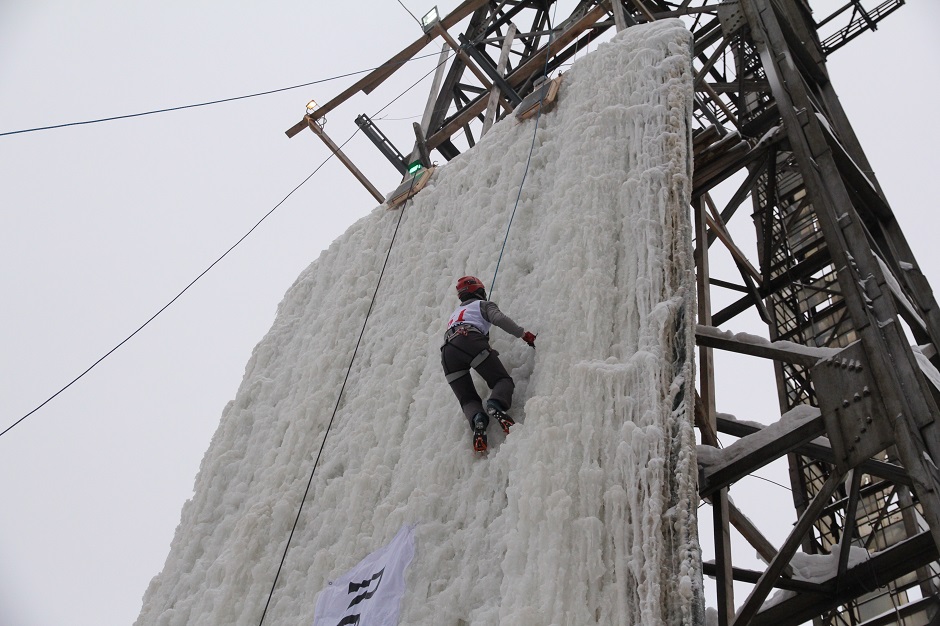 Photo: While athlete presses the finish button at the top of the route, the stopping light-signal activates.
It is to be recalled, that the timing system developed by Sergei Mirtov, a student of the Institute of Cybernetics, is designed for capturing and processing the results of speed sports competitions: skiing, snowboarding, athletics, cycling, ice climbing etc.
The system consists of the start and finish buttons located on each track, electronic scoreboard, microcontroller and GPS module. Using GPS the device determines the distance covering time with centisecond accuracy.
«The module has a special antenna synchronized with satellite, so our device provides precise time data.
We compared our system and hand stopwatches in action. The judges had two stopwatches for each track: their results differed from each other and from the system's results. When the outside temperature is below zero, the hand stopwatch slows down, this is the main problem of timing systems for winter sports», - says Sergey Mirtov.
Real-time data of the system are displayed on the electronic scoreboard for judges and audience.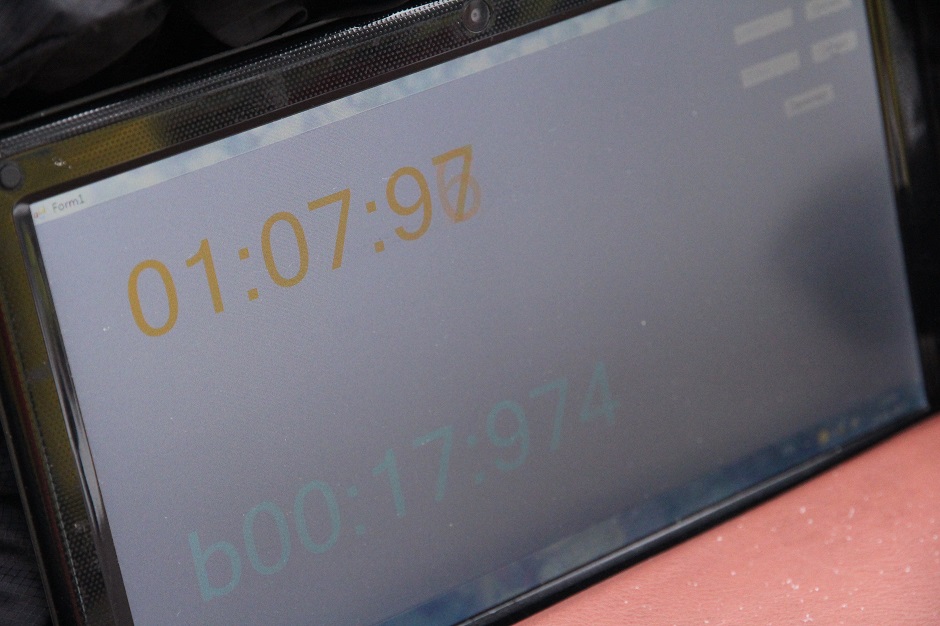 Photo: The electronic scoreboard displays the results of all athletes.
According to the developer, the system ensures against false start.
«The time marking starts only if both competitors are on the start button before the start signal. If before the signal one of the athletes have already started, his result is out of the final table», - says the student.
The athlete must press the finish button to stop the count of the time. At the ice climbing competitions such button is located at the top of the ice wall. Thus, the system automatically measures the results of all athletes. All that is left to do for judges is to record the results.
«For the first time the system was tested on real competitions, and it proved to be excellent. Of course, we have something to improve, but the first test was successful»,
- Says Sergey Mirtov.
In the nearest future the student plans to add heating system to the device for operation in intense cold and to make separate electronic scoreboard for each track.