TPU Rector Petr Chubik Congratulates Polytechnicers on Day of Russian Science
Tomsk Polytechnic University's Rector Petr Chubik congratulates polytechnicers on the Day of Russian Science.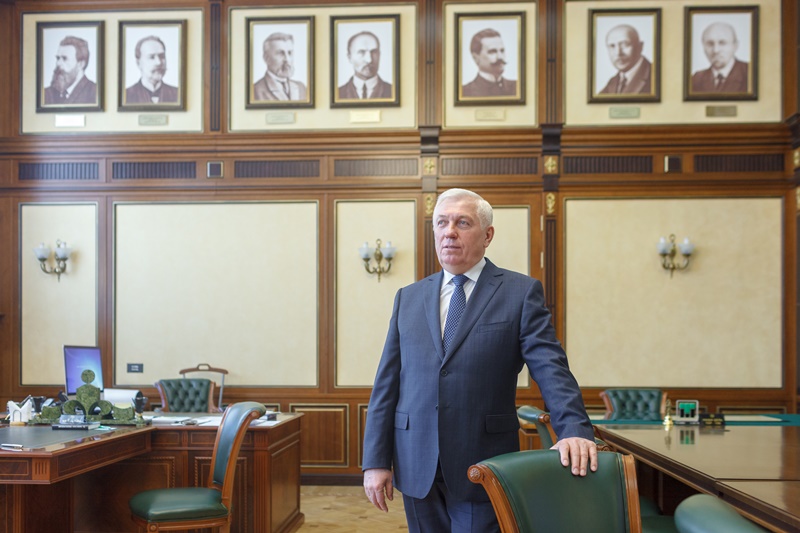 "Dear colleagues! My congratulations on a professional holiday – the Day of Russian Science!
The solution of strategic tasks on the state development and preservation of Russia's global leadership as cradle of many scientific research fields directly depend on the output of professional army of scientists which we belong to. Our work serves as a driver of innovative processes occurring in the region and our country, aimed at the enhancement of the Russia's economy competitiveness.
In the course of 120 years, since TPU establishment and up to the present, the scientific component of polytechnicers' work ensures the formation of intellectual environment in our city, region and country.
To date we approve the highest scientific potential of a Russian leading university, a promising science and education center conquering top positions in national and international rankings.
Under the sign of the 2016 jubilee year the history of national and global science was joined by the born in the TPU depth first space 3D-printer, a robotized ultrasonic flaw detector, a radiation flaw detector for large objects, a unique only in Russia light ion accelerator for nuclear astrophysics…
At present global science agenda dictates new formats of collaboration and interaction at all levels, both horizontally and vertically in the social structure. TPU has been and maintained as a strong nexus in partnerships with Russian foreign universities, research institutions, industries, businesses and authorities in the cause of science. We meet our professional holiday in the strengthening atmosphere of Tomsk research community's resource potential than can't inspire optimism.
Sense of scientific creativity is to produce new knowledge through relentless forward motion.
Each of us knows that this is a busy hour work without rest and stops, here fails go hand in hand with victories and achievements… But the result justifies all costs and I'm convinced that backed by experience, new ideas and desire to work scientific minds from Tomsk Polytechnic University – from young researchers to honored science leaders – overcoming all the difficulties, risks and challenges, will continue pursuing their pace to designed goals.
Dear friends! I sincerely wish you full realization of your creative capabilities, new success and discoveries on unexplored paths of scientific research! Let everyone who serves to Tomsk Polytechnic University and the Russian science, overcome his way! I wish you health and strength for further achievements! Peace, happiness and welfare to your families!"
Rector of the National Research Tomsk Polytechnic University,
Professor Petr Chubik