TPU Student Wins Russia's Championship in Athletics
In St. Petersburg the Russia's Youth Athletics Championship has completed. 400 athletes from 56 regions took part in the competition. TPU Institute of Cybernetics' student Elizaveta Pakhomova was in fine form as she shown the best result on 3,000m.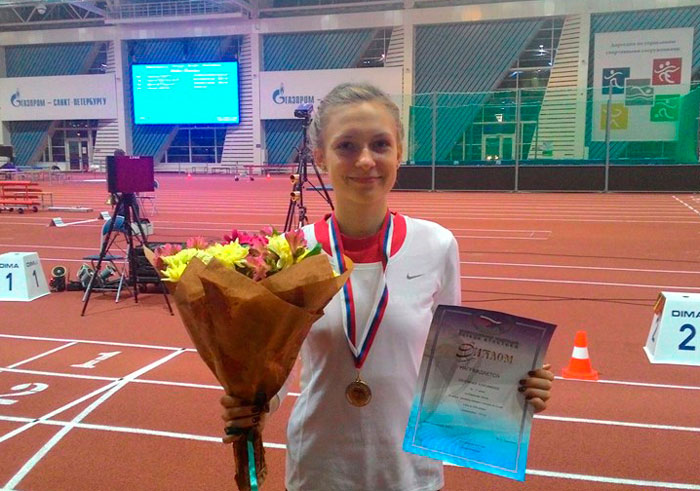 Elizaveta Pakhomova was a member of the Tomsk region team along with Viktoria Pogrebnyak, Nikita Moskvin, Ksenia Turnaeva and Irina Subocheva.
Elizaveta's result became the Russia's best in the season and a record breaking in the athletics arena where the competition was held.
The TPU student overcame 3,000m equaling 9.07,42. Viktoria Pogrebnyak has won a bronze medal on the 60m hurdles.