Tube for water treatment can be taken on hikes
Scientists from Tomsk Polytechnic University have designed a device for high performance water treatment within the extreme and field conditions. The device presented in the form of a small tube is aimed at treatment of 3 to 5 liters of water of any quality into a drinking one.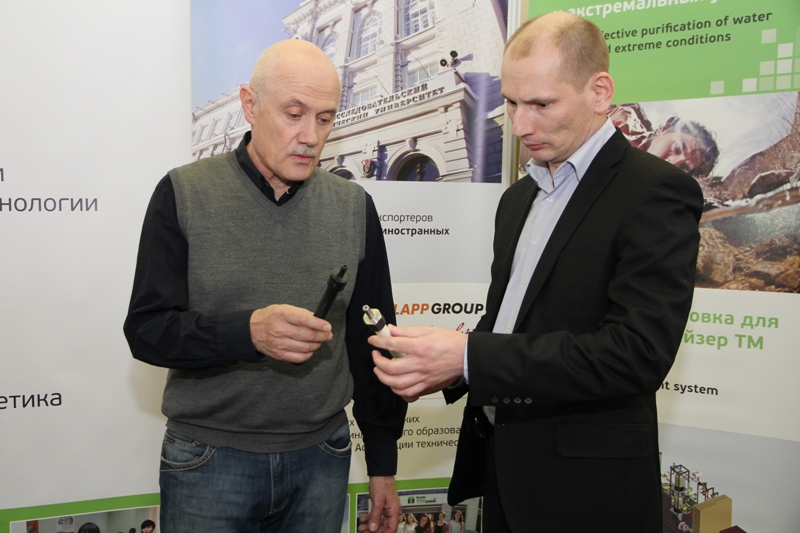 The tube is filled with several layers of sorbents developed at TPU. These sorbents are made of sand, corals, construction wastes and other cost-efficient materials. Due to a special treatment as well as proper combination of sorbents of different properties scientists achieved a high-end filtration.
"Most materials currently used in filters have been known for a long time. For example, activated carbon was used during the First World War. Various independent studies revealed the efficiency of water treatment amounting to only 20 -30 % and sometimes higher. We create new materials applying nanotechnologies. Our sorbents combine several water treatment methods: ion exchange, mechanical and chemical adsorption, catalytic effect, electrokinetic purification from bacteria, viruses and chemical contaminations.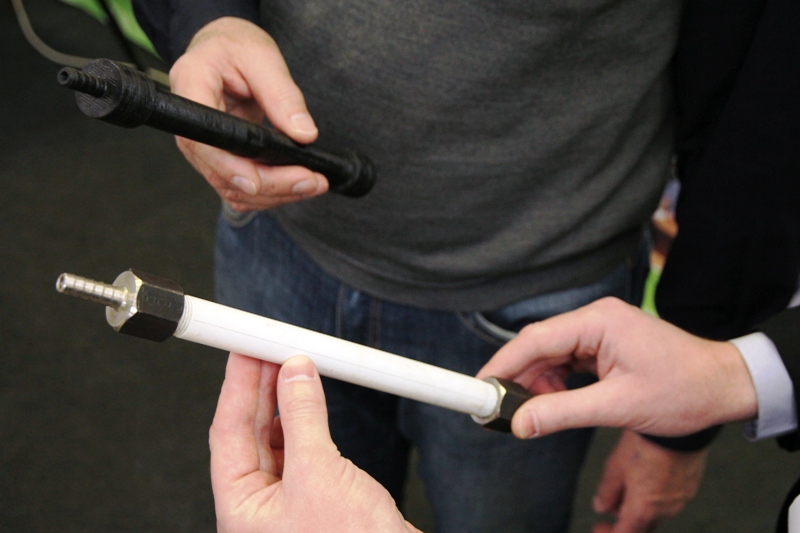 ---
Each sorbent is aimed to remove definite contaminants. Thus, combining different sorbents we obtain a very powerful effect within a small filter,"
---
says an engineer of the Laboratory №12 of the Institute of High Technology Physics Dmitri Martemyanov.
Each tube contains eight layers of different sorbents. With the help of such tubes heavy metals (zinc, copper, lead, iron and others), pesticides, oil products, salts, bacteria, viruses and parasites can be filtered out of water. Each tube has a length of 20 cm and a weight of 300 g. It is a small device that can be easily taken on hikes. TPU scientists have also developed small filter kegs for water treatment in individual houses. TPU scientists presented the developments at the Architecture. City Planning. Transport and Road Facilities. Ecology. Life Support Systems in Region and City exhibition. The developments have already sparked the interest among representatives of the Emergency Ministry.
"Our systems can be widely used during the spring flood. Flooding water washes pesticides off from the fields, pathogenic bacteria and viruses get into the water as well. Using our developments it is possible to treat such kind of water and make it drinkable," says Dmitri Martemyanov.