Automated monitoring for distant railways
An automated device for monitoring railway tracks will make it possible to improve the safety of rail transport. Alexander Pletnev, a PhD student of the TPU Institute of Physics and Technology, is developing the device.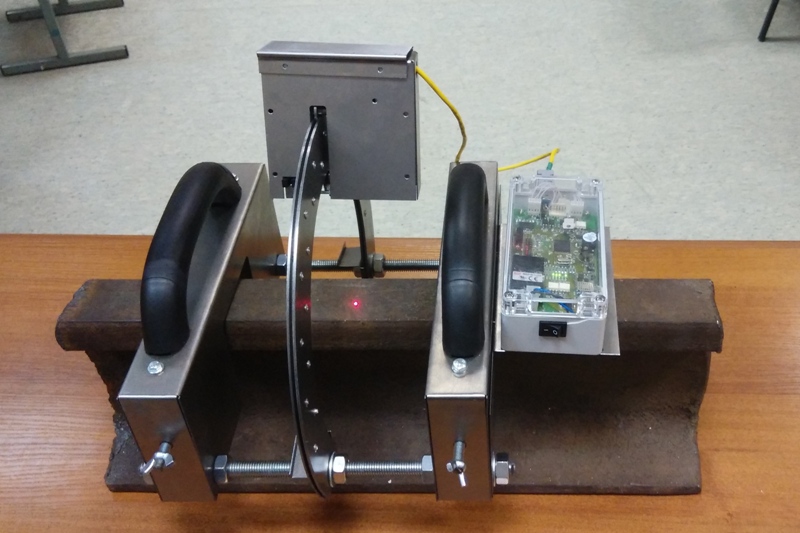 Photo: A pilot of monitoring device
As the young scientist says, during the exploitation the rails are subject to constant wear due to the impact of various factors. Old rails reduce the traffic safety and increase fuel consumption by trains. Therefore, the railway tracks are regularly tested for wear.
'On the busy railways a dedicated train equipped with automated systems does all the necessary measurements, therefore such monitoring is expensive and is carried out only on large railway hubs. On relatively small railways tracks monitoring is often done manually by means of rail staples, calipers and templates.
Our device is designed mainly for small railways where monitoring is not yet automated,'
tells Alexander Pletnev.
The device represents a metal structure positioned over the rail and a laser sensor that measures the distance to the rail surface. 'Laser moves around the rail measuring in nearly 300 points at once, thus ensuring high-accuracy data. The entire measurement process takes about five seconds,' says the designer.
A key part of the device is its software. It processes data captured by the laser sensor and designs the profile of the measured rail. In addition to the device, the young scientist developed an application which displays the rail profile on a smartphone and compares it with a standard.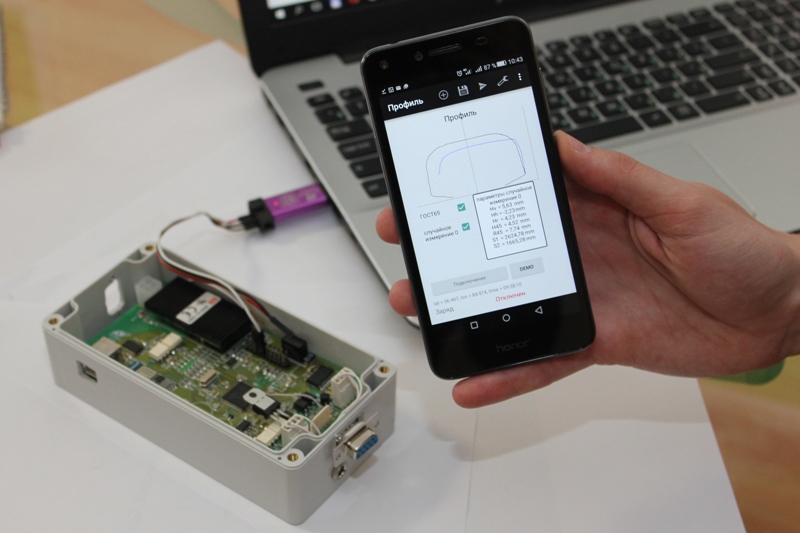 'Earlier the pilot device was developed at the Department of Electronics and Automation of Physical Facilities.
Currently, we are modifying its hardware and develop more accurate mathematical algorithms. At the moment, we are striving to improve the mount system on the rail, so that this process takes a few seconds.
Thus, the device will increase the rate and accuracy of railway monitoring several times,' adds the PhD student.
The monitoring device for railway tracks is enlisted in the best achievements of the UMNIK contest of the Foundation for Assistance to the Development of Small Enterprises in Science and Technology.