TPU Scientists Create Human Heart 3D Models for Surgical Planning
A new project on human heart 3D printing was developed in Modern Production Technologies Research and Educational Center of Tomsk Polytechnic University. TPU team carries out this project for Tomsk Cardiology Research Institute: 3D printed heart serves as a "simulator" for studying the heart anatomy and surgical planning.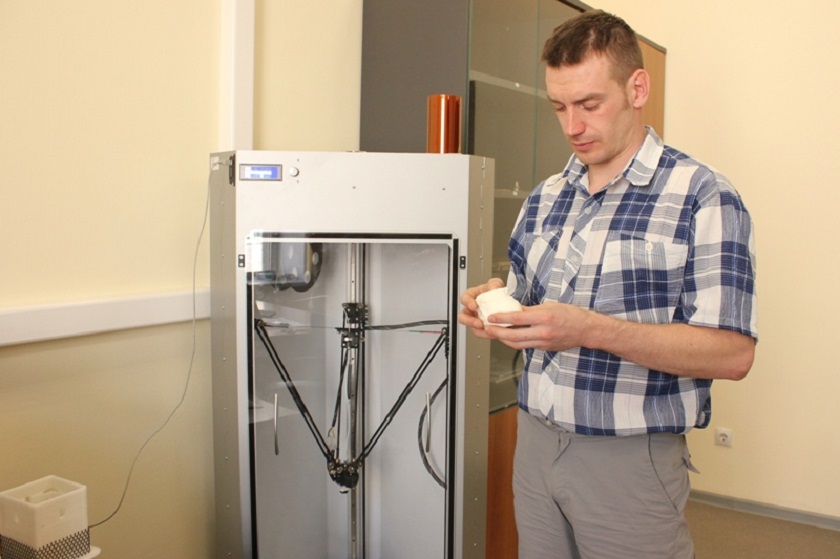 TPU scientists print a 3D model of real hearts based on sectional images obtained by health professionals of Tomsk Cardiology Research Institute. As a result, with a touchable heart model cardiac surgeons can learn more about its defects and choose suitable methods of surgical treatment.
"This joint project is essential for our cardiac surgeons, especially for those who specialize in correction and treatment of such complex pathology as congenital heart disease. Imaging techniques used for diagnostic purposes now, on the one hand, give a lot of information, on the other hand, they do not allow you to look inside the heart and get a full understanding of the process.
Using 3D models we can actually perform a surgical simulation for the heart and train professional skills.
Moreover, with 3D models we can specify the diagnosis, plan surgical treatment, and get new knowledge about anatomy unknown due to limitations in the heart imaging techniques," — says Vyacheslav Ryabov, Deputy Director for Research and Clinical Work of Tomsk Cardiology Research Institute, Head of the Emergency Cardiology Department.
Now 3D heart models are printed from plastic at TPU. According to Yuri Dontsov, an engineer of Modern Production Technologies Research and Educational Center of Tomsk Polytechnic University, a postgraduate student of the Institute of High Technology Physics, at first a model is designed on the computer by the results of tomography, and then it undergoes a long processing. It takes about one day for TPU experts to create a ready-to-print model.
"We get a sectional image and then turn it into a 3D model. However, this model is quite rough - it contains many defects, it does not fit to print in the original form. We separate the image of the heart from other internal organs, vessels and bones. Image processing is carried out not only from the outside, but also inside.
All internal voids in the 3D model are also reproduced, so you can see not only the external, but also the internal structure of the heart,
— says Yuri Dontsov.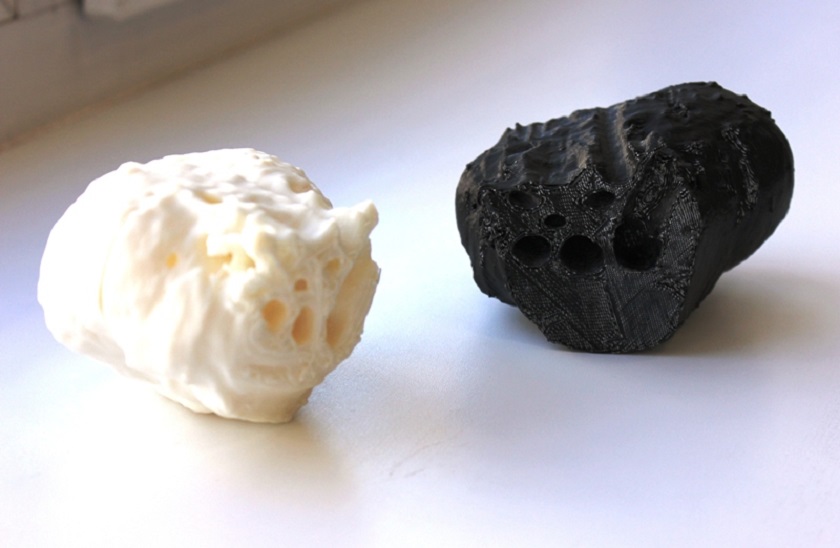 Using this technology, TPU scientists can get a different degree of detailing of the heart. As Yuri Dontsov points out, if the operation is planned on a particular site, it can be printed in more details. 3D printing of a plastic model takes from 12 to 20 hours on average. Less detailed models are printed faster. They can be useful for teaching students of medical schools.
In the near future TPU scientists are going to print 3D-hearts not only from plastic, but also from rubber. It will allow doctors not only to consider the structure of the heart, but also to conduct a trial surgery on the model.
Scientists plan to create their own specialized 3D printer, designed for printing different internal organs. The standard equipment will be used as a basis, but the team of the Modern Production Technologies Center will improve its hardware and software. Tomsk doctors, in turn, hope for the possibility of applying additive technologies in each cardiac surgery at Tomsk Cardiology Research Institute.