Russia's first texbook on nuclear technology in Spanish
Publishing house of Tomsk Polytechnic University has published Russia's first textbook on nuclear physics in Spanish. The book called Basics of Nuclear Technology is the first written and adapted textbook for Spanish-speaking students. This book was written by PhD student from Venezuela Orlando Mendoza jointly with his scientific advisor Igor Shamanin. According to them this book will lay the foundation for the development of the professional language in Spanish-speaking countries of Latin America for nuclear technology specialists.
Photo: Orlando Mendoza
The first 100 copies have already been released and sent out to the Russia's largest libraries, i.e. in Moscow, Saint-Petersburg and other big cities. This book is available in the Library of TPU. The authors assured us that an electronic version of the book will be released soon.
According to TPU scientists, Spanish-speaking countries of Latin America have not got their own technical language in the field of nuclear technology until today.
'Russian and English are commonly used languages in this field of knowledge. There is their own technical language in the countries where nuclear energy has been established and developed for a long time, i.e. Germany, France, etc. Spanish-speaking countries have not got such professional language. In fact, nuclear industry has just started to develop there. Now they use foreign technology created in the USA, therefore information is available only in English. It is quite difficult to comprehend as one needs to translate terms that have no associations in the native language,'
explains Igor Shamanin.
---
In addition, Orlando Mendoza says, the textbook will be the first 'brick' for the establishment of their own nuclear technology school in the countries of Latin America. In the long term, it will help the countries that develop nuclear industry not only to import but create their own developments.
---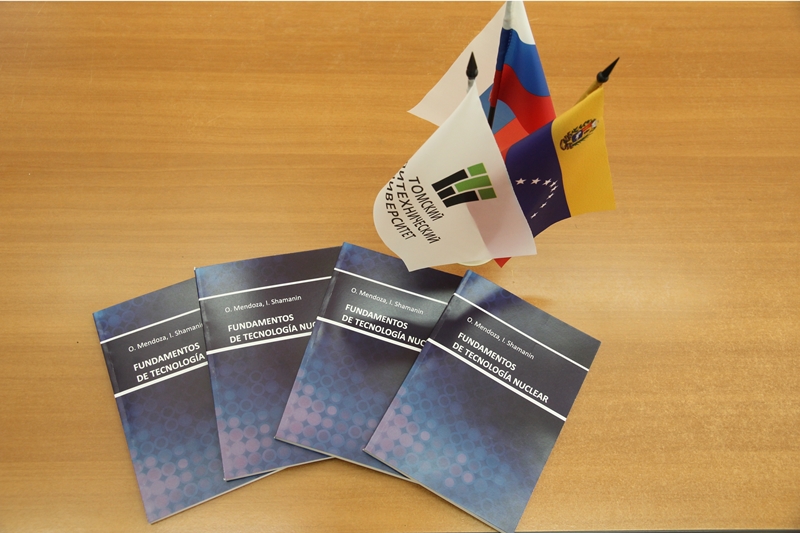 Photo: The textbook Basics of Nuclear Technology
Orlando Mendoza is a student in the fourth year of study at Tomsk Polytechnic University. He completed his master's program with honors, came back to Venezuela to teach physics and mathematics at the university. Then he entered PhD course at TPU again both to continue studying nuclear science and to write a book for students in Venezuela and other Spanish-speaking countries.
Orlando Mendoza adds that he did not simply translate terms and definitions, namely he wrote the book, trying to make its style understandable for Hispanic students.
'In our country there are special features, peculiarity of education and I tried to take them into account. Besides, many professional Russian words and terms are difficult to explain in Spanish. In such cases I asked my scientific advisor's opinion. For instance, the term heat conduction is translated as coeficiente de transferencia de calor. There are five words not one. There are many examples like this. We should have thought how to correctly describe Russian terms so that our students understand what they mean,' says Orlando Mendoza.
I hope that with the help of this book students from Latin America who come to study in Russia will be able to adapt as fast as possible.'
It took a year to write the book. It is worth mentioning that Orlando selected some illustrations for the book and some were drawn by him. After the release of the first edition he plans to start working on the second one.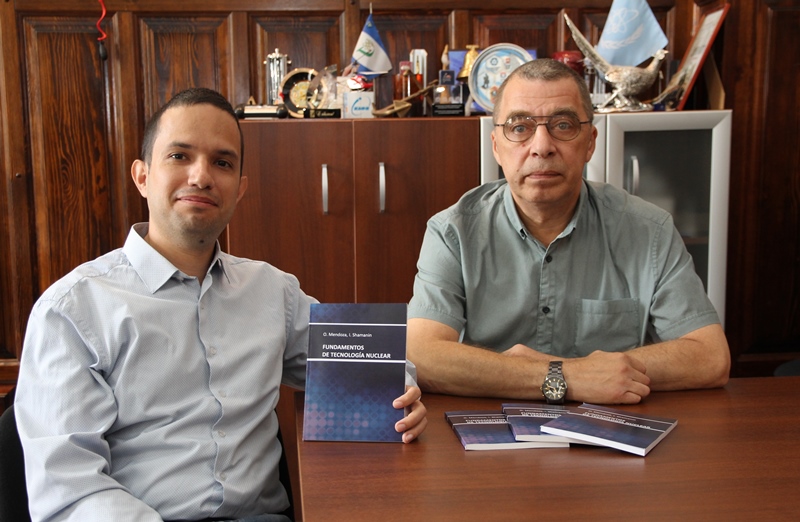 Upon the completion of his PhD program at TPU Orlando Mendoza will return to Venezuela to continue teaching students.
'Currently at my university – the Bolivarian University of Venezuela – a new department for nuclear technology is opened. After my PhD thesis defense I am going to teach there,' says Orlando.