TPU enters QS Graduate Employability Rankings for the first time
Quacquarelli Symonds, a leading higher education company, published the QS Graduate Employability Rankings 2018. For the first time this year Tomsk Polytechnic University joined the list (the group 301-500) and became the only Tomsk university in the ranking.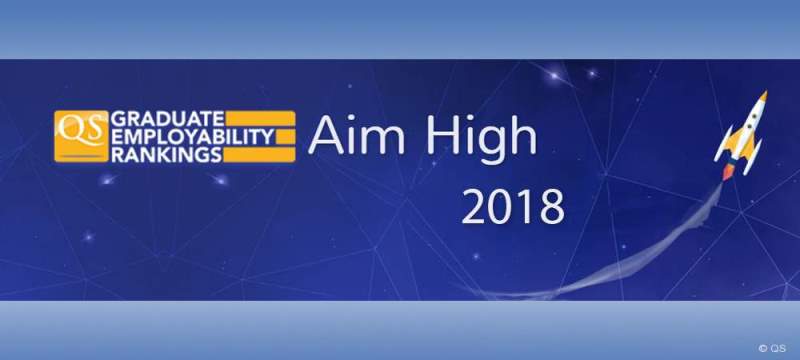 QS experts analyzed data on 500 universities across the world. The ranking of a university is determined by five indicators: Employer Reputation, Alumni Outcomes, Employer-Student Connections and Employment.
'This year we received over 2,500 requests from various enterprises to employ our graduates. As practice shows, every year the demand for TPU graduates exceeds the number of graduates by 1.5 and more times,' notes TPU Rector Petr Chubik. 'Such demand is achieved due to close interaction with large industrial partners. This is an obligatory component of the 'schedule' of world's leading engineering universities and Tomsk Polytechnic University as well. TPU relies on cooperation with the largest state corporations, we successfully implement projects with Gazprom, Rosatom, Roscosmos and others.
Our engineering education features close relationship with real industrial practice and this makes it possible to educate specialists who are ready to work immediately after graduation. We are going to train the next generation engineers with a wide range of technical competences, developed communication skills and a high level of English proficiency.'
The world ranking includes 11 Russian universities. Besides TPU, Lomonosov Moscow State University, Saint-Petersburg State University, MGIMO University and National Research Higher School of Economics are included in the list. Traditionally, top positions in the ranking are held by US universities: Stanford University, University of California, Los Angeles (UCLA) and Harvard University.