Pavel Strizhak becomes the youngest RAS Professor at TPU
Pavel Strizhak was conferred the Professor of the Russian Academy of Sciences in the specialty Thermal Physics and Theoretical Heat Engineering. To date, he is the youngest - 33-years aged - RAS Professor of Tomsk Polytechnic University.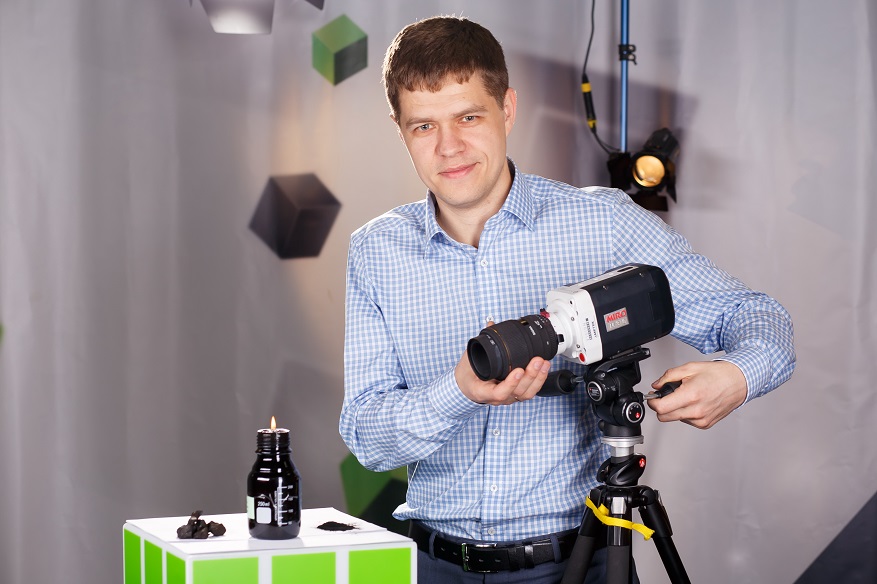 Photo: RAS Professor Pavel Strizhak
In June 2011, being 26 years old Pavel Strizhak defended his doctor of sciences thesis devoted to Heat and Mass Transfer During the Ignition of Liquid Condensed Matter and Vapor-Gas Mixtures by Local Energy Sources, specializing in Thermophysics and Theoretical Heat Engineering (his scientific consultant was Doctor of Physics and Mathematics, Professor Geniy V. Kuznetsov). In the history of the country, this case is the second after Lev Landau was awarded the doctoral degree in 1934.
The developments of the Heat and Mass Transfer Research Lab led by Pavel Strizhak, devoted to the creation of eco fuels out of industrial wastes formed in large volumes at coal enrichment and refining, in the treatment of industrial wastewaters and drinking water from harmful impurities via exploding breakup of droplets, as well as efficient suppression and localization of combustion processes in forests and others are well-known in Russia and abroad.
Pavel Strizhak was born on the Krasnoyarsk Territory in 1985, graduated from high school with the highest score in the town of Anzhero-Sudzhensk, Kemerovo Region. In 2007, he graduated from the TPU Department of Heat and Power Engineering with honors and a bronze medal of the University.
Now Professor Strizhak is the head of the Heat-Mass Transfer Simulation Lab.
Previously he received grants of the President of the Russian Federation, the Russian Science Foundation, the Russian Foundation for Basic Research. He is also the laureate of the RF Government Award in Science and Engineering to young scientists, the winner of RAS medals for young scientists. His work devoted to the Ignition of Solid, Liquid, Gel-like Condensed Substances With Local Sources of Limited Energy Intensity (continuation of his doctoral dissertation) was included in the report of the Russian Academy of Sciences to the President of the Russian Federation on the state of research in the development of fundamental sciences in the Russian Federation and the most important scientific achievements of Russian scientists in 2015.
To date, Pavel Strizhak is the co-author of over 200 scientific papers published in leading Russian and international peer-reviewed journals (among them 60 in Q1 journals of the Web of Science database), 3 scientific monographs released by the SB RAS Publishing House, 7 tutorials, series of lectures on 4 disciplines, the supervisor of over 20 projects and grants, as well as an academic master course at TPU. His 7 inventions are protected by copyright certificates. Five PhD theses were defended under the supervision of Prof. Pavel Strizhak.