IT, pharmaceuticals and industrial robotics to unite TPU and Shijiazhuang Hi-Tech Industrial Development Zone
On the eve, Tomsk Polytechnic University hosted a delegation from Shijiazhuang (China). During the working visit the representatives of the city administration and TPU signed a cooperation agreement between the University and Shijiazhuang Hi-Tech Industrial Development Zone.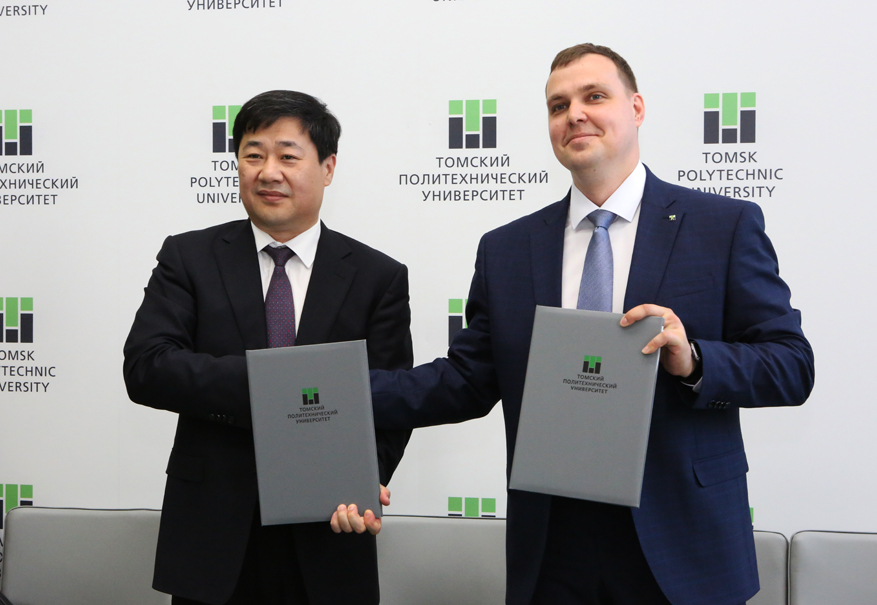 The main goal of open hi-tech zones established in various provinces of China is to introduce advanced hi-tech methods of manufacturing in industrial enterprises. The resident companies of such zones receive preferential taxation and affordable credit system.
The Shijiazhuang Hi-Tech Industrial Development Zone is focused around three industrial clusters: biopharmaceuticals, telecommunication and microelectronic equipment, and instrumentation.
When signing the agreement, the Vice Mayor of Shijiazhuang Municipal Government Secretary of the CPC Working Committee of Shijiazuang Hi-Tech Industrial Development Zone Zhao Wenfeng said:

'Signing the agreement is just the first step. It should become the basis for the development of further working relationships. We would like to get familiar with your promising developments and projects which are of interest to us.'
According to him, both the Hi-Tech Industrial Development Zone, the city, and the province of Hebei are interested in supporting applied scientific research and developing cooperation between scientific and industrial communities.
'Our cooperation will not be limited by interaction within the hi-tech development zone. Shijiazhuang is a city of great prospects, one of the largest industrial cities in North China, there are a lot of growing companies that are also interested in search and introduction of advanced technologies,'
- noted Mr. Zhao Wenfeng.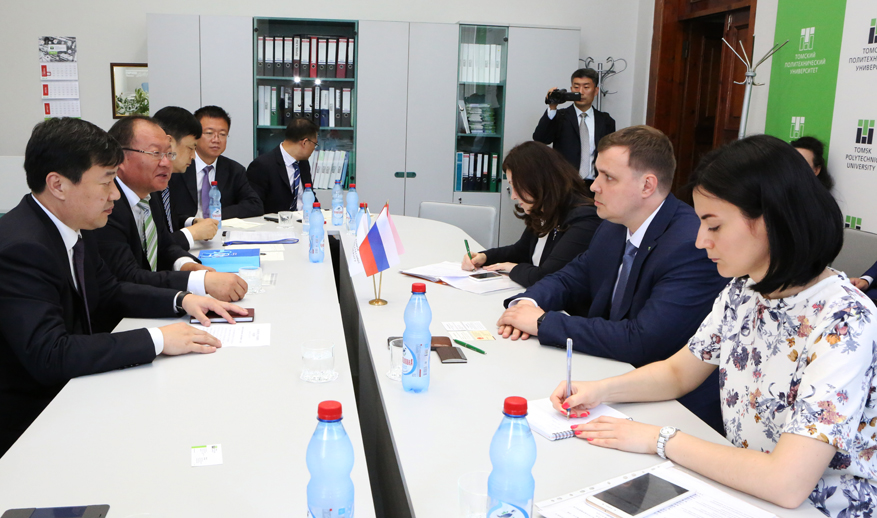 TPU Deputy Vice-Rector for Research and Innovations Roman Ostvald highlighted:
'Preliminary we see such areas of common interest as pharmaceuticals, biotechnology, IT and industrial robotics that is now part of almost any technological process.' Currently TPU is one of the main partners of KUKA in Siberia, and on behalf of the ministry we are engaged in a project that should enable connecting industrial robots of various producers to a hardware and software system.'