An international double PhD program in telecommunication connects TPU and Portugal
In September 2018, a new double degree PhD program starts at Tomsk Polytechnic University (TPU). The program is jointly designed by the New University of Lisbon (NOVA, Portugal) and TPU. The early-career scientist from India Akashkumar Rajaram will be the first enrolled student to receive the double Russian-Portugal PhD.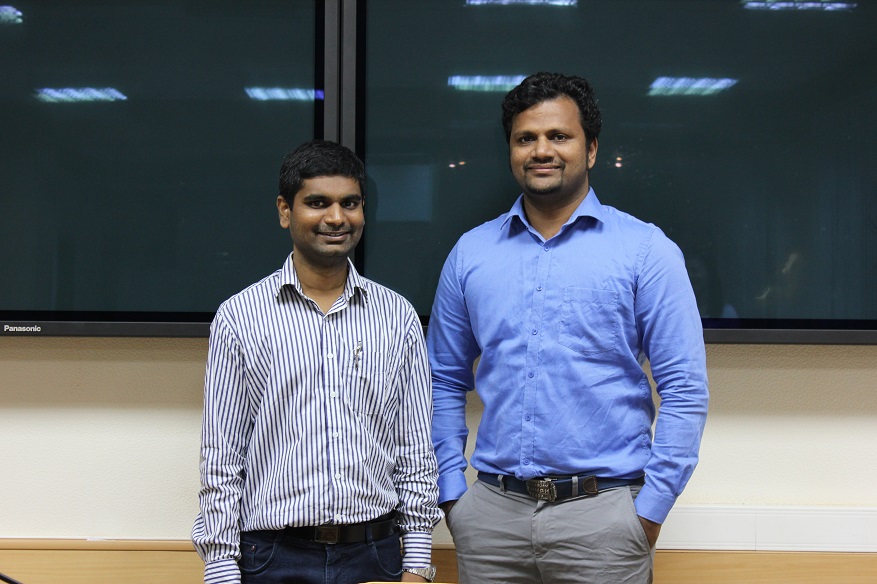 Photo: PhD student Akashkumar Rajaram and Prof Nalin Jayakody
The program was designed by the TPU professor Nalin Jayakody from Research Laboratory for Information and Telecommunication Systems and the NOVA professor Rui Dinis.
Prof Jayakody notes:
'The double degree PhD program is based on the international interaction of TPU and NOVA. PhD students will be experienced in working at laboratories of both countries. Besides, TPU students will get opportunities to participate in the European grant programs and NOVA students – in Russian ones. This provides access to a wide range of funding being undoubtedly a significant advantage of the program.'
According to the scientist, the program will increase the international outlook of the Universities and their awareness in the international scientific community as well.
Next year they plan to enroll in the program PhD students from TPU laboratories. Since September, a PhD student of the pilot course will be the early-career scientist Akashkumar Rajaram.
Akashkumar told: 'I was born in Chennai, India. I earned my master degree in the University of Tartu (Estonia) under the supervision of Prof Nalin Jayakody. Thanks to him, I got interested in wireless communication technology. Then I moved to work in Portugal at the New University of Lisbon to continue my research.'
In Lisbon for six months, he worked as a lab assistant where he investigated wireless power transfer and signal detection in mobile networks. Akashkumar Rajaram is committed to combining two technologies in order to extend the service life of smartphone batteries and improve signal in mobile communication.
'Nalin Jayakody told me about a new double degree PhD program, scientific relationships of TPU, opportunities to continue my research and earn a double PhD degree. I was interested in this. Now I am here and I am a research engineer at Tomsk Polytechnic University,'
- says Akashkumar.
Upon completing his research, he is going to move to the industry and work for an international telecommunication company corresponding to his research interests.
It is noteworthy, the authors of the double PhD program plan to extend the program conditions and to cooperate with research laboratories across TPU and NOVA. Thus, more PhD students will be able to participate in the program.
Next academic year Prof Jayakody will hold a workshop for TPU students on what research topics within the bachelor and master studies are eligible for the PhD program or how to 'bring' their topic closer to the necessary one within the telecommunication program.
The main criteria to be eligible for the double PhD program are knowledge of mathematics, electrical engineering, and English, as well as a research project close to signal processing.