'My goal is to become a political translator': a polyglot graduate from Algeria about TPU
Agab Salah Eddine from Algeria earned his bachelor degree on Linguistics with honors at Tomsk Polytechnic University. He perfectly speaks six languages, during his study at the University he achieved outstanding academic results and was awarded a bronze medal For Merits to TPU at the rector's reception for graduates. He shared his plans and impressions on studying at the University with TPU Press Service.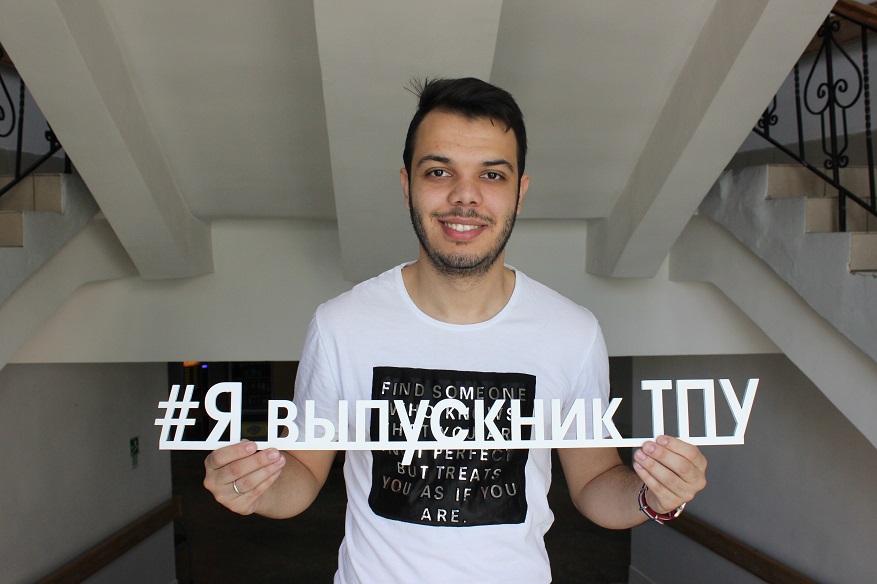 Agab studied five years at TPU: a year at the Pre-university course, then four years at the linguistic program. He applied for a scholarship to the master program International Relations at a university in Saint Petersburg.
'My goal is to become a political translator. To date, I speak Arabic, French, Spanish, English, Italian, and Russian,'
- told the graduate.
According to him, to study Russian was the most difficult to him.
'The grammar of cases, prefixes, verbs of motion, all this does not exist in Arabic, English, and French languages. That means, for example, 'идти' (idti – in Russian) always means to walk not to go, not to ride and so on,' – laughed Agab Salah.
For the first time he read about Tomsk Polytechnic University on the web, soon he submitted his documents and moved to Tomsk.
'I saw that the University had high rankings positions and decided to apply here. In addition, as the first student from Algeria I was offered to study free of charge,'
- noted the graduate. 'Tomsk is a quiet and cozy city, students feel here at home.'
It is noteworthy, over five years Agab Salah encouraged five students from Algeria and Morocco to come to TPU, telling them about study and living conditions at the University and Siberia.
The graduate remembered with gratitude his teachers who taught him at the Pre-university course and his scientific supervisor Tatiana L. Vladimirova, PhD.: 'TPU teachers are real professionals in their field.'
Agab Salah Eddine defended his bachelor diploma devoted to The Linguistic and Culture Peculiarity in Representing Algeria and Algerians (based on tourist discourse) with honors.
This May Times Higher Education published 200 universities with the highest share of international students. The list includes five Russian universities, Tomsk Polytechnic University takes the 3rd place.