Founder of Russia's leading biotechnology company becomes TPU Honorary Alumnus
Last Friday, at the meeting of the Academic Council the rector Petr Chubik awarded a famous Tomsk entrepreneur, founder and director of the Artlife biotechnology company Aleksandr Avstrievskikh the attributes of the TPU Honorary Alumnus, i.e. a diploma and a nominal medal. This title is awarded to University alumni for special merits to the institution, the city or the country.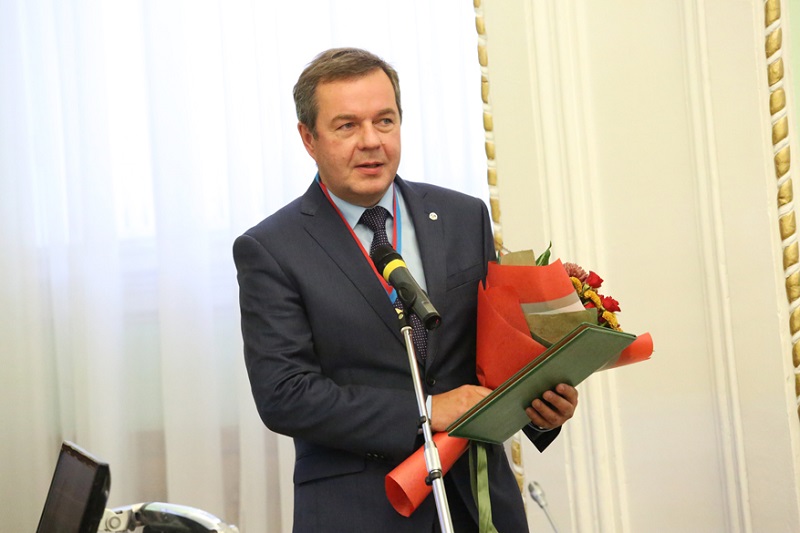 Photo: Aleksandr Avstrievskikh
This summer, the Academic Council unanimously took a decision to confer the title of the TPU Honorary Alumnus to three outstanding alumni, including the Mayor of Tomsk Ivan Klein, a businessperson Aleksandr Avstrievskikh, and the First Vice-Rector of TUSUR University Yuri Shurygin. At the meeting, the rector Petr Chubik awarded Aleksandr Avstrievskikh the attributes of the TPU Honorary Alumnus.
Rector Petr Chubik said:
'Artlife is a widely known company, this year the brand celebrates its 20th anniversary.
There are many TPU alumni that revived the Soviet enterprises but Aleksandr Avstrievskikh is an example of a unique one. He established a completely new company and brought it to success.
For instance, Artlife is a monopolist on the market of hard gelatin capsules in Russia,'
said rector Petr Chubik at the meeting of the Academic Council.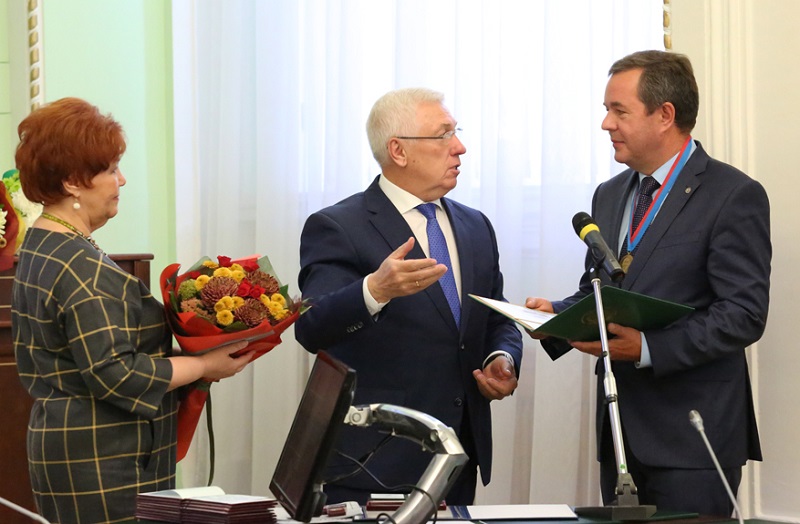 Photo: TPU rector Petr Chubik awarding Aleksandr Avstrievskikh.
Aleksandr Avstrievskikh graduated from Tomsk Polytechnic University (former Institute) in 1985. He earned the specialist degree in Mechanical Engineering, Metal Cutting Machines and Tools. In 1997, he founded his company in Tomsk. Today more than 30 trademarks are produced under the company's brand: food products, cosmetics, and bioactive complexes. The products are sold in Russia, Germany, India, Bulgaria, Serbia, and other countries.
TPU Honorary Alumnus Aleksandr Avstrievskikh notes:
'Although today we refer to Artlife more as to a pharmaceutical and biotechnological company, the knowledge in mechanical engineering which I gained at TPU was also useful in my business. A mechanical engineering sector takes three manufacturing buildings that make up the entire machine-building complex of Artlife.
About 80% of all enterprises in the industry utilize our equipment on the territory of Russia.'
It is noteworthy that Artlife received the status of a 'national champion' and enters the top 10 of the ranking according to the Russian Export Center of the Ministry of Economic Development.
Reference:
Aleksandr Avstrievskikh is a full member of the International Academy of Natural Products and Biotechnologies, Vice-President of the Association of Russian Developers and Manufacturers of Dietary Supplements, Doctor of Technical Sciences, Professor of the Kemerovo Technical University of Food Industry.