TPU keeps its position in 5-100 Project
The Council on Global Competitiveness Enhancement of Russian Universities among Global Leading Research and Education Centers reviewed the results of reports on the implementation of the roadmaps, presented by university participants of the 5-100 Project. The results of the Council meeting were announced by the Deputy Minister of Science and Higher Education Marina Borovskaya at the 25th international 5-100 Project conference. The Council recommended the Ministry of Science and Higher Education to continue supporting all university participants of the project. Tomsk Polytechnic University kept its position in the program and entered the second group of universities, being the first.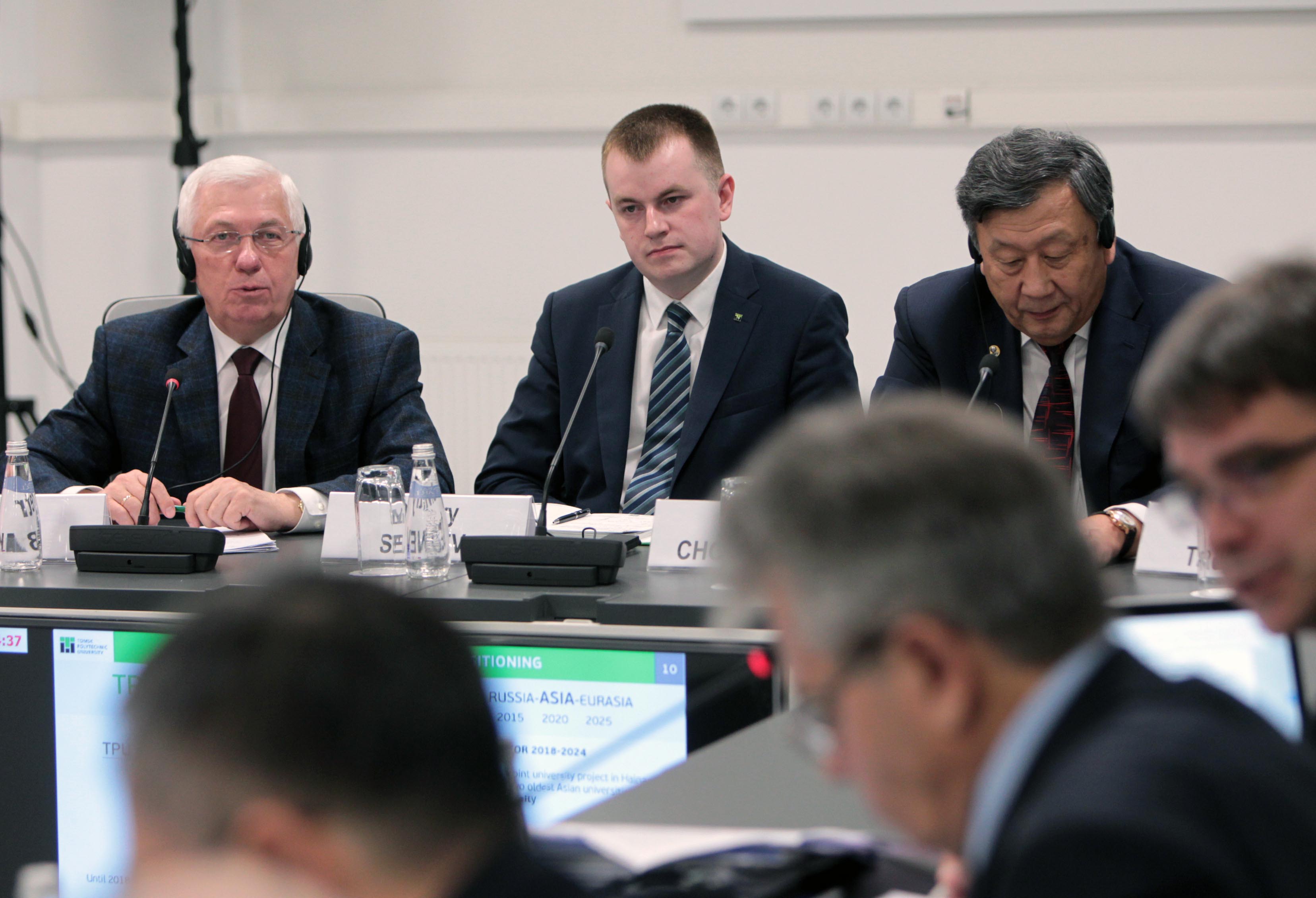 The Council meeting was held on 26-27 October 2018 in Kaliningrad. As before, according to the results of the roadmap defense, all universities were divided into three groups each consisting of seven universities. Dividing into groups was based on rankings achievements, performance indicators of scientific and educational, international and financial activities, as well as the assessment received from members of the Council on Competitiveness Enhancement.
TPU Rector Petr Chubik commented the roadmap defense:
This time the university participants of the 5-100 Project did not defend their roadmaps for the next period. They reported on their implementation conducted since the previous meeting of the Council in Ekaterinburg. There were no surprises: all universities maintained their places in the groups. TPU is the first in the second group.
The Council recommended all the participants to focus on key priorities including the international recognition among the leading research and education centers through the development of the priority research areas, to pay attention to necessary upgrading and transformation of the management system, to intensify interaction with industry and development of entrepreneurial training, as well human capacity-building including recruiting specialists from abroad.
I am pleased to note that over a yearlong transformation of TPU fully complies with these recommendations.
There are two research schools with interdisciplinary world-class teams, six department-free engineering schools with their industrial partner councils, the School of Core Engineering Education, the School of Engineering Entrepreneurship implementing a few new master programs. Five foreign colleagues decided to get a full-time job in Tomsk, one of them even applied for the Russian citizenship.
What is it all about? It is about that we are on the right path.
In addition to Tomsk Polytechnic University, the group includes Peter the Great St. Petersburg Polytechnic University, Kazan Federal University, Ural Federal University, Sechenov Medical University, Tyumen State University and the Peoples' Friendship University of Russia.
According to the Deputy Minister of Science and Higher Education Marina Borovskaya, the management teams of projects at the universities become a powerful potential capable of giving the higher education a new quality.