Over 60 companies going to recruit Russian and international students at TPU Career Days
From 21 to 23 November Tomsk Polytechnic University will run Career Days. Students will be able to learn about internships and vacancies at 61 companies. During three days, TPU students will meet leading international and Russian companies, improve their skills and competencies, as well as implement their career plans.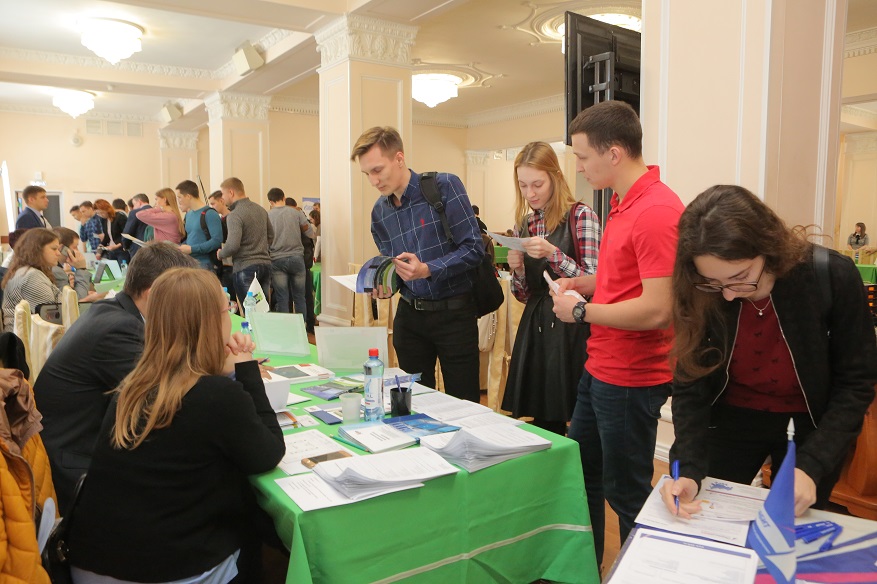 The head of the Office of Internship and Employment Support Vitaliy Grebennikov tells:
'TPU Career Days is a dynamic event. Every time we try to bring something new: to expand the circle of participants and to introduce new forms of interaction. This time, 12 companies have replenished the pool of participants. For the first time, representatives of the largest producer of food and household chemicals LLC Unilever Rus, a leader in innovative technologies for energy, industry, transport and infrastructure LLC ABB, players in oil and gas sector LLC East Transnational Company, a subsidiary of Rosneft LLC RN-Vankor and other companies will come to TPU. Totally, 61 companies will be presented at the Job Fair. Traditionally there are many companies from the energy and petroleum sector, IT, instrument making, financial sector, and many others.'
A rich business agenda of the event will allow students to learn about corporate culture, values, and prospects of businesses firsthand. The Career Days give everyone a chance to submit his/her CV, pass an express interview, and be invited for a full interview.
'TPU graduates are highly sought after among employers. The increase in the number of participants indicates the interest of the employers in cooperation with the University. Especially for TPU students, the companies will hold master classes, business games, workshops, and other activities to enhance the quality of potential job seekers. This means that young, promising and ambitious specialists will get the opportunity to fulfill their potential just after the graduation,' adds Vitaliy Grebennikov.
The presentations of participant companies are scheduled for 21 November at different academic buildings. The Job Fair will open on 22 November from 14.00 to 17.00 at the TPU International Culture Center (13c Usova St.). On 23 November, students can take part in training activities.
More information is available at the Office of Internship and Employment Support and on its social media profile.