Foreign winners of Open Doors Olympiad to study for master degree for free
The Open Doors Olympiad has started in Russia. It is conducted by the Global Universities Association together with leading Russian universities. This is an international project that grants international students an opportunity to enroll in a tuition-free master degree program at one of the leading Russian universities, including Tomsk Polytechnic University. Now registration of participants and portfolios are open at the website of the competition. The qualifying round will be closed on 31 January 2019.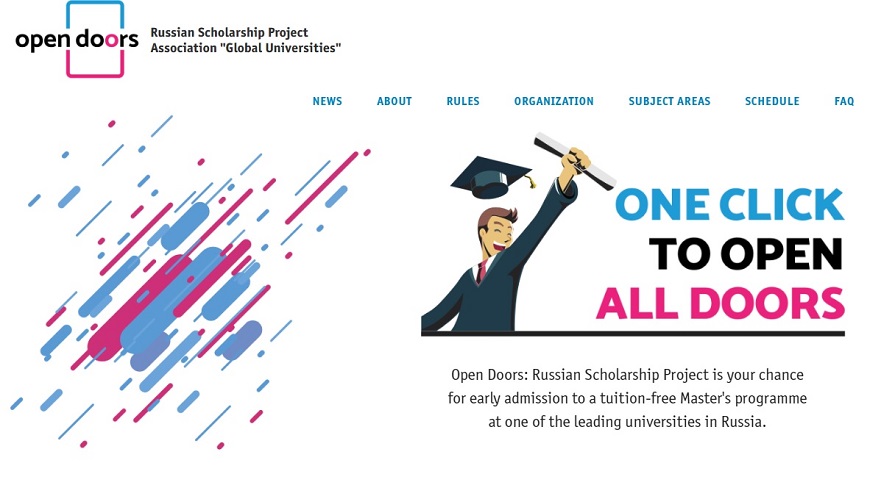 Foreign nationals, stateless persons and compatriots living abroad are eligible to participate in the Olympiad. These can be bachelors with a diploma from any university in the world or students graduating from undergraduate studies in 2019.
The Olympiad is held online in two rounds. The first (qualifying) round is a competition of portfolios, and the second (final) round is a problem-solving challenge on ten subject areas. Among them are biology, computer science, mathematics, business and management, political science, psychology, physics, philology and linguistics, chemistry and economics.
Winning the Olympiad will allow talented international students to enroll in master programs of Russian universities without any entrance test and paying a tuition fee.
It will be possible to pursue a master program in Russian or English.
Tomsk Polytechnic University is one of Russia's leaders in the number of international students. Students from over 40 countries study at the University. In 2019, there are 69 master programs, some of them are fully or partially taught in English.