Ski marathon Towards Universiade to be held at Tomsk Polytechnic University
Students and staff members of Tomsk Polytechnic University are welcome to participate in a sports festival – a ski marathon Towards Universiade. The marathon is organized by the volunteer organization Stil Zhizni (LifeStyle) and TPU Center for Social Work. The sports event is run within Health Marathon at TPU and in support of 29th World Winter Universiade Krasnoyarsk 2019.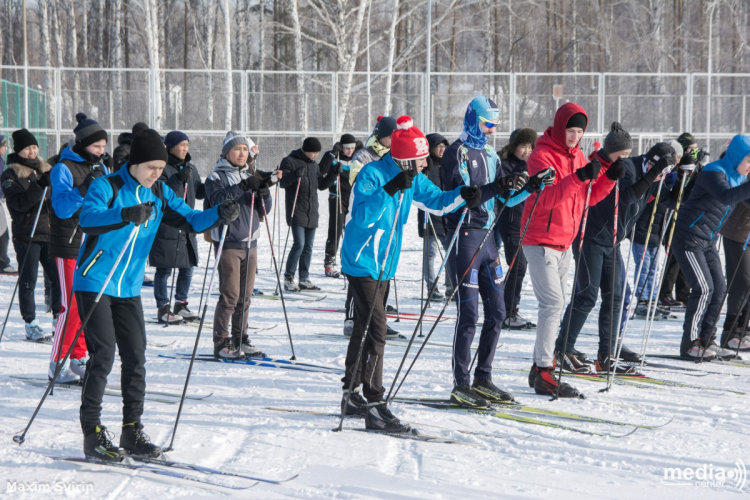 The ski marathon Towards Universiade will be held on 16 December 2018 from 12:00 to 14:30 at the Polytechnic stadium.
All TPU students and staff members can take part in the event. The ski marathon will be run in two rounds: a general start – girls and guys will start separately. Girls will run two-kilometer distance, guys – three kilometers. The number of participants is not limited. The second round will be a relay between TPU schools. Teams of five people are admitted to the competition. They will have to perform a series of tasks as quickly and correctly as possible. The best three schools will be rewarded.
To participate in the marathon you need to register.
Each participant will be given the necessary sports outfit: skis, boots, and ski poles. You need to submit your student card or TPU ID (for staff members) to receive the sports outfit. Sports uniform, hats, and mittens are an obligatory clause for participation.
'Besides ski competitions, everyone can take part in traditional winter fun: guys can try themselves in tug-of-war and throwing felt boots. All participants will be offered hot tea and sweets,' the organizers say.
Detailed information is available at the VK group of Stil Zhizni.