Winners of NTI Olympiad to go for internships at leading technology companies in Russia
For the first time, Tomsk Polytechnic University announces the registration of students to participate in the National Technological Initiative Olympiad. Its winners will have an opportunity to enter master programs at reputable engineering universities in Russia or take internships at leading technological companies of the country.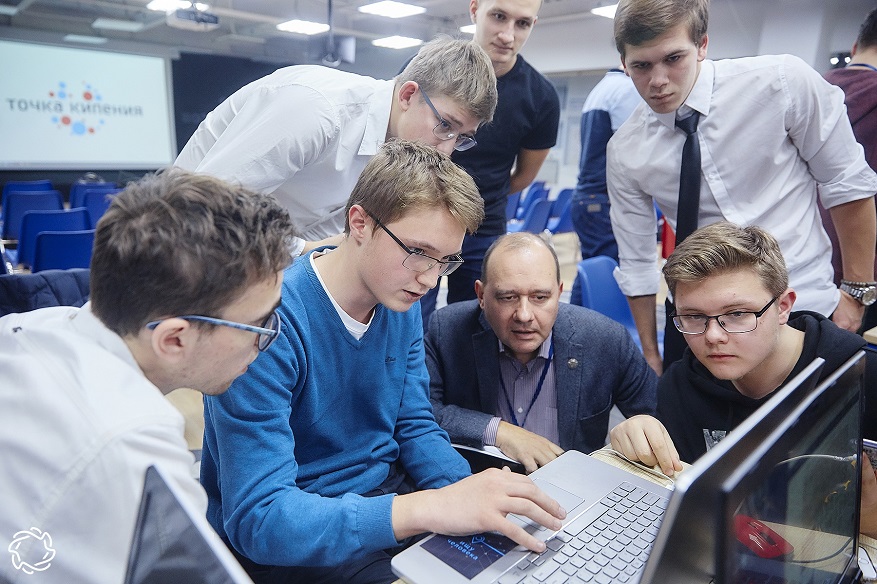 Students of all years of study are eligible to take part in the Olympiad. Students will compete in the following categories: Aerospace Systems, Virtual and Augmented Reality, Smart Robotic Systems, Applied AI, Wireless Communications Technologies, and Smart City.
The Head of the Olympiad Movement Office Daria Bai notes:
'Students from first three years of study will be awarded prestigious internships ensuring a variety of options from work in laboratories to summer schools on robotics. The participants from the final year of study will win an opportunity to enter any master program of the dedicated university, independently from the current place of study.'
It is necessary to register at the Olympiad website until mid-January.
'This year we decided to launch the NTI Olympiad at TPU not only for schoolchildren but also for students. The Olympiad includes a number of directions including Smart City that was developed by our University and aimed at the assessment of competencies in solving an applied engineering problem,'
tells Daria Bai. 'Many IT events are held for students, they do not require a lot of expenses but it is also important to develop other breakthrough specialties which require much hardware to model their educational process. NTI is just trying to create serious competitions for such areas.'
The first round of the student Olympiad will be held online on the platform Stepik.org that will ensure the participation of any student having access to the web. The second round will be held at Tomsk Polytechnic University where students will solve practical problems.
For more details please visit the official group in Vkontakte.