First Russian-speaking graduates of nuclear installation operation program in English
This summer, a group of 11 Russian-speaking students and several international students will graduate from English-taught Master's program in Nuclear Power Installation Operation. Recently, they have successfully defended their Master theses. All of them have already decided on their future employment. Some of the graduates will work with Rosatom Technical Academy to train foreign specialists from partner countries of the state corporation in English.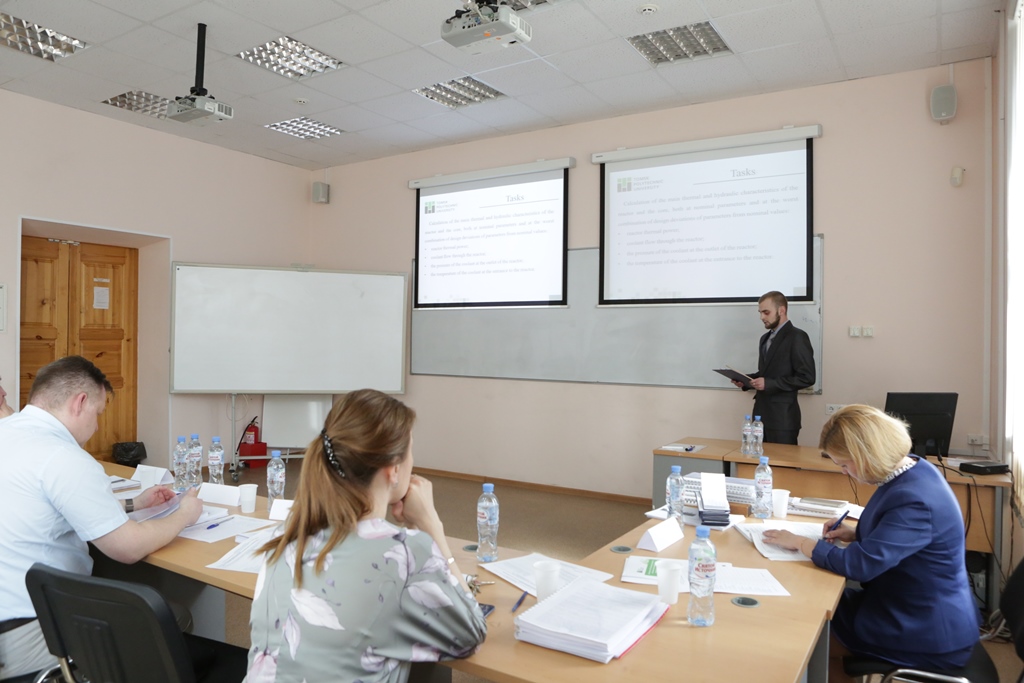 Two years ago, 92 budget spots at English-medium programs were open at TPU for the first time. Applicants from Russia, Kazakhstan, Tajikistan and Kyrgyzstan were eligible to apply. The program Nuclear Power Installation Operation was also opened with budget spots. Russian speakers and English speakers began to study together. The program is the answer to the nuclear industry's demand. Today, Rosatom is the world's leader in the number of power units being built abroad. Therefore, there is a growing need for English speaking specialists capable of working in international projects.
This year, 13 people will graduate from Nuclear Power Installation Operation program. Eleven of them are Russian-speaking students from Russia and Kazakhstan. Two more graduates are Nnodi Chinweikpe Akelachi from Nigeria and Tassya Macedo Queiroz from Brazil.
Master student Dmitri Bolnykh shares before the defense:
'I got my bachelor degree at TPU, but it was in electrical engineering. Surely, it was difficult to switch the subjects. In electrical engineering, almost every letter in the textbook means something different from nuclear physics. Moreover, all the classes were in English, including lectures, labs, and examinations. Eventually, I coped with it. Of course, my level of English has significantly increased within two years. In my opinion, English-taught programs are very promising today. This opens up additional opportunities for further employment. This is even more relevant because Rosatom is constructing many facilities in different countries of the world.'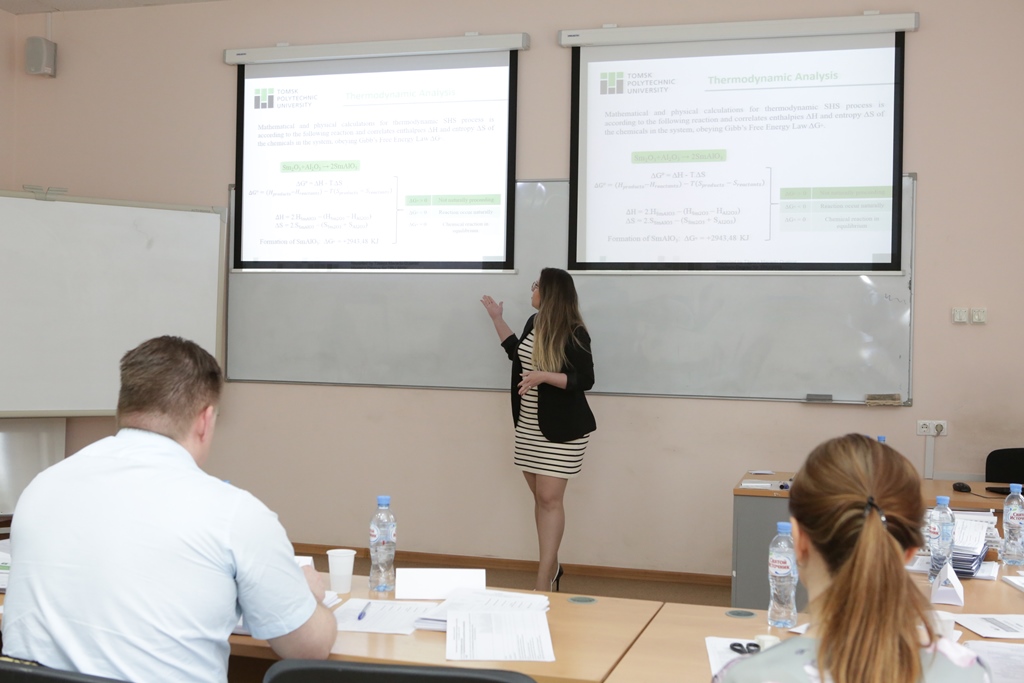 Ilya Leonov is of those graduates who have already decided on his further employment. He will work at Siberian Chemical Combine (Seversk).
He says:
'At first, it was difficult to study in the English program. Later we all adapted, we got along well with international students and helped each other.'
In 2019/2020, the program Nuclear Power Installation Operation is going to be changed. Its title will be Nuclear Science and Technology and it will include two specializations: Nuclear Power Installation Operation and Nuclear Medicine. The latter was previously an individual program. Therefore, applicants who planned to apply for Nuclear Medicine in TPU should apply for the program Nuclear Science and Technology. Training in nuclear medicine will be provided in English in groups with international students and implemented jointly with Siberian State Medical University.