A student from the Maldives to study materials science at TPU
Mohamed Amir Ibrahim became the first student of Tomsk Polytechnic University from the Maldives. He finished the Pre-University Department with honors and was successfully interviewed at TPU Division for Materials Science. He chose the Bachelor Degree program in Materials Science and Technology. What is more important, his excellent high school diploma and brilliant marks at the Pre-University Department allowed him to study at TPU free of charge.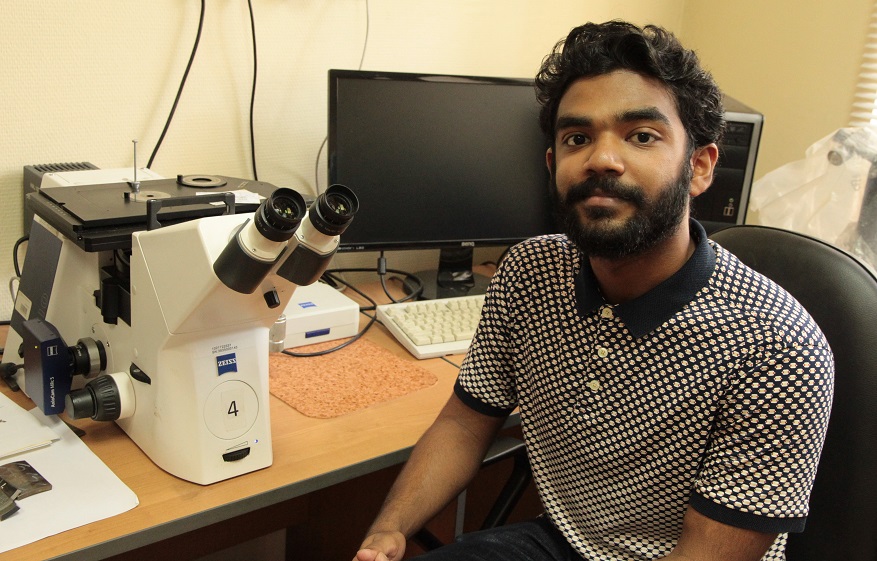 "I chose Tomsk Polytechnic University because here you can have access to affordable and high-quality engineering education. I want to become a materials scientist because I am very interested in new materials, process of their discovery, study, and formation. Along with that, the nature of the Maldives provides possibilities for obtaining new materials. This is a very promising area for us",
— says Amir.
He arrived in Tomsk in December 2018. For this short period of time, he has finished the pre-university courses with honors, successfully passed the Test of Russian as a Foreign Language (ТРКИ-I), proved to be a very diligent and responsible student, and participated in a number of student conferences as well as All-Russian Round Table Forum of International Undergraduate and Graduate Students.
"Amir is the first student from the Maldives at TPU. Based on the Rector's order from 21.06.2008 he was entitled to apply for tuition free of charge at TPU. This opportunity is given only to those international students, who showed exceptional success in studying. For example, Amir's average grade in his school certificate is 86 out of 100, which meets the requirements"
Additionally, he was at his best at TPU Pre-University Department. He studied well and was a responsible and motivated student. We have prepared all necessary documents so that Amir can continue his studies at TPU. When he chose a program at the School of Advanced Manufacturing Technologies, they were quick to respond", - says Nadezhda Guzarova, Head of Pre-University Department.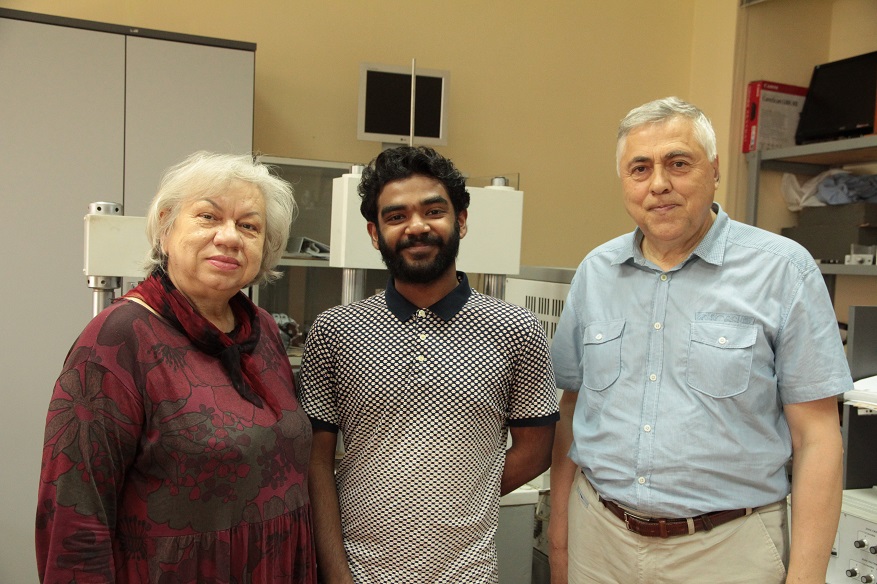 Photo: Amir with Nadezhda Guzarova and Vasily Klimenov
It is worth noting, that according to Vasily Klimenov, Head of the Division for Materials Science, this area grants students the widest opportunities.
"Starting with the second year they can join research projects. The development of this area at TPU follows the current trends. On the one hand, it is due to our solid scientific school with deeply entrenched traditions, and, on the other hand, our close cooperation with the Academy of Sciences. This allows our students to be involved in various promising projects.
We expect that our new student will study well and choose a specific research direction very soon", - says Vasily Klimenov.
Amir will be able to study new materials in the field of ceramics, polymers, new composite materials, and others. He is very grateful to all teachers and staff members of the Department of Russian Language and the Pre-University Department for their attentive attitude towards students. He wants to become a participant in the University scientific research as soon as possible.
.
Reference:

To find more about the application procedure contact our admission manager via email omrs@tpu.ru.