From Salvador to Tomsk: how a chemical engineer from Brazil finds a new profession at TPU
This year, two international students Chinweikpe Akelachi Nnodi from Nigeria and Tássya Macedo Queiróz from Brazil graduated from the Master degree program Nuclear Power Installation Operation. Before arriving in Tomsk, they already had an interesting job, but they decided to explore a completely new field and went to study nuclear technology in Russia. Tássya told the university press-office how she, the only girl from Brazil, by way of competition was enrolled in a unique program and how important it is to follow your dream.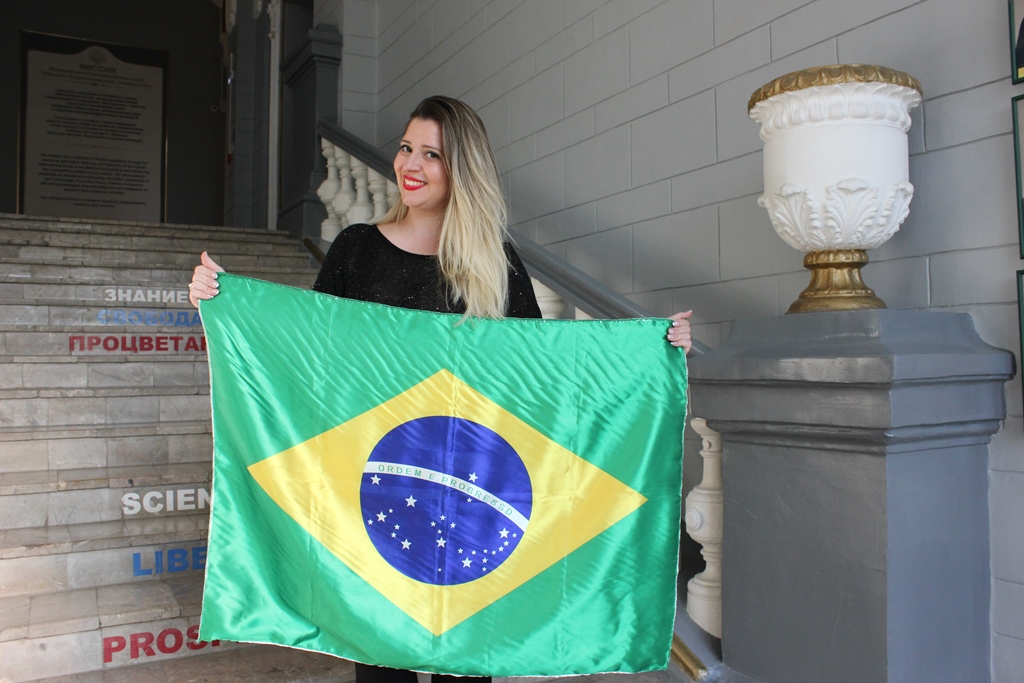 The program Nuclear Power Installation Operation is delivered entirely in English. It was designed in response to a request arising from the Russian nuclear industry. Today, the Rosatom Corporation is the world leader by the number of power units being built abroad. Therefore, the industry requires more English-speaking specialists capable of working in international projects. This year, 13 students completed this program, including two international students. All of them have already decided on further place of employment or study.
Tássya arrived in Tomsk from Salvador, a major Brazilian city on the Atlantic coast. The city was the capital of Brazil for more than two hundred years.
"I obtained my Bachelor degree in Chemical Engineering in Brazil. After graduation, for three years, I worked in the Ford company as a material engineer. However, soon I realized that I wanted more, I wanted to do something more important for myself and my country.
— says Tassia. — The field of nuclear technology has always drawn my attention. At my university, we only superficially consider this topic, because it was not the main subject. Nevertheless, I fell in love with this academic field and decided to change what I do. I began to search for information on the internet and found the TPU program that was supported by the Rosatom Corporation. However, at that time, the application period was already closed. Only a year later, when I had already forgotten about it, I was offered to apply. I realized that it is time and I should give a try. Additionally, it was a unique opportunity to discover a new culture. I am sure that such experience develops any person, thus bringing their insights to a new level".
Tássya prepared all documents and applied for a referral from the Russian Ministry of Science and Higher Education, which allows international students to study for free at Russian universities. The application for quotas is such a complex procedure that it can be put in one row with successfully passed entrance examinations to the university.

"Only when the results of the quota competition were announced I figured that I was both the only girl selected from Brazil and the only candidate to be enrolled in the program from my country in principle", - says Tassia.

She admitted that it was difficult to discover a completely new area:
"Without proper background, I had to spend two months to study things which my groupmates spent a week on. However, the teaching staff of our School of Nuclear Science & Engineering were aware of this. They helped us to figure out, conducted consultations and explained everything in details. TPU did incredible work.
It both opened its doors to international students and accepted those who do not have a solid background in nuclear technology. I think it is right. Because the modern nuclear industry requires knowledge in physics, chemistry, materials science, and medicine. This is such a vast area. That is why I believe that I have ample opportunities for further work and application of the knowledge I gained at TPU. The opinion that it is not a female area is a stereotype. Nowadays, in Brazil, girls can fulfill themselves in various professions. In the future, I would like to support other women, who chose a career in nuclear technology".
Along with the teachers, groupmates also helped Tássya to acquire the new material. Tássya and Nnodi became participants of a kind of educational experiment. TPU decided to leave Russian and international students in the same group. Tássya and Nnodi became the first who studied in a mixed group for this program.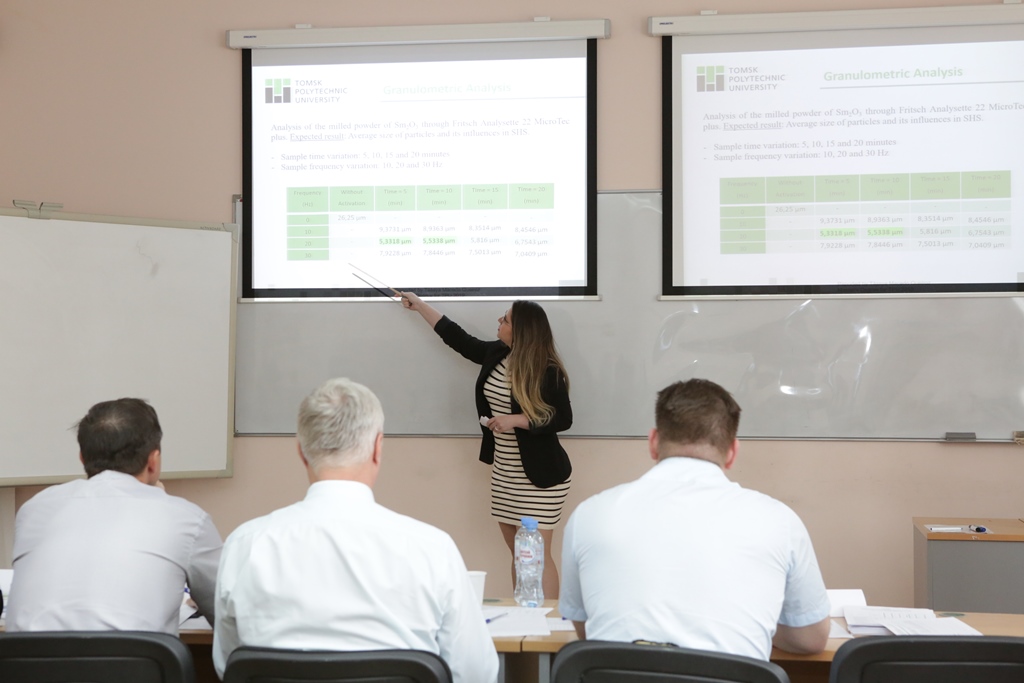 Photo: during the thesis presentation
"It is great, that we had an opportunity to participate in this experiment. Without a doubt, it was useful for everyone since it increased the level of intelligent experience.
In the group, we helped each other a lot. For example, when someone at lecture had a question and the conversation suddenly turned to Russian, the guys immediately said: "Speak English!". They worried about us and wanted us to understand everything too",
— says the girl.
Tássya research work is dedicated to radioactive waste disposal technologies. According to her, the knowledge and experience in chemistry gained earlier helped her a lot.
"I participated in the development of a new matrix material for the immobilization of radioactive waste. The idea is that we can include radionuclides in the matrix. This matrix is not subject to crystallization during long-term storage", - adds Tassia.
Tássya graduated from Tomsk Polytechnic University with honors and at the recent Rector reception she was awarded the bronze medal For merits to TPU.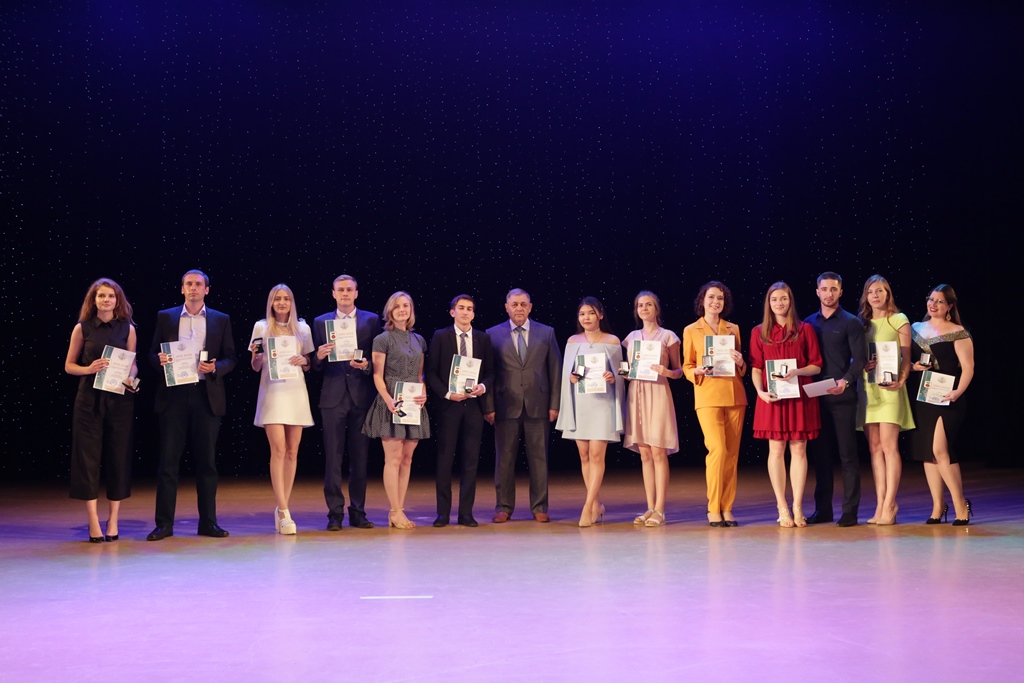 Reference:
In the upcoming university year, we upgrade the program on Nuclear Power Installation Operation. It will be renamed into Nuclear Science and Technology and will merge two profiles: Nuclear Power Installation Operation and Nuclear Medicine. The latter one used to be independent, that is why applicant willing to apply for this profile should apply for Nuclear Science and Technology. The program on nuclear medicine will also be conducted in English in mixed groups with international students. It should be noted that TPU implements this program jointly with Siberian Medical State University.
If you have a question about the application procedure, consult our specialist via email: