TPU first water treatment facility of a new model to work in the Tomsk Oblast
Specialists of Tomsk Polytechnic University upgraded water treatment and purification facilities produced for installation in remote settlements of the Tomsk Oblast under the framework of the governor's program Clean Water. On Wednesday morning, the first modernized facility left Tomsk for Latat village, the Asinovsky district.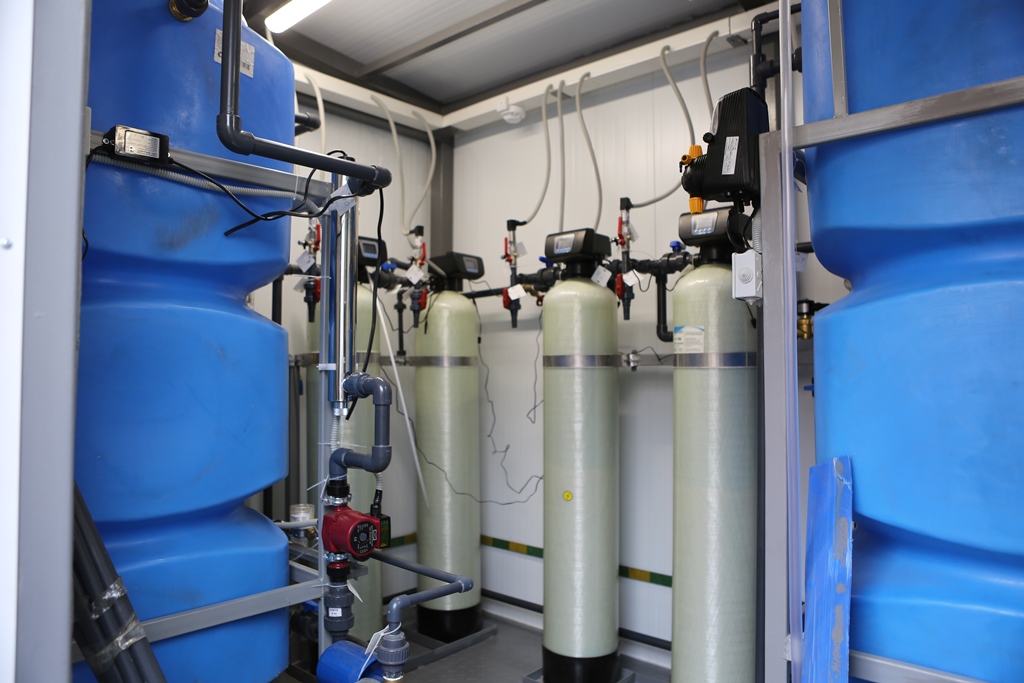 Photo: inside the facility
The program Clean Water was launched in the region in 2017. Within the program, several water treatment facilities have been installed in various localities of the Tomsk Oblast. The university specialists designed these facilities from scratch, having developed the technology of non-reagent water purification and all necessary equipment. In the first year, such facilities were installed in 69 settlements of the region. Owing to them, 56.5 thousand rural residents have received free access to safe drinking water. In 2018, TPU experts produced 47 units. In 2019, 22 additional facilities are planned to assemble. Each local water treatment facility comprises several technological units: a reactor tank with a high-performance aeration and ozonation system, a filtration system, clean water tank with UV lamp disinfection system, control panel, and automation. All these are located in the iron block boxes.
"TPU became an information and management center collecting all the necessary information from the facilities, as regards the quality of input water, the rate of water consumption by residents, the amount of electricity consumed, and others. We also receive information about all breakdowns and most importantly – about their causes. This information allowed creating a new, improved model", - says Andrey Matveyev, chief project engineer of TPU R&D Laboratory for Clean Water.
The upgraded facilities are more resource-efficient, more compact and at the same time, according to experts, it can process any type of water on the territory of the Tomsk Oblast. "The facility used to consume most of the electricity for heating. We optimized the size of the hull and its equipment. We were able to reduce these costs by about 30%.
We also began to apply new content for filters and integrated a coagulation unit in the base equipment of the facility. It works with organic pollutants with humic acids - it is organic that is found in the soils of the northern areas due to the proximity of the Vasyugan bog",
— explains Andrey Matveyev.
The second upgraded station will be installed in Larino village, the Aleksandrovsky district.