Students help to prepare TPU campus for the new academic year
Tomsk Polytechnic University is about the completion of campus improvement for the new academic year. Members of the student crew Polytekhnik take a great part in this work. About 70 students are involved in works in different academic buildings and student residences. They are engaged in redecorating rooms, arranging public facilities, painting facades, and working in surrounding areas.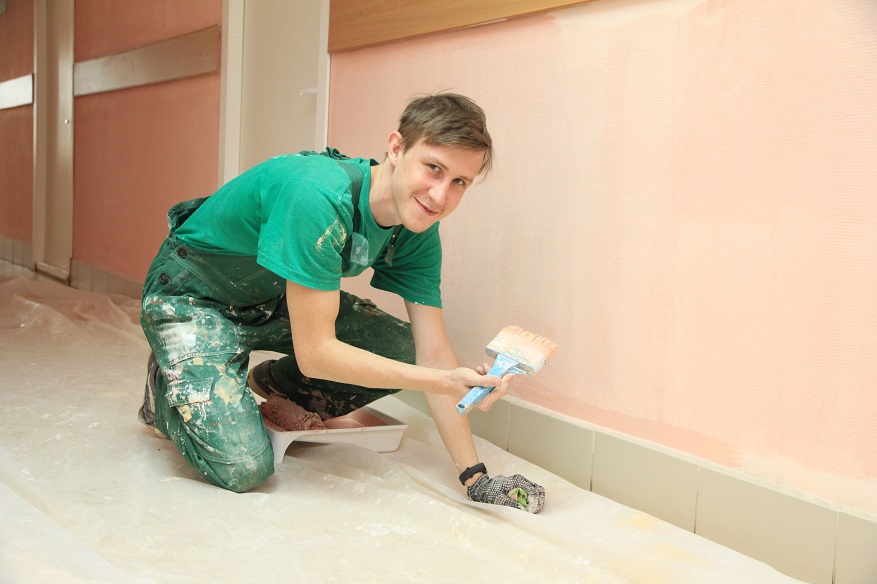 According to Denis Gamov, the Deputy Head of the TPU Student Residences Office, the Polytekhnik crew has hired 64 people this year. 14 of them worked in the buildings, the rest in the TPU campus. Students who worked in the residences were divided into four teams. Their tasks included plastering, painting walls, ceiling, radiators, window sills, and the facades of two dormitories. In the buildings, they removed oil paints from the emergency exits and renovated laboratories and classrooms as requested by University Schools. They also worked outside: they painted benches, fences, took care of lawns.
In fact, it is not easy to become a Polytekhnik crew member.
'New coming students usually lack experience in this work. We provide training for them. We select a few objects, most often corridors, and engage specialists and senior students. Students are trained during one-two weeks, afterward the best ones are officially employed at the crew,' – Denis Gamov says.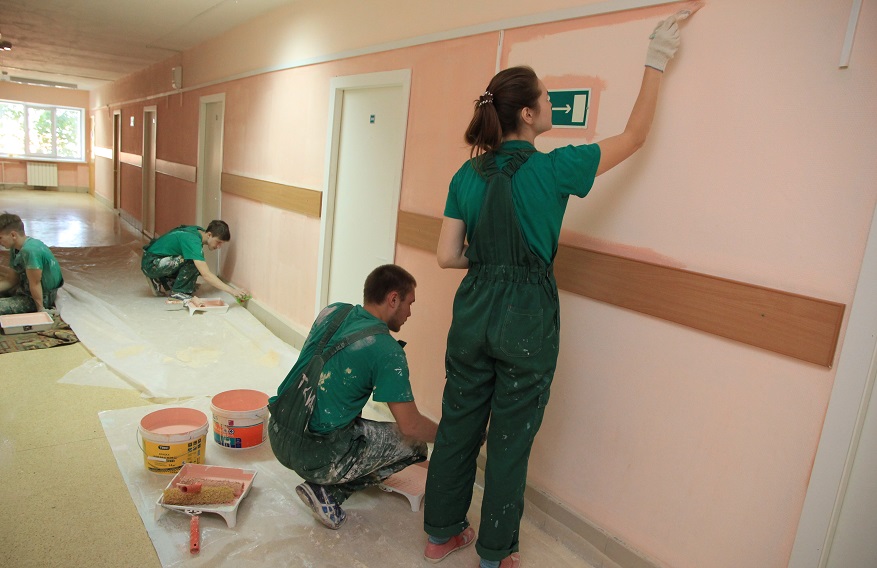 Vladimir Bondarenko, the Head of TPU Student Residences Office adds that the Polytekhnik crew greatly contributes to the campus preparation to the new academic year. Moreover, not every university has such student crews.
According to the Polytekhnik commander Vladimir Fisher, the crew has almost fully changed this year: there are only four-five people from the old members, the other members are the first- and the second-year students. Vladimir has been working in the crew for four years.
'At first, it was difficult since the newcomers had no experience, it was necessary to explain and teach. However, they quickly studied what and how to do. This summer, they mostly enjoy working outside such as painting facades because of the fine weather. As for reasons to join the crew, firstly, it is an opportunity to make new friends participating in many activities we arrange, e.g. creativity and sports competitions. Secondly, the opportunity to earn extra money remains an important factor.
Our students also believe it is important to help improve the campus of their alma mater. For example, some students are going to renovate the academic buildings to touch the history of Tomsk Polytechnic University,'
he says.