Tomsk to host one of the largest international conferences on surface modification of materials by ion beams
The 21st International Conference on Surface Modification of Materials by Ion Beams (SMMIB-2019) will be held for the first time in Russia on 26 - 30 August 2019. Tomsk Polytechnic University is a co-organizer and the venue of the event. The large-scale conference will bring together over 150 scientists (from 22 countries) who are leading physicists in the field of ion beam technology and advanced materials.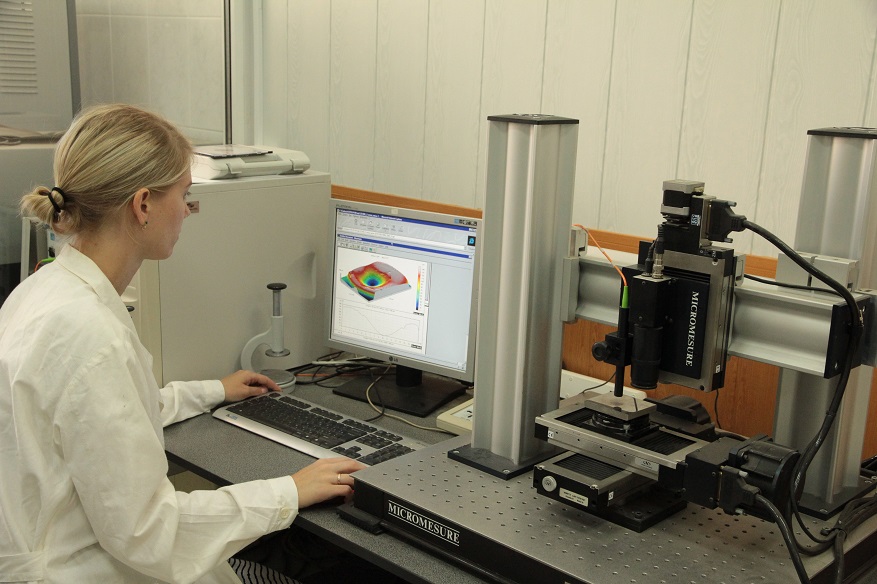 Photo: In the Laboratory for High-Intensity Implantation of Ions (TPU).
SMMIB is one of the most significant scientific events in its field to be held every two years.
Gennady Remnev, Conference Chair, the head of Laboratory for Pulse-Beam, Electric-Charge and Plasma Technologies, School of Advanced Manufacturing Technologies says:
'Due to the development of science and technology, scientists are challenged to obtain advanced materials to ensure such properties as wear resistance, strength, corrosion resistance, and others. In these terms, the capabilities of current metallurgical methods are almost exhausted. Therefore, new methods are needed to modify materials. The use of ion beams is one of the promising methods.
The fact that the conference is eventually held in Russia confirms the global recognition of Russian scientists' contribution to the development of ion-beam technology. Why in Tomsk? There are research teams whose outcomes are noticeable at the global level. I mean not only experts from Tomsk Polytechnic University but also our colleagues from other Tomsk universities, laboratories, and institutes of the Russian Academy of Sciences. A prominent scientific school has been formed here.'
Over half of the Conference participants are foreign scientists. These are specialists from the USA, Germany, Japan, China, Czech Republic, France, South Africa, South Korea, and other countries. They will give lectures and reports on topics related to surface modification of materials by ion beams, using ion beams for obtaining advanced materials in nanotechnology, medicine, and industry.
The keynote speakers are Andre Anders, the director of Leibniz Institute of Surface Engineering (IOM) (Leipzig, Germany), Wolfgang Enzinger, professor from the Technical University of Darmstadt (Germany), Jindrich Musil, professor from the University of West Bohemia (Czech Republic), Yang Brown, researcher at the Lawrence Berkeley National Laboratory (USA), Yan Sha, professor from Peking University (China), Lyanting Sun, team leader from the Institute of Modern Physics of the Chinese Academy of Sciences (China), Baba Komei, expert from SANNO Co., ltd. (Japan), Kanat Baigarin, Advisor to the President of Nazarbayev University (Kazakhstan), Vladimir Chernysh, a professor from Lomonosov Moscow State University (Russia) and others.
All conference events will be held at the Rubin Congress Center (16 Akademichesky Ave.). The official opening of the conference will be held on Monday, 26 August 2019. The full program can be found on the conference website.