TPU demonstrates steady growth in QS Eastern Europe and Central Asia University Rankings 2020
Quacquarelli Symonds (QS) published Emerging Europe and Central Asia University Rankings 2020. This year, Tomsk Polytechnic University rose by five positions, taking 30th one. TPU also remains the best Russian non-capital technical university.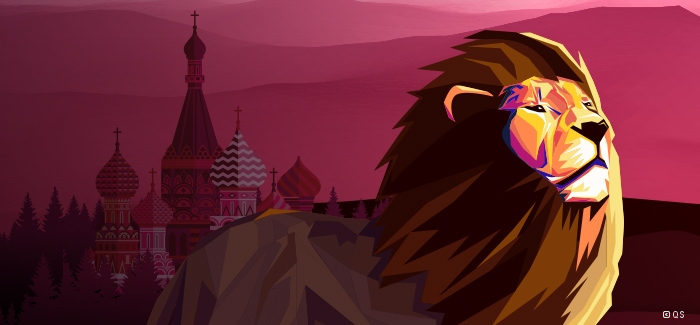 This year, the published part of the ranking included 350 of the best universities in the region, 105 of them were from Russia. As a year earlier, Lomonosov Moscow State University occupies the first position. The experts rated universities by ten criteria such as Academic Reputation, Employer Reputation, Faculty/Student Ratio, Papers per Faculty, International Research Network, Web Impact, Staff with a PhD, Citations per Paper, and the Share of International Faculty and Students.
Over the year, TPU improved its position in three indicators such as Number of Papers per Faculty, Web Impact, and International Research Network.
The International Research Network indicator was introduced last year. It reflects the effectiveness of international cooperation between universities in the field of science, joint research, and publication activity. Tomsk Polytechnic University is a member of several important international collaborations, such as CERN, the European XFEL project, KEK National Accelerator Laboratory (Japan), the International Arctic Siberian Scientific Center, International Thermonuclear Experimental Reactor (ITER), and others.
Along with this, as part of Big University concept TPU is the leader in the number of international students.
According to this indicator, it is the second university in Russia and 10th in the studied region.
In total, TPU ranks the top 8% of the best universities in Eastern Europe and Central Asia.
"We have ambitious goals in terms of developing the export of educational services. We can achieve them by combining modern educational technologies, an innovative approach, the best traditions of the Soviet school, and international experience. We consider the export of education as an independent sphere of economic activity.
The resources of the Education and Science national projects are the investments into the Russian Education brand. In the coming years, it should regain its leadership in the most prestigious world rankings" Mikhail Kotyukov, Minister of Science and Higher Education, comments.
Reference:
QS Emerging Europe and Central Asia University Rankings was published in 2014.