Universities from all around the world come to know Tomsk and Russian higher education under TPU umbrella
For the first time, Tomsk Polytechnic University will host the large-scale international seminar – TPU International Week 2019. This inter-university event is held to provide Asian and European universities with more insights into the Russian higher education system and Tomsk universities. Representatives of 23 international organizations from 11 countries will visit Tomsk these days.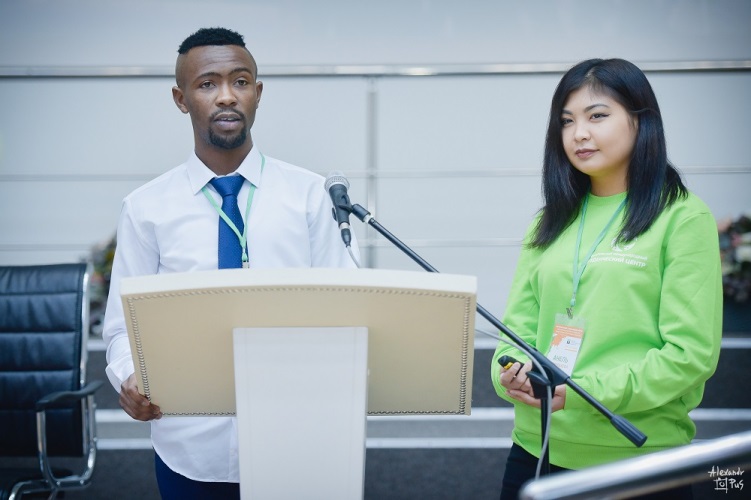 Photo: Alexander Pus
"Tomsk is one of the oldest cities in Siberia called "a city of students", since every 8th citizen of Tomsk studies at university.
TPU International Week 2019 is a unique opportunity to bridge international offices of Europe and Asia for successful cooperation within universities and countries.
First of all, this is an inter-university event which will enable to bring together our international partners to introduce Tomsk as a research and educational center," - Svetlana Rybushkina, head of the TPU International Programs Office, says.
44 international participants from 23 organizations applied for participation in the seminar, including Beijing Institute of Technology, Lodz University of Technology, Maastricht University, Nazarbayev University, the Netherlands Embassy in Moscow, NOVA University, Riga Technical University, Royal Institute of Technology in Stockholm, Technical University of Darmstadt, Wageningen University & Research Center, and others.
They represent 11 countries – Belarus, China, Germany, Kazakhstan, Latvia, Netherlands, Poland, Portugal, Sweden, USA, and Vietnam.
Tomsk is represented by the six universities TPU, TSU, TSUCSR, SSMU, TSUAB, and TSPU.
"The program is designed to represent Tomsk as a unified research and educational center. Using the example of Tomsk, we would like to demonstrate our international colleagues that it is possible to work with Russian universities, that we have real mechanisms for implementing international collaboration, a developed infrastructure and, importantly, support of the regional administration," Svetlana Rybushkina says.
The main events of the International Week will begin with the official meeting Tomsk: City of Students and Universities on Monday, 9 December, at 10:00 in the Exhibition Hall of the TPU Main Building (Lenin Ave., 30, 3rd floor). The meeting moderator will be Maxim Volkov, chair of the Committee for International Cooperation and deputy head of the Department for International and Regional Relations of Tomsk Region. At the meeting, the representatives of Tomsk universities will present their education institution to the international quests.
The official language of the event is English. The official opening ceremony will be held at 14:00 in the Assembly Hall of the TPU Main Building (Lenin Ave. 30, 2nd floor).
Acting Rector of TPU Viktor Dyomin will deliver welcoming remarks. After this, there will be the session Opportunities for International Cooperation: Russia. As the part of the session, Lilia Kiryanova, the TPU Vice-Rector for External Affairs, and Roman Ostwald, TPU Deputy Vice-Rector for Research and Innovations, will talk in more detail about Russian educational system and financial support mechanisms (scholarship programs, interaction with funds, etc.).
On Tuesday, December 10, the participants gather at 09:30 for the session Opportunities for International Cooperation: Asia and Europe (Assembly Hall of the Main Building).
"Our international guests will talk about processes of internationalization and mechanisms they have. For instance, Mirko Varano, Senior Advisor for International Projects at KTH Royal Institute of Technology, Stockholm (Sweden), will talk about the contemporary internationalization trends in Europe and the new generation of Horizon and Erasmus + programs, which will be launched in 2021.
In addition, on Tuesday at 11:30 in the Assembly Hall, there will be the round table Integration of International Students - Challenges, Methods, Prospects. We invited specialists who are directly involved in organization of the stay and adaptation of international students. International students of the Tomsk universities also will participate in the round table," the head of the TPU International Programs Office says.
Representatives of Tomsk universities will have a chance to meet with international colleagues to discuss any specific options for interaction. In addition, on Wednesday, December 12, 10:00-14:00, there will be an excursion tour through four Tomsk universities, such as TPU, TSU, SSMU, and TSUAB.
Besides, as part of the International Week 2019, representatives of universities of Europe, Asia, and the United States will hold open lectures and workshops.
The event program - https://go.tpu.ru/_G8v5R1R