TPU presents advanced developments at Vuzpromexpo Exhibition
Tomsk Polytechnic University participates in the annual scientific and educational national exhibition Vuzpromexpo, which was recently opened in Moscow. At this event, TPU presents three large projects including the water treatment complex and an ash and slag processing installation. Viktor Dyomin, TPU rector, takes an active part in the exhibition.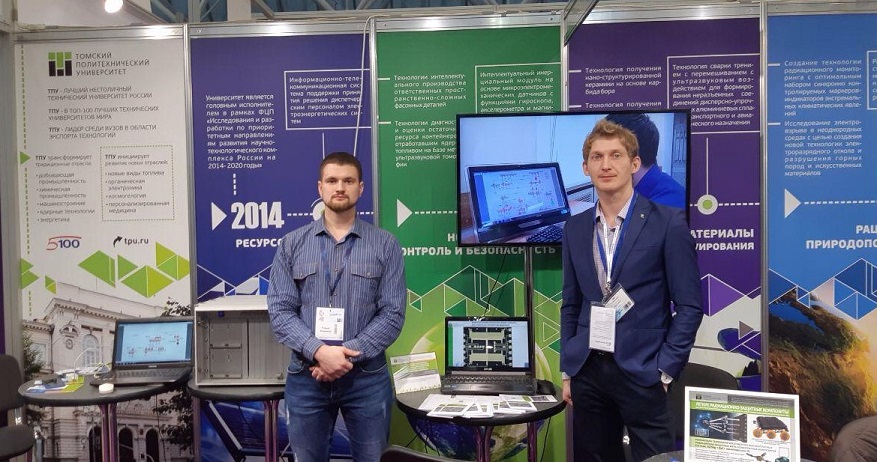 This year, the main topic of the exhibition is the Science and Education national projects. The audience includes over 100 leading Russian universities and research organizations, 26 engineering centers as well as over 50 companies from different industries.
At Vuzpromexpo-2019, TPU presents developments of the university Open Engineering Center of Inorganic Materials as a separate exposition of university engineering centers.
The exhibition visitors and participants can become acquainted with the university three large projects such as the installation for ash and slag processing, the water treatment complexes, and the fluorine-ammonium processing technologies for mineral raw materials.
"It is for the first time when the TPU exposition uses AR technologies to present the Geizer TM water treatment complex. These unique technologies successfully operate in the Tomsk Region.
They have been produced and shipped for three years as the part of the Clean Water governor program", the TPU R&D Center informs.
In the Tomsk Region, about 30% of people face difficulties in accessing water of proper quality. According to the Clean Water program, TPU engineers produce and assemble water treatment plants which are installed in the settlements of the region. 139 stations have been produced and shipped by TPU just for three years. About 94,000 people have received access to clean drinking water.
At the exhibition you can find out more about the project of a mobile modular complex for processing ash and slag materials from the Seversk TPP developed by TPU by order of Rosatom. Its capacity is 180,000 tons per year which enables obtaining demanded from outcomes of coal combustion at ash dump. Those can be used in energy, oil and building materials production and in other industries. The project customer is Rusatom Greenway, a member of Rosatom state corporation, engaged in projects for processing and disposal of hazardous waste.
In addition, TPU researchers have developed new ammonium fluoride technologies for production of materials, used in Russian strategic industries. These technologies can be applied to isolate vanadium, tungsten, titanium, rare earth elements, gold, iron, copper, nickel, cobalt from mineral raw materials.
The participants of Vuzpromexpo have a rich business program, which is designed to boost the implementation of projects at the intersection of science, education, and business.