ISS astronauts to test a 3D printer and porthole coating developed in Tomsk
Tomsk Polytechnic University has prepared an experimental program for the International Space Station (ISS), agreed with the Rocket and Space Corporation Energia. The experiments will begin this year. The scientists will send to the ISS an original 3D printer capable of printing products using composite materials and a device that strengthens the station portholes with nanocoating. This was reported by TASS with reference to Aleksei Yakovlev, director of the TPU School of Advanced Manufacturing Technologies.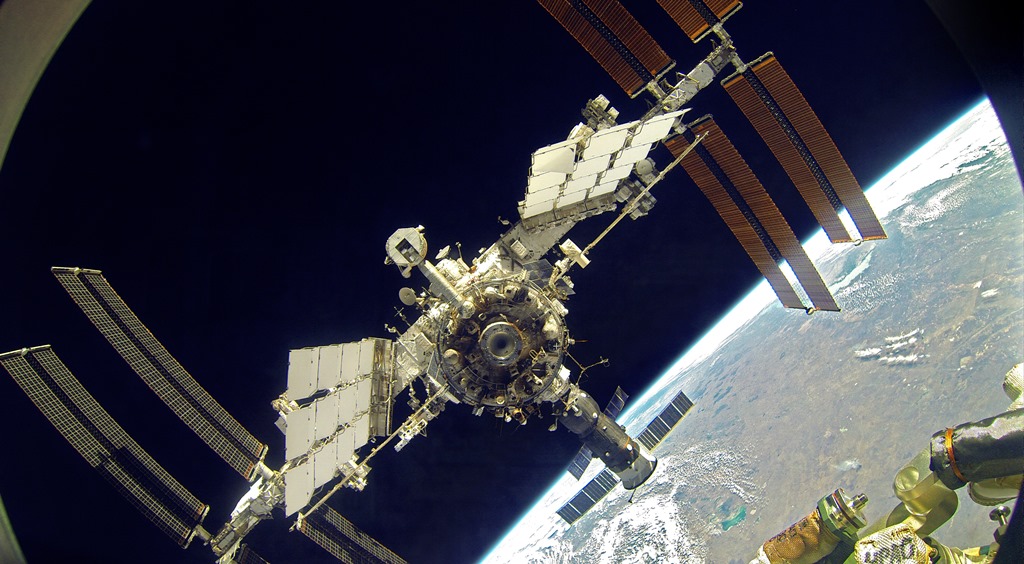 Photo: roscosmos.ru
"We have already agreed the technical specifications with RSC Energia that approved the experimental program. Moreover, we have received a letter from the corporation to initiate the process of concluding contracts <...>," Aleksei Yakovlev says.
He explained that the program includes three experiments to test the technologies. The first experiment involves the TPU 3D printer capable of printing products from composite materials in space. It prints extra-strong and lightweight instruments on board the station. In the future, it is planned to test the 3D printing potential in outer space. During the second experiment, the special coating will be applied to the station portholes, thereby protecting them from space debris and micrometeorites.
The third experiment deals with testing nanosatellites – compact spacecraft that can be launched into orbit by an astronaut who went into open space.
In the future, such devices will work in a group, performing various tasks related, for instance, to navigation and communication. Furthermore, they will even be able to repair each other in orbit.
"The project is being supervised by Skoltech. We are one of the 15 participants. Our main goal is 3D printing of satellite hulls. As part of this experiment, we will have to print ten satellites every year, while the rest of the consortium will be engaged in their "stuffing", Alexei Yakovlev says.
In 2020, the university will begin experiments and, by the end of 2021, it will make mock-ups of equipment for printing, conduct tests on Earth, make adjustments to design specification, prepare a task for astronauts, and manufacture two printers for the experiment, one – for testing in space and the other – for control on Earth. At the end of 2021, the equipment will be delivered to the space station.