TPU Develops Pulse Electronic Accelerator for Air and Water Purification
Researchers of Tomsk Polytechnic University have developed an installation based on a pulsed electron accelerator, which can be used to solve applied tasks, including air and water purification.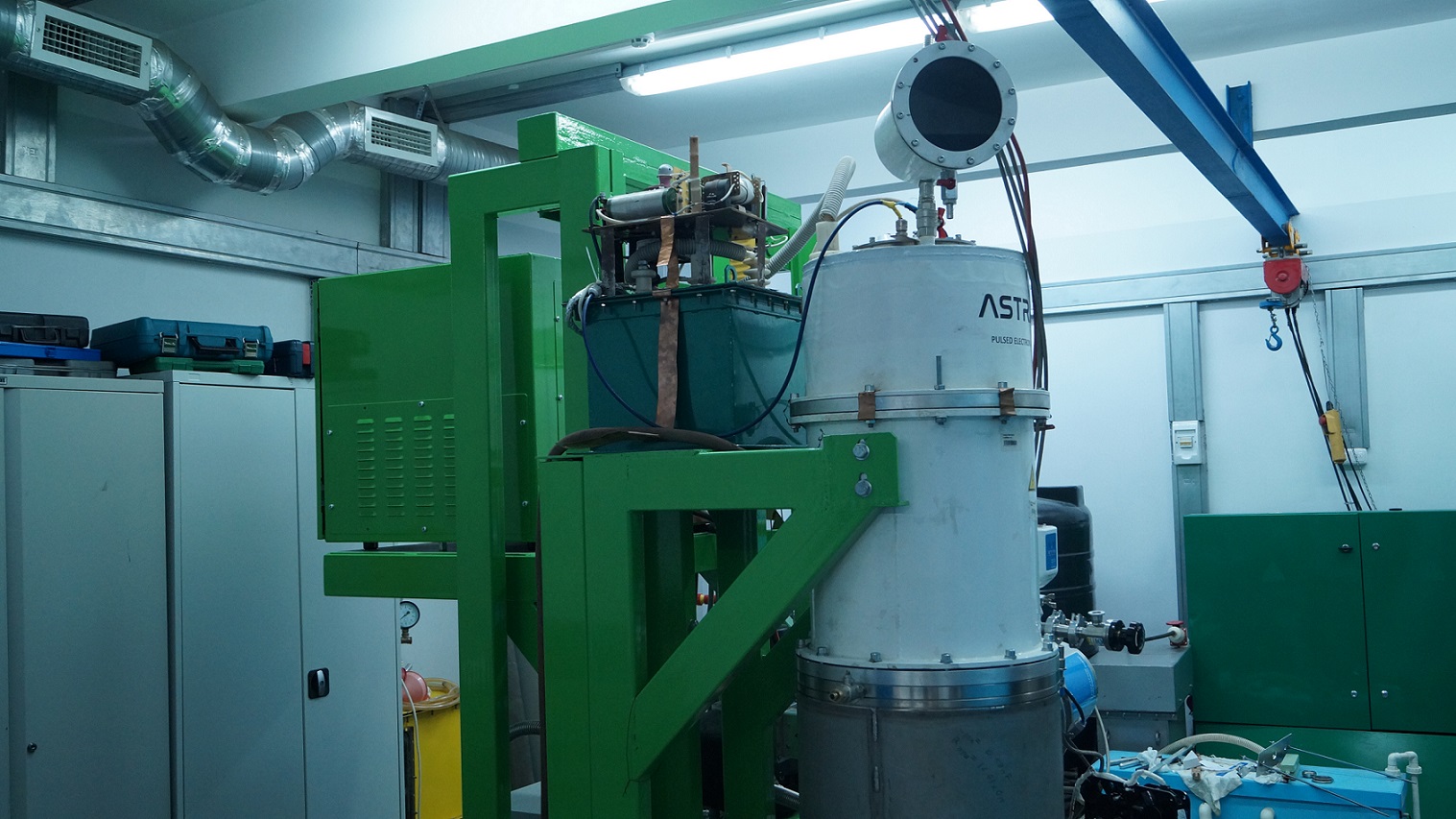 "Based on test data and application conditions we updated parameters and developed the accelerator with properties necessary for practical application," says Gennady Remnev, head of the TPU Laboratory for Pulse-Beam, Electric Discharge and Plasma Technologies.
Electron beam accelerators can be used in radiation chemistry to synthesize nanopowders, in medicine to generate high-energy ions, purification of water solutions, effluents, and pharmacological products. In industry and agriculture, installations based on electron beam accelerator can be used to treat wastewater, gases, and biological waste.
"Currently, we are carrying out a study on disinfection of seeds and improve their preservation. This area is being developed in Europe but, unlike our colleagues who deal with continuous wave accelerators, we deal with pulse accelerators,"

Gennady adds.
The pulsed electron accelerator was assembled by the specialists of the TPU Laboratory for Pulse-Beam, Electric Discharge and Plasma Technologies.
"The installation is a submicrosecond high-voltage pulse generator operating for a vacuum diode, where the energy of a special capacitive battery is transmitted to accelerated electrons,"
Ivan Egorov, research fellow, says.
The generator is based on a high-voltage capacitive energy storage device, an industrial high-voltage switch (pseudo-spark), and a pulse transformer. The characteristics of the generator and the vacuum diode provide an opportunity to generate and output to atmosphere an electron beam of up to 500 keV and a frequency of up to 40 PPS.
During operation, the accelerator does not generate radiation sources or new chemical elements. The generation of electron beam ceases right after power cut off, making its use safer and more environmentally friendly, as compared to traditional ionizing radiation sources based on isotopes.
"We have already supplied installations to China, Iran, and Kazakhstan, where customers modify the equipment for their specialization and implement them in production.
Rosatom ordered a high-energy ion accelerator for medicine and, in addition, we presented a variant of the installation for chemical-free sterilizing indoor air,"
Gennady Remnev says.
Furthermore, a pilot installation, developed at TPU for Gazprom, is currently being tested as a wastewater treatment unit. In addition, the laboratory team is developing a process and equipment, based on a powerful pulsed electron accelerator for flue gas treatment.