Graduate of Space Materials Program of TPU and RSC Energia: This is Like a Demo of Life
Vyacheslav Stuzhuk, a graduate of Tomsk Polytechnic University, was one of the first graduates of the network Master's program in Space Materials Science. Currently, he is working at Energia Rocket and Space Corporation as an engineer-designer.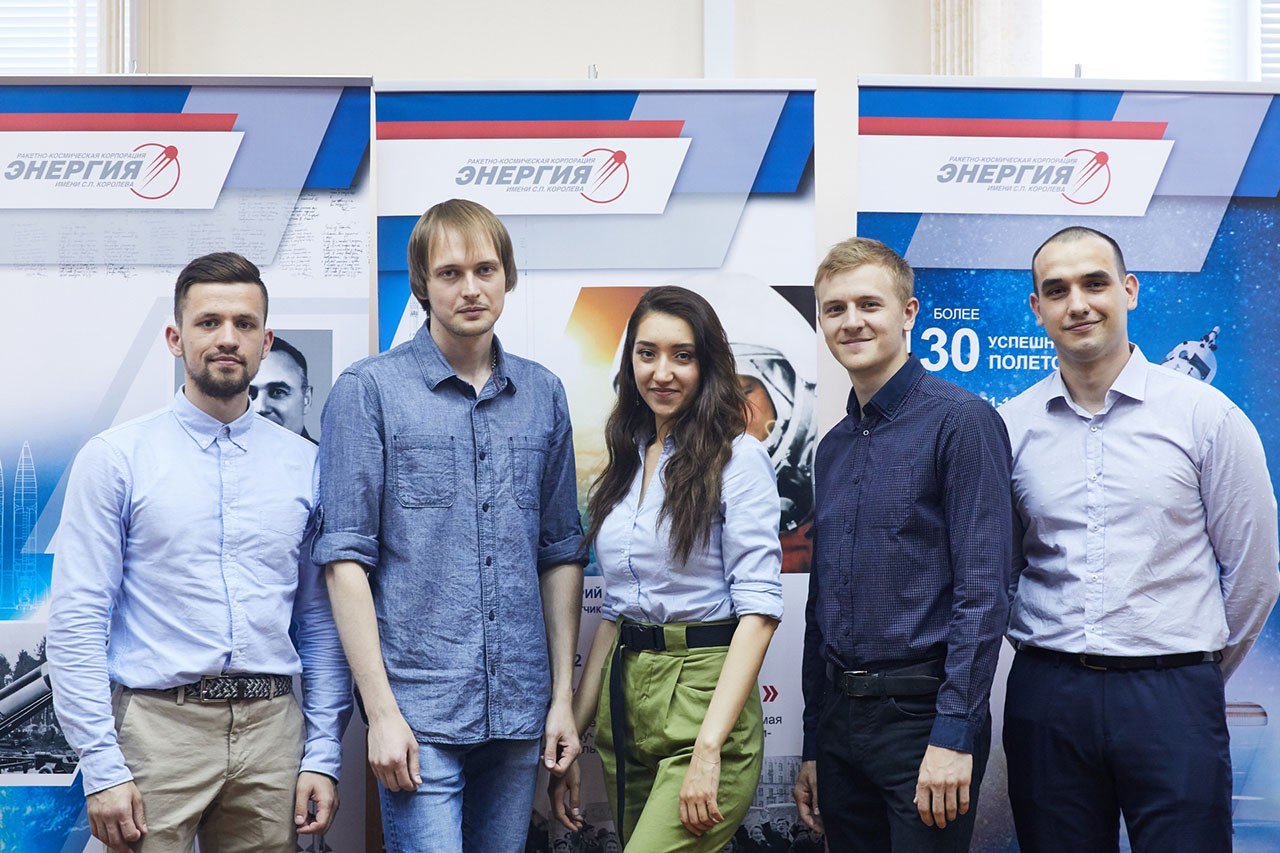 Photo: graduates, Vyacheslav Stuzhuk is second from left

The Space Materials Science was launched jointly by TPU and RSC Energia in 2017. The training is carried out in networking format jointly by the Institute of Strength Physics and Materials Science SB RAS and PJSC RSC Energia.
Within the program, students were engaged in the learning of design, construction, strength calculation, dynamic modeling, production technology, non-destructive testing and gained practical skills in designing and engineering. The first year, they studied at TPU, then they did their internship at RSC Energia. Based on this internship, they were offered to sign a contract for company-funded training, and during the next year, they did the research internship and training at the corporation.
In the summer 2019, five research graduation papers were successfully presented as the results of the first enrollment.
The topics included the development of an engine compartment based on composite materials for a new manned transport ship, the study of advanced materials, and others. Three graduates continue working at RSC Energia.
"We were pioneers. The first year training was quite traditional and common. However, the second year we had to solve many problems on our own, such as looking for thesis materials , reviewers, choosing a topic related to the enterprise activities. In addition, we had to perform our job duties," Vyacheslav Stuzhuk says.
A large technical library in enterprises and advice from practicing engineers provided the essential support for the students. Furthermore, TPU teachers kept in touch with students consulting them.
"The training program looks like a demo of life after graduation. It provides great opportunities for professional growth, allows you to join the work environment one year earlier, gain practical skills in achieving objectives task , and making decisions.
Also, employers often want to getskilled specialists. This cooperation provides good employees for enterprises and practical guidelines for graduates," Vyacheslav says.