TPU to Commence Creation of a Prototype of the First Russian Space 3D Printer
Tomsk Polytechnic University and S.P. Korolev Rocket and Space Corporation Energia have concluded an agreement on the development of scientific equipment as part of the large-scale space experiment 3D printing.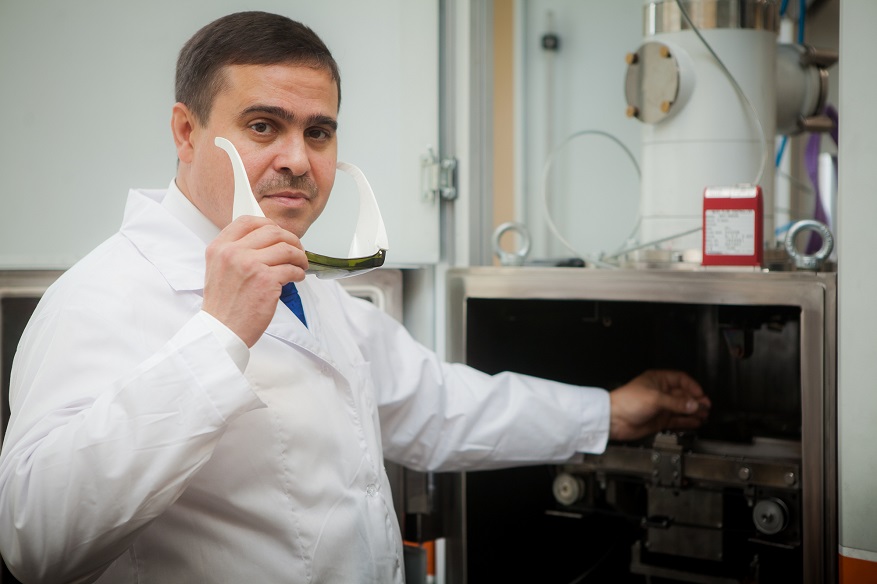 "The agreement has been concluded and we are about to commence the creation of a 3D printer model. The layout of experiment includes all the stages. We plan to assemble the model by the end of 2020,"
Aleksei Yakovlev, Director of the School of Advanced Manufacturing Technologies, says.
The research team has previously developed design documentation to create a unique 3D printer, capable to operate in space and produce extremely durable and lightweight parts from composite materials at the ISS. As part of the experiment, the printer will be tested in zero gravity.
"The prototype should pass functional tests, such as vibration, climate, and others. This equipment should be safe for astronauts. Moreover, the equipment will be tested for efficiency in zero gravity. This test can be carried out at RSC Energia. Along with this, we develop special software, "
the director says.
Based on the trial results, the TPU team and their colleagues will update design documentation and produce a flight model. It is planned to be delivered to the International Space Station by the end of 2021.
Reference:
TPU researchers participate in four large-scale projects, included in the long-term program of scientific and applied research and experiments, planned in the Russian segment of the ISS.
In addition to the 3D-printer experiment, the TPU team jointly with partners are working on design documentation for the Peresvet experiment that implies the application of a multilayer nanocomposite coating on the ISS windows to protect glass from space debris and micrometeorites.
In 2020, TPU plans to begin printing the first batch of hulls for CubeSats. This work will be carried out as part of the Swarm of Small Spacecraft (MCA) project. These devices will be able to work in a group and, for instance, conduct navigation and communication tasks. The main goal of the TPU team is to print ten satellite hulls per year.
Another experiment, included in the large-scale long-term program, was the Study of Dynamic Load Impact on Hull Elements of the Module of the ISS Russian Segment Using Multilevel Dynamic Modeling. As part of this experiment, it is planned to create methods for designing spacecraft modules taking into account multilevel habit both at the material and design level as a whole. The research will be carried out at a new universal nodal module Prichal of the Russian segment of the ISS.