Experts Discuss Future of Smart Campus at TPU
The International Scientific Conference "Future of Human Smart Cities in Europe and Central Asia: Challenges and Opportunities" has been finished at Tomsk Polytechnic University. The round table "Smart University Campus" became one of the Conference events.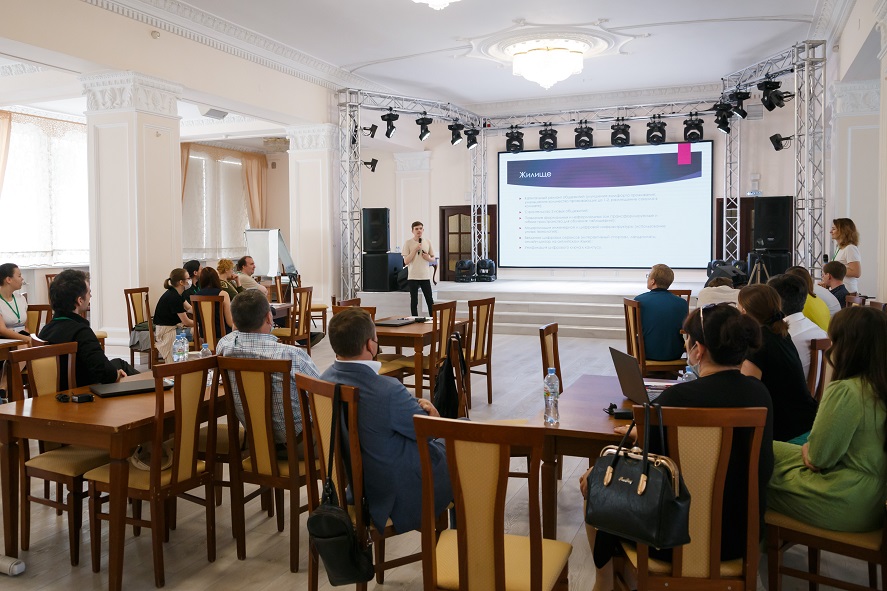 Experts from TPU, ITMO University, Moscow State University of Civil Engineering (MGSU), Novosibirsk State University (NSU), Perm State University (PSU) shared the cases on the development and change of university campuses in different regions of Russia and discussed what problems university face in this area and what students want.
"Any campus is a microcity with their citizens, laws, very different members of the community who do not live there a whole life but comes and leaves. What is a smart campus? It is a set of some services available for everyone. It is something that will control every step of a student from the first until the last year of his study or it is a set of convenient, highly intelligent components, which help students, predestine his fate, can advise something, for instance, to change his dietary regime or pay his attention to the fact he has already missed three classes. Fantasies can be boundless here," Alexander Fadeev, Vice-Rector for Digital Affairs, said starting a discussion.
Mikhail Mastin, Head of the ITMO HIGHPARK projects, told about a conceptual approach to creating the smart and digital campus in Saint Petersburg.
According to him, the ITMO HIGHPARK project is actually the second ITMO University campus. It is an education, high-tech and innovation center.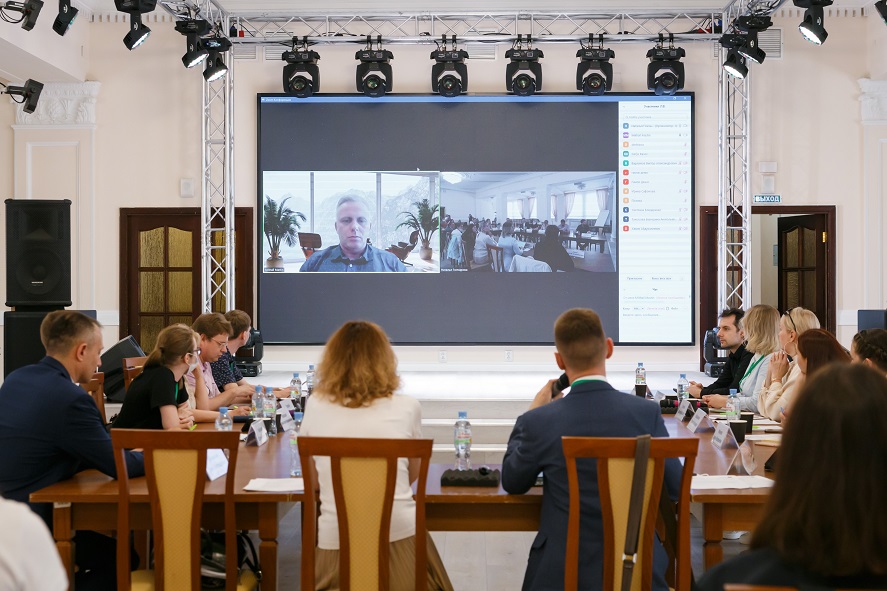 "Moreover, a human-centered approach is the main vector. ITMO HIGHPARK is the next generation of an innovation center focused on the complex development of research, high-tech, amenity and housing infrastructure. The result of the project will become an integration of educational, research, innovative and industrial components, a united supportive platform for the innovation cycle to commercialize scientific developments. Implementing united digital platforms and not separate digital technologies, it is possible to reach maximum value added, maximum economic effect and maximum export potential," the expert said.
Alexey Popov, Associate Professor of the MGSU Department for Architecture, told about the result of research on the transformation of architectural campus environment on the example of international and Russian cases.
Researchers studied over 400 facilities at universities of different levels almost in all regions of Russia and over 80 facilities at overseas universities. There were selected the most interesting cases at overseas universities to understand with what Russian universities have to compete on the global stage.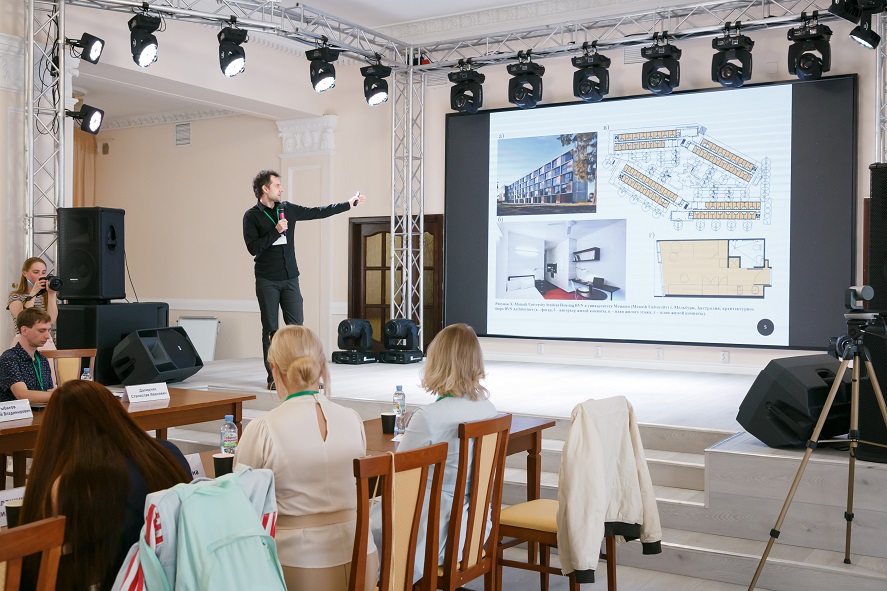 "The domestic experience shows that most of the residence halls divide into two standard designs. About 80% of rooms is designed for a living of three people, however, the rooms were designed in the Soviet period to implement in total three functions: sleeping, having rest and keeping belongings. In fact, rooms of residence halls often implement many more functions, including cooking, doing homework and others not provided by the original design and not calculated in the space standard.
Regarding academic buildings, lecture halls at Russian and overseas universities are similar. At the same time, at overseas universities, there are some differences, such as there are more public spaces, professors' offices for individual consultations and work," Alexey Popov told.
According to the expert, the strongest differences can be seen in a campus as a whole. University campuses dispersed in the city area dominate in Russia, meanwhile, compact campuses are popular abroad. There are less developed public spaces, street furniture, trade and public catering enterprises at Russian universities.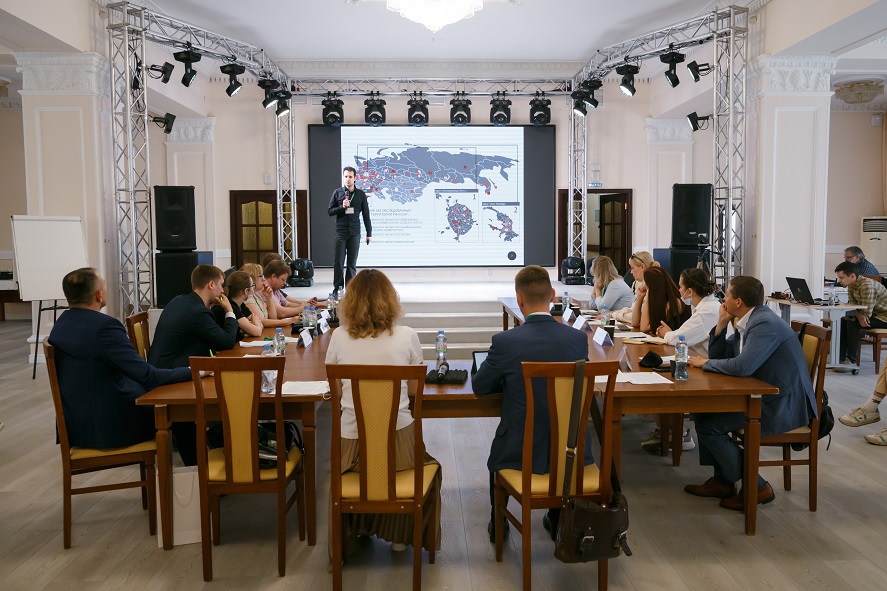 "As a rule, at European universities inside and outside the academic buildings, there is created free space full of street furniture, places for having a meal, studying, working. Of course, we have definite growth points. We are going in the right direction, we would like to develop and duplicate successful cases to be competitive globally," the expert emphasized citing a new residence hall, full renovation and reorganization in the campus of Tomsk State University as successful cases.
A psychological component of the smart campus became one more topic for discussion. Svetlana Zhdanova, Head of the Department of Developmental Psychology, Director of the PSU Center for Psychological and Educational Counseling and Liubava Puzyreva, Associate Professor of the PSU Department of Developmental Psychological and Education Counseling touched the topic.
"In the context of a discussion of campus renovation, we often hear about a smart campus concept. When we speak about it, we think about technological innovations in education, space digitalization, robot technologies. From a psychological point of view, the smart campus is creating and providing a psychologically safe environment for students, professors and staff. The main words here are comfort, convenience and security. It is very important, as students can possess some certain problems with mental health. According to the results of the recently held conference at our university, it is noted that only 20-30% of students can be considered as mentally sane. It is essential to understand that student years is a period when physiological constitution can aggravate or become active. What must be a campus in this case? There must be zones for communication, providing interaction between professors and students, students among them. It must be comfortable to live and study in a residence hall," the experts believe.
The members of the TPU community told about the ideas submitted for the competition "Smart University Campus of TPU: Today's Future". The competition has not finished yet, the bank of projects is being formed and structured. Although, several trajectories of the development of the smart campus has already been defined.
"This is a controlled by data, compact, fully integrated into the city infrastructure and sustainable campus. All the trajectories have been received feedback. It is not just an analysis of ideas and suggestions arisen right here, right now. We are willing to create a bank of solutions for the smart campus, determine benchmarks, think over more fundamental work with some people," Nataliya Kolodiy, Professor of the TPU Division for Social Sciences and Humanities, explained.
TPU staff members and students also shared their opinion on the smart campus. They told about a number of problems, for instance, lack of spaces for creativity, study, communications, fragmented digital environment, as well as unavailability of services, equipment, premises of various purposes, a need of improvement of living conditions in residence halls.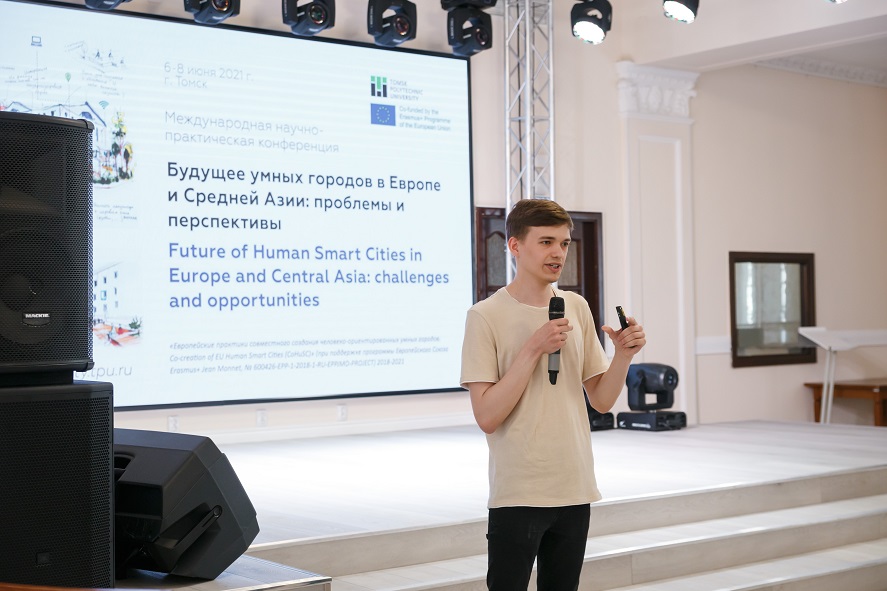 "There was managed to create a venue for discussion and interdisciplinary package treatment of a smart city at the Conference. There was also represented a wide range of methods, forms, tools of co-creation and implementation of Human Smart City models in the cities of Italy, Switzerland, Portugal, the Russian Federation, the Republic of Kazakhstan and the Kyrgyz Republic. Such interdisciplinary is a response to global social and economic challenges required to go beyond a traditional classification of expertise areas. The interdisciplinary character of a smart expertise area assumes of a determination of priorities combining engineering, architectural and artistic, social and managerial competences," Natalya Goncharova, Associate Professor of the Division for Social Sciences and Humanities of the TPU School of Core Engineering Education, a coordinator of the project, says.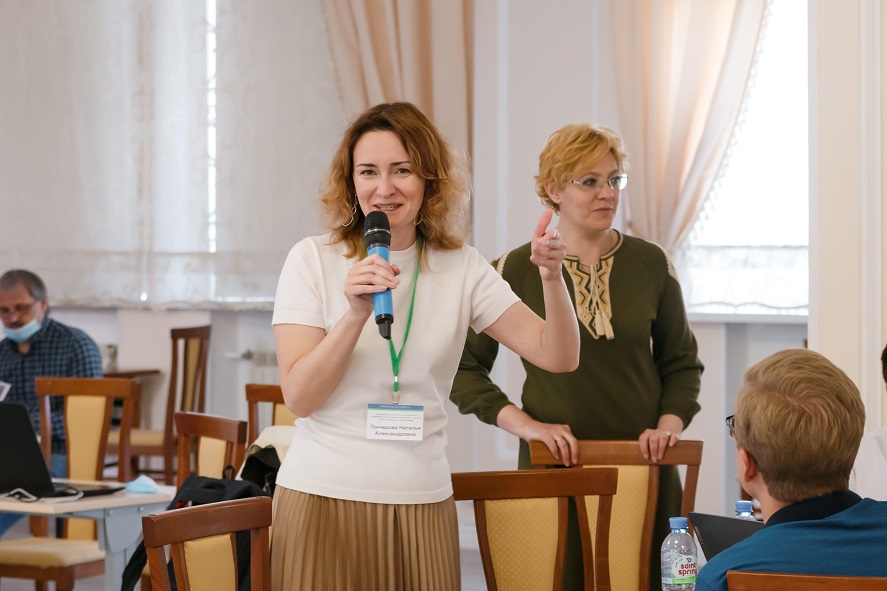 Reference:
The Conference was held within the project "Co-creation of EU Human Smart Cities (CoHuSC)" co-funded by the Jean Monnet Action in the field of Higher Education by the Erasmus+ Programme of the European Union (No. 600426-EPP-1-2018-1-RU-EPPJMO-PROJECT) at TPU.