TPU Graduate Works as Optical Engineer at 2020 Summer Olympics in Tokyo
A graduate of Tomsk Polytechnic University Irina Ovcharova is consulting experts in lighting engineering to arrange live broadcasts from all venues of the 2020 Summer Olympics that is currently being held in Tokyo from 23 July to 8 August 2021. She shared her story with journalists of the RIA Novosti news agency.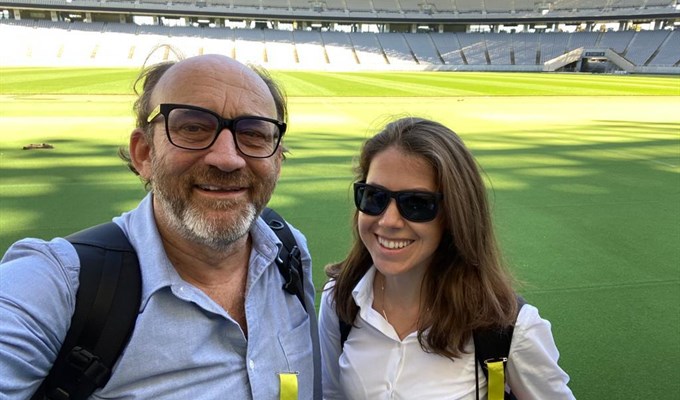 Photo: Irina Ovcharova and Steven Allen, CEO and Technical Director of Esteem Projects & Consultancy
Irina Ovcharova graduated with a bachelor's degree and a master's degree in Optical Engineering in 2010 and 2012 relatively. She began to work within her speciality from the third year of her bachelor's degree - to do a part-time job at the department and later she was engaged in lighting engineering design in a private company.
"After my graduation, my CV was posted on the HeadHunter job website. In autumn 2012, I received a call from the Sochi 2014 Olympic and Paralympic Organizing Committee with a job offer of Expert in Lighting Engineering. It shocked me so much.
I even did not dream to be a volunteer but I was offered a job. Initially, I rejected this job opportunity," Irina Ovcharova told the journalists.
The Organizing Committee invited the TPU graduate to pass assessment tasks in physics, English and an interview with the Administration as well. She successfully passed all the assessments, became interested in the job position and left for the Olympics in Sochi. There Irina was noticed by the International Consultant who invited her to work in the London company.
The company is engaged in consultancy in two areas: installation of constructions and proper erection of technical equipment, including cameras, light fixtures, audio systems and sports lighting for live broadcasts, i.e. light setting for sportsmen and cameras broadcasting from venues and stadiums around the world. Irina Ovcharova has been working in the company since 2014. During this time, Irina was able to work at the 2016 Summer Olympics in Rio and the 2018 Winter Olympics in Pyeongсhang, the 2015 European Games in Baku, the 2018 FIFA World Cup in Moscow and the 2019 Pan American Games in Lima.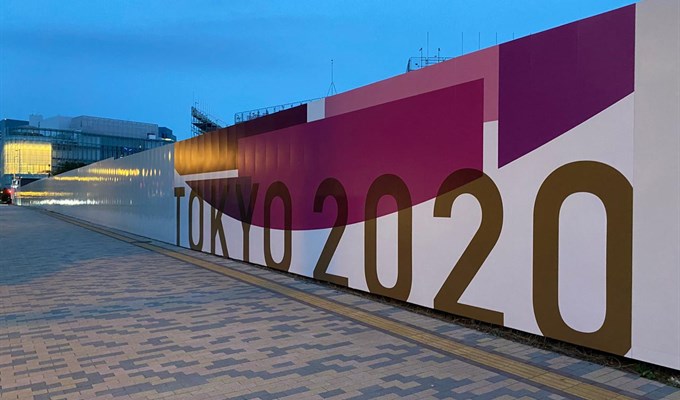 "I have been in Tokyo since May. It is an unbelievably great city. I was lucky to have an opportunity to travel around Japan: I have been to the 2021 July Grand Sumo Tournament, have seen a lot of temples in Kyoto, geishas, Japanese macaques, have been to the Japanese city of Nara where tame deer walk without anxiety in the streets. At the Olympics, we consult on lighting for all venues and facilities. We take measurements, give recommendations, advise how to set ideal light for athletes and cameras. This is my job," the TPU graduate shared her experience.
There are the 2022 Winter Olympics in Beijing, the 2024 Summer Olympics in Paris, the 2021 FIFA Beach Soccer World Cup in Moscow and many other sports events among the upcoming projects of Esteem Projects & Consultancy.
"Studying at TPU gave me fundamental technical expertise that helped me in the future both in the speciality and in everyday life. There was a lot of studies and student fun.
I liked my study due to the fact the obtained expertise helps me in work and I can use it in practice. The most important is to work hard. There is no magic pill and button, which you press and everything works. The most essential is your involvement in the process. If it is like that you will achieve everything you desire," Irina said.
"Studying at TPU gave me fundamental technical expertise that helped me in the future both in the speciality and in everyday life. There was a lot of studies and student fun.
Reference:
The Optical Engineering educational program is aimed at training students for research and technological work in industrial and medical laser technology, in optical information technology researching and analyzing materials, as well as developing new principles and methods of laser application researching materials and processing by radiant flux, manufacturing LED light resources.
All inquiries concerning the admission, please address to the below-given phone numbers and email:
8-800-550-48-23 (to call from Russia)
+7-3822-701-602 (to call from the CIS countries)
abiturient@tpu.ru
Follow the relevant information for enrollees on the TPU Enrollee official website, on the official page of the university on Facebook and on the Instagram account.