Swiss company to access geothermal energy using TPU technology
The first tests of an electric discharge drilling rig were successfully completed at TPU. The development will make it possible to significantly reduce expenses for drilling hard rocks. The R&D project is implemented under a contract with a Swiss company SwissGeoPower whose representative, Dr. Hans-Oliver Schiegg, visited TPU.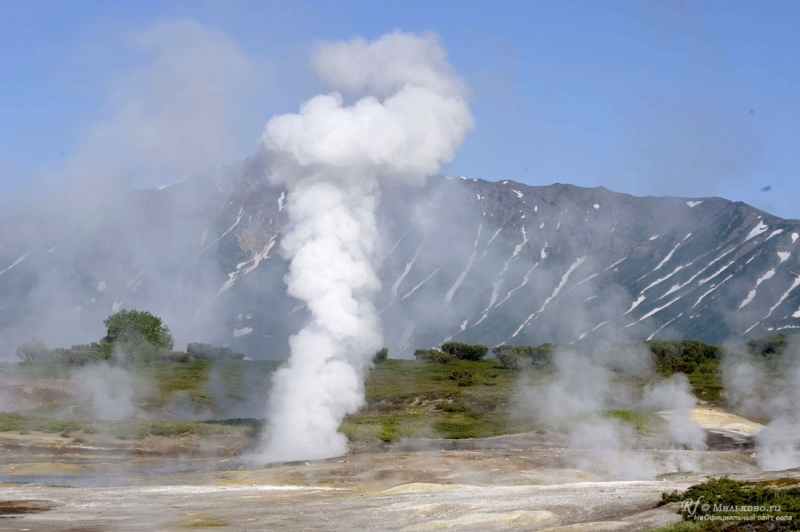 "I'm particularly interested in the partnership with Tomsk Polytechnic University and colleagues from the Institute of High Technology Physics as they are pioneers in electric impulse drilling.
In the 1950-60s,, when Tomsk scientists began to make the first steps towards development of this technology, nobody even heard about this. Now, we understand that it is a very efficient technology and specially applied to hard rock drilling," says Dr. Hans-Oliver Schiegg.
The Swiss company is going to use the TPU development to drill hard rocks, in particular to get energy from geothermal sources at great depths (6-8 thousand meters). The project has been implemented since 2014.
"The main goal of my visit is to complete works under the present contract, it covers the development of equipment and laboratory tests. I'm very interested to continue our cooperation and believe my colleagues in TPU are interested in further cooperation of our organizations. Another goal of my visit is to discuss the following contract," emphasizes Dr. Schiegg.
According to associate professor Artem Judin, the Department of Electrophysics and High Current Electronics, during the visit of Swiss colleagues the first laboratory test – drilling a well of up to 15 m depth - was conducted. All the tests were successful.
"We demonstrated Dr. Schiegg how the equipment works at the start. He was satisfied and willing to continue our cooperation,"
says Mr. Udin.
The unique facility is based on the breakage of rocks with high voltage impulse of a certain configuration of 200 to 400 kilovolts. Provided that all necessary conditions are met, discharge channel is introduced in the rock and breaks it off. Looking ahead, this technology is expected to make hard rock drilling less costly.
"This technique is deemed to be more promising than a mechanical one, especially, when great depth drilling is required. Foreign researchers calculated that the cost increases exponentially with the increase of the depth of a well, while by using electric discharge the cost rises linearly," clarifies Artem Judin.
Moreover, the Tomsk development is perfect for deep well drilling in hard rocks as to access energy from geothermal and petrothermal sources. The technology is of little interest to oil and gas companies as most developments rely on the extraction of minerals from sedimentary rocks and hard rock drilling is not applicable.
"SwissGeoPower is developing a project to access geothermal energy, which implies hard rock drilling at great depths. They are going to use geothermal energy for heating and lighting. This technology, firstly, will provide an unlimited source of cost-effective electricity, not to mention, a plenty of heating power, with highly reliable energy supply. Secondly, it will address a global and pressing for Europe issue of climate change prevention, the reduction of fossil energy consumption, including the reduction of air pollution," summarizes Artem Judin.