Russian Language Day and Alexander Pushkin birthday in TPU
Volunteers from the student crew Own Approach will arrange an action dedicated to the Russian Language Day. The same day a concert dedicated to the creative heritage of the famous Russian poet Alexander Pushkin is to be held at the International Cultural Center (13c Usov st.).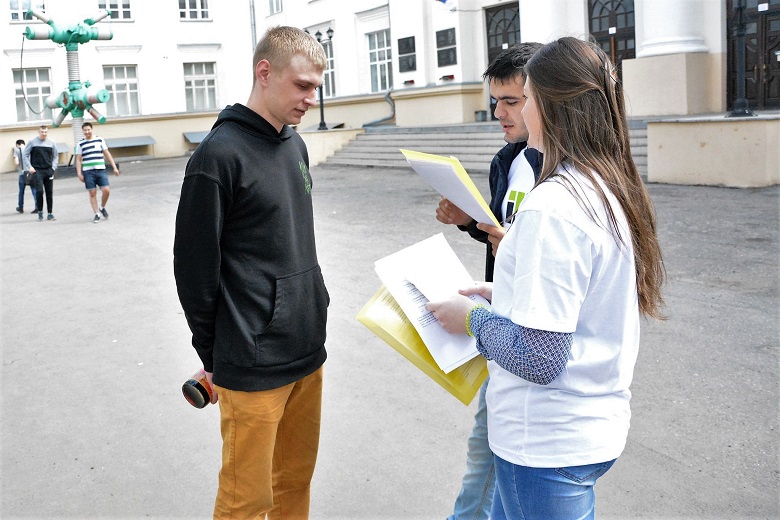 The action on verifying knowledge will take place from 12:00 to 13:00 in front of 8th and 19th buildings of TPU. The volunteers will ask students interesting questions concerning the rules of the Russian language.
In addition, the students will revise their knowledge of the classical works of the Russian literature and Alexander Pushkin.
The questions will be also related to etiquette, history, the knowledge of provers and sayings. Sweet prizes will be granted for correct answers.
Tonight, at 18:30 at the International Cultural Center (13c Usova st.) the Club of Opera and vocal Music Lovers will celebrate the birthday of Alexander Pushkin on the concert Bless jubilant muse… The entrance is free.
According to the decision of the United Nations the Russian Language Day is celebrated on June 6 at the birthday of the great Russian poet Alexander Pushkin. Russian is one the six official languages of the United Nations. In 2011 President of Russia signed a decree on the Russian Language Day.