Empirical Research, Creativity and Winter Sports — what International Students Like at TPU
Within the framework of National Cultures Days at TPU, the first photo contest One Family of TPU was held at the university. The contest was targeted at harmonizing interethnic relations and adapting students to multicultural environment of the university. International students shared their stories related to admission, education and life at Tomsk Polytechnic University, told about their favorite places in the campus and the city, and about TPU impact on their fate.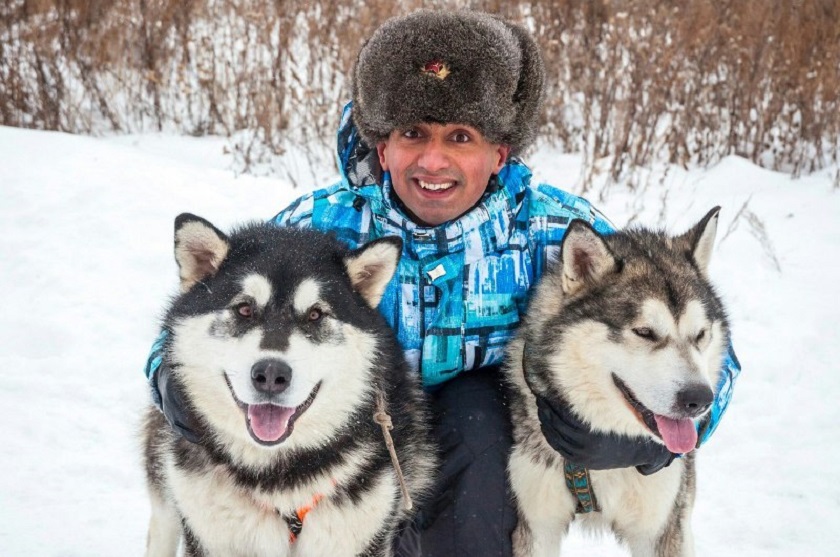 Ahmed Alshaibi, student of the Institute of Cybernetics from Iraq
"When I was choosing a university in Siberia, my dad said, "Ahmed, how are you going to live in Siberia, everything is different there, it is one of the coldest regions in the world, people are used this weather, but for you it will be very difficult to get used to such conditions". I replied to him, "Dad, there are people like us living there. We all were born on the same planet and can live anywhere in this world. The Earth is our common home, and it does not matter which country or region you live in." Then he approved my choice," – says the student.
According to Ahmed Alshaibi, he quickly mastered the Russian language and found friends at Tomsk Polytechnic University. He and his friends even tried to plunge into an ice-hole on Epiphany:
"That day, it was very cold, about -32 ° C. I will remember that day for a long time."
During his studies at Tomsk Polytechnic University, Ahmed visited Moscow, Novosibirsk and Gorny Altai and even played the role of Father Frost on New Year's Day.
"In Tomsk, I saw snow for the first time, learned to ski and skate, and tried dog sledding with malamutes. You might as well say that I became a Siberian."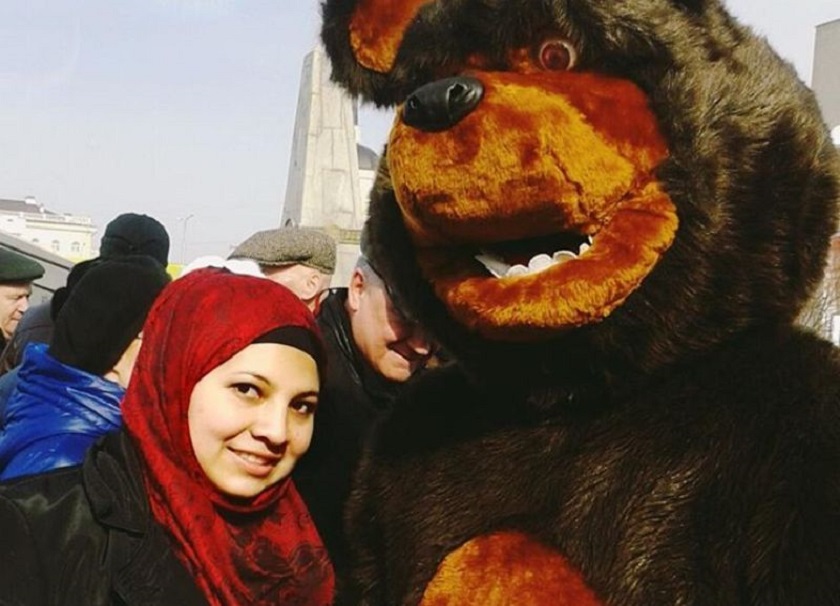 Ortiz Mier Anahi Estefania, student of the Institute of Cybernetics from Ecuador
"My story began when I found a travel agency (WEA) in Ecuador. They helped me with documents and told me about TPU and other universities in Russia. I decided to apply to TPU when I found Mechatronics and Robotics program on the website, – says the student. – I found many good friends in Tomsk. There are many beautiful parks here and the nature is nice. I like to walk in Tomsk."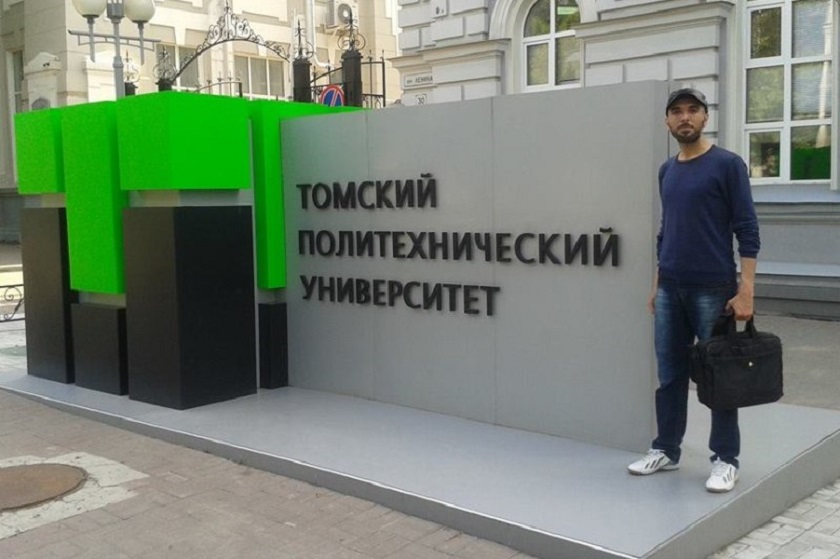 Mohamad Ali Jasem, Master of the Institute of Cybernetics from Syria
After graduating from the University of Aleppo with a degree in Machine Design and Production, Mohamad Ali Jasem applied to Tomsk Polytechnic University for graduate and postgraduate studies.
"I dreamed of visiting Russia as a child. When I was in the fifth grade, we read a story in Arabic about Valentina Tereshkova, the first female cosmonaut. I was so impressed, wrote the best essay in my class, and told the teacher that I would like to meet this woman.
I have a teacher at TPU, her name is Valentina Nikolaevna, and she is the first woman to become an associate professor at the Institute of Cybernetics. She was the first woman who defended a thesis in our department. So in some sense, my dream came true."
Mohamad Ali Jasem studies upon Elite Technical Education program and works on duckweed wastewater treatment.
"I want to express gratitude and appreciation to TPU, the Institute of Cybernetics, my research supervisor and all the staff and teachers of the Department of Mechanical Engineering and Industrial Robotics for their support and assistance in my research," – says the student.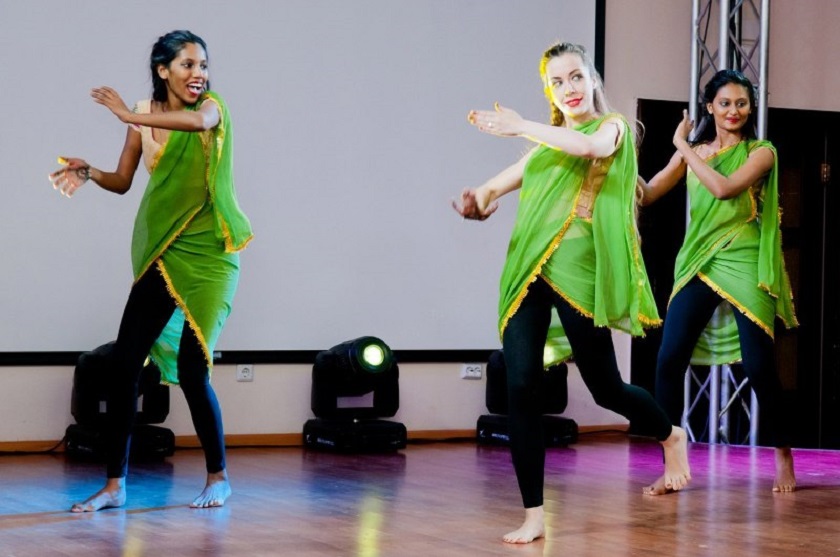 Juanita and Suzanne Francis, students of the Institute of Humanities and Social Technologies from India
Sisters Susanne and Juanita entered Tomsk Polytechnic University two years ago. They note that TPU is distinct from their university in India in that students spend a lot of time on practical research.
"Life in Russia is diverse, and people are so friendly here. In Tomsk, we have many friends, together we often walk around the city. We really like winter. We saw snow for the first time in Tomsk, – say the students. – Studying in another part of the world is very exciting and interesting, we learn more about another culture, language, traditions, and we try ourselves in new things. We are fond of singing, dancing and athletics."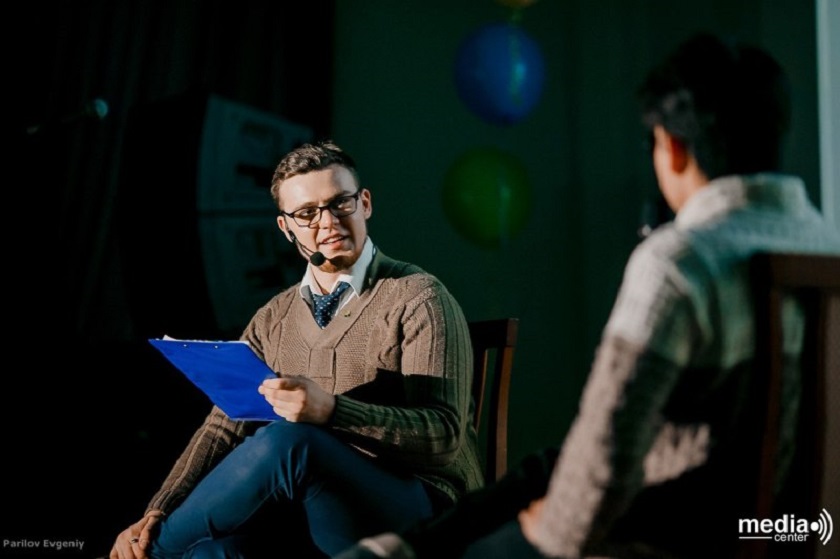 Aleksandr Zaika, student of the Institute of High Technology Physics from Kazakhstan
"I arrived to Tomsk in 2015 from Kazakhstan, from Astana, capital of this beautiful country. Now I am a second-year student of the Department of Silicate and Nanomaterials Technology of the Institute of High Technology Physics and I can say that I found my place. I have many friends among my neighbors and classmates," – says Aleksandr –
Currently, I am a deputy trade union organizer of the Institute of High Technology Physics, a member of the Commission for Education Quality and head of Emergency Education Aid project."
I have achieved everything that I might not set out to achieve in my 16 years. Thanks to TPU."
Anastasia Rekichinskaya, student of the Institute of Non-Destructive Testing from Kyrgyzstan
According to Anastasia, proactive approach to life and social activities helped her to enter Tomsk Polytechnic University.
"I entered TPU under the program of Rossotrudnichestvo. The selection of applicants took a lot of time, but when I saw my name in the list, I still could not believe my eyes. I think if I had not been engaged in public activities, I would not have known about benefits to foreign citizens of Rossotrudnichestvo Representative Office in Kyrgyzstan, and would not have entered TPU. Public activities allow you to develop comprehensively, make new friends, and get new skills. I think that due to my experience I am in Tomsk now. This is my story about Tomsk Polytechnic University that had already become dear to me."