TPU graduates receive MSc diplomas at British Embassy
A diploma awarding ceremony for master graduates of Heriot-Watt University, UK was held in Moscow. Over 40 graduates of the joint master program of Tomsk Polytechnic University and Heriot-Watt University received diplomas at the solemn event which is traditionally organized at the residence of the British Ambassador in Moscow.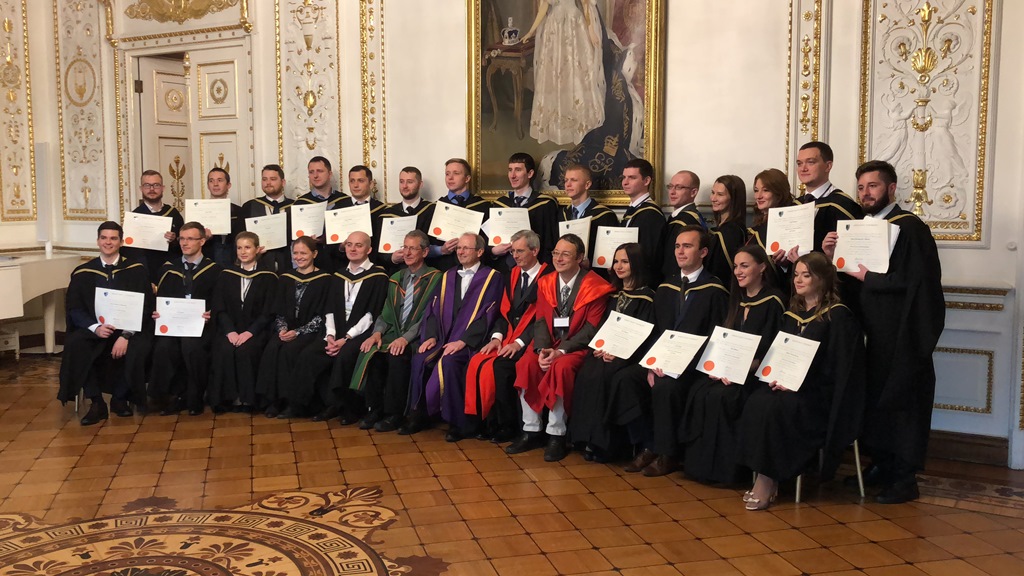 Petroleum Learning Centre, established in 2001 as a joint project of Heriot-Watt University and Tomsk Polytechnic University, is intended to train specialists in petroleum engineering and geology. Trainees of the centre pursue a master program and earn international diplomas: MSc in Petroleum Engineering and MSc in Reservoir Evaluation and Management.
'For 16 years Heriot-Watt and Tomsk Polytechnic University have been linked with strong partnership. The most significant outcome of the joint productive work is over 800 graduates of the Heriot-Watt master program in Tomsk,'
said Ambassador Extraordinary and Plenipotentiary of the Great Britain and Northern Ireland in Russia Laurie Bristow, opening the awarding ceremony.
The main focus of Heriot-Watt campus in Tomsk is to train master student with subsequent job placement at leading Russian and international oil and gas companies. Apart from their studies within the chosen academic field, students are interviewed by the representatives of such organizations as PJSC Gazpromneft, PJSC NK Rosneft, JSC Surgutneftegaz, Sakhalin Energy, Schlumberger, PJSC NOVATEK, JSC Rosgeologiya and others.