TPU Rector: how ambitions and talents driving engineering elite
This October Times Higher Education published THE World University Rankings by subject: Engineering and Technology. Among Russian universities, the Lomonosov Moscow State University and Tomsk Polytechnic University demonstrated the best results, while the latter one entered the band of 151-175 of the ranking. TASS Russian News Agency interviewed TPU Rector Petr Chubik and the Vice-President of the Association for Engineering Education of Russia on how the University manages to train the world-class engineering elite in Siberia.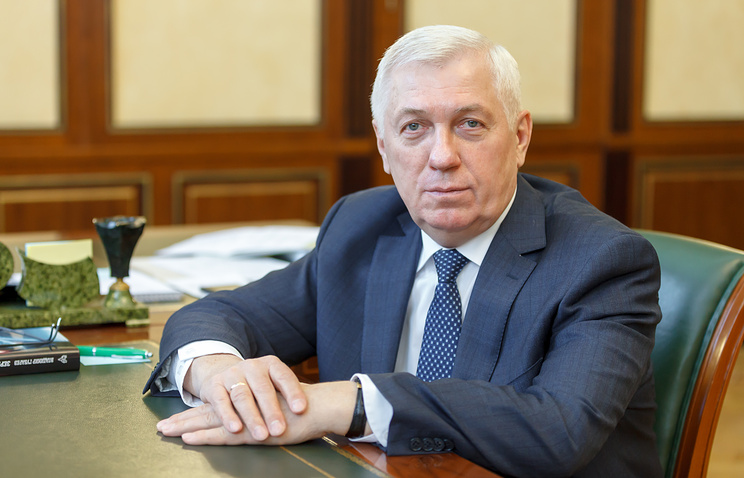 - A Siberian university with, frankly speaking, not the most appealing geographical location, entered the top 200 world's engineering universities. How do you do it?
- It is similar to making a perfect English lawn: you should cut and water it constantly during 300 years, in our case we did it throughout 120 years. The recipe of a world-class university is generally known to everyone. Firstly, you should try to concentrate talents, including faculty, research staff and students. Secondly, you should have sufficient or even excessive amount of resources. It comes to not only financial and material resources but also time. Thirdly, it is effective management, which if failed, makes the resources spent ineffectively and talents scatter. As doctors say, even if the prescription is known, there is no guarantee that the medicine will help.
- As you said, everyone knows the recipe. However it does not always work. What do you think, why?
- Simply knowing is not enough. You should work hard, which requires exceptional perseverance and enormous willpower. I believe Tomsk Polytechnic University has got these traits. Our university is historically the first technical HEI on the vast territory of Russia eastwards of Moscow. And the 'genetic code' simply binds us to remain the first on this territory. In addition, TPU was opened as Tomsk Technological Institute of Emperor Nicholas II. Status ambitions push us to be one of the best in the country, in the continent and in the world.
- How does TPU manage to recruit talented students although not exclusively from Russia?
- In 2015, among Russian technical universities we were the tenth on the average USE score (United State Examination), last year – the seventh, this year we have slightly improved our position: the average USE score for state-funding undergraduate degrees was 78.3. Thus, TPU is qualified as the best engineering non-metropolitan university in Russia (beyond Moscow and Saint Petersburg).
How do we attract talented students not only to undergraduate but also to master and postgraduate studies? Of course, it is our 120-year history and the opportunity to become part of it. These are also our famous alumni: the designer of the Ostankino TV tower Nikolai Nikitin, the creator of the world-known multi-purpose Ka helicopters Nikolai Kamov and a world-famous physicist Gennadiy Mesyats. This list goes on.
But most importantly, we are attractive because we ensure high-quality education.
---
International students first of all appreciate the optimal combination 'cost/quality'.
---
We provide world-class education for affordable money if to compare with the global market of educational services. We are one of the most internationalized universities in Russia and in the world. According to THE ranking TPU enters the top 200 world's universities on share of international students. The international environment enriches each and every one who studies and lives in it. This is also attractive.
I can't but mention our master DD programs with a number of foreign partner universities, unique network programs and programs delivered in English. To say more, TPU is a partner university of Gazprom, ROSATOM, Roscosmos and a number of other largest state corporations.
TPU entrants are attracted not only by opportunities for further employment in these companies but also by a high-end image of TPU since the strong make friends with the strong. We are also doing well in the field of employment. Every year we receive on average two requests from employers for our graduates. And when choosing their study destination the entrants take this into account.
We also try to be open and active. We fill news feed with really bright and significant events. We launch Tomsk-TPU-120 3D-printed satellite into space. We develop a 3D-printer for the International Space Station. We participate in the experiments of the Large Hadron Collider at CERN. In the Arctic expeditions, we explore how the degradation of subsea permafrost impacts on climate. We design stuffing for underwater robots, which are used to explore the depths of the World Ocean, flaw detectors for testing welds of the gas pipeline the Power of Siberia. We introduce national technology for beryllium manufacturing. In general, life at TPU is never boring.
- You told about what attracts entrants. And is there anything that pushes them back? For example, the minimum USE score required to be enrolled to TPU.
- Yes, to some extent it pushes them back. But we are focused on training of highly qualified engineers of the next generation capable to solve complex multidimensional tasks in the era of digital economy. Therefore, we set appropriate requirements.
- The training of highly qualified engineers requires highly qualified faculty. How would you evaluate the quality of TPU faculty?
- TPU faculty ensures achieving the goals that we set for ourselves. It is typical for our university to do various research. It is sufficient to say that there is 1.5 million rubles of industrial income per one TPU faculty member (R&D). This is one of the best indicator in Russia, evidencing the relevance of our R&D. This is the reason of high publication activity, citations, the number of patents, spin-off companies and so on.
Another significant indicator of faculty quality assessment is public and governmental recognition of merits. Yes, we do not have our Nobel laurates, but the International Scientific Council of TPU is chaired by RAS Foreign Member Prof. Dan Shechtman. So, our brilliant scientists have someone as their role model. However, over the recent years 20 TPU researchers became winners of the Russian Federation Government Prize in the field of science and engineering for young scientists, and in the field of education. Students and PhD students received 26 medals of the Russian Academy of Sciences. These are outstanding results.
We strongly rely on our young generation. We have 900 PhD students, a postdoc program, we attract people with PhD having research experience in international teams, scientific publications in foreign journals and good command of English to work at our university.
The average age of TPU vice-rectors and heads of key divisions is less than 40 years, perhaps, it is the youngest university management team in the country.
---
Why do we prioritize the youth? They are ambitious, energetic, open to the world, progressive, willing to change and move ahead. Like the university as a whole.
---
- If we return to the 'versatile recipe', and particularly to its second component – resources. What is TPU progress on this?
- Indeed, there is no plenty of resources. But we have an infrastructure which ensures qualitative training of specialists and conducting scientific research at the modern level. The university has over 20 academic buildings and 14 student dormitories. Our campus, by the way, was called the Russia's best campus. We have well-developed sports infrastructure: a stadium, a swimming pool, outdoor play grounds, gyms in dormitories and so on.
There is a very decent scientific base. For example, an operating research nuclear reactor. Recently, our scientists commissioned the first stage of the Science Park which is home to six large scientific centers and laboratories with the state-of-the-art equipment. Over past years we purchased research equipment worth over 2.5 bln rubles. There is a geological polygon in Khakasia and even the secondary education institution, i.e. TPU Lyceum, which is ranked in top 10 best schools in Russia.
All these is operated, illuminated, repaired and guarded. These are huge which should be properly managed.
Surely, a true breakthrough was our winning in the competition on awarding the status of National Research University in 2009. During these years, we have renewed our academic, scientific and laboratory base that made it possible for us to become a participant of the 5-100 Project and to progress in the world university rankings.
- The last ingredient of TPU success is effective management. At present, the university is undergoing a global reform in its scientific and educational activity. Do you really think it is necessary, if TPU annually demonstrates good performance?
- There is one good reason behind. Our recent success and achievements are taking place against a background of quite a noticeable decline of budget funding. Objectively, now we are heroes. The budget funding of the Education state order was decreased by more than 20% for the last two years. This is due to the transition of the national educational system to normative per capita funding, and hence the cancellation of individual faculty-student ratio that was previously established for TPU and other 16 universities in Russia.
In this respect, the issue of effective management is more acute than ever. We should increase the share of income-generating activities and fundraised assets in the consolidated budget. The university should earn even more and mainly through research projects and commercialization of research outcomes. In addition, we should improve the quality of researchers' training. For this purpose, established two research schools: the School of High-Energy Physics and the School of Chemistry & Applied Biomedical Sciences. Their main objective is to conduct breakthrough research and PhD training of researchers.
Based on six technical research and educational institutes we established six engineering schools: Nuclear Science & Engineering, Non-Destructive Testing & Security, Computer Science & Robotics, Earth Sciences & Engineering, Energy & Power Engineering and Advanced Manufacturing Technologies. Totally, instead of dozens of chairs there will be 14 large departments, what greatly enhances interdisciplinarity thus ensuring breakthroughs and innovative solutions in the modern world.
- How will you design undergraduate programs?
- We are adjusting both undergraduate and graduate training. The first two years of undergraduate training will be devoted to two-year core program with a set of obligatory fundamental disciplines (mathematics and informatics, natural sciences, social sciences and humanities, general technical disciplines, foreign languages, the Russian language and physical training) followed by final examination.
The School of Core Engineering Education consisting of seven departments will be in charge of program implementation. The scope of the School includes both the formation of the so-called flexible or soft skills such as critical thinking, ability to solve complex tasks, teamwork, efficient verbal and written communication, evaluation and analysis of information, curiosity and imagination, initiative and entrepreneurship, leadership and so on.
The curriculum of the third and fourth year of study will be designed in accordance with a personal academic trajectory. In addition to major disciplines of undergraduate training students will independently choose up to two disciplines per term out of miner programs. Thus, future specialists will have an opportunity to design personal professional competences. No doubt, this will add value on potential labor market.
In general, we consider undergraduate training as the first step in becoming a highly qualified engineer. Experience shows that the majority of our graduates are going to pursue a master degree. Our students will have a chance to choose a type of master studies. It may be a research MSc program or an academic MSc program. The newly established School of Engineering Entrepreneurship will train technology entrepreneurs, i.e. future founders and managers of hi-tech businesses.
The main goal of these major changes is the improvement of the quality of engineering education thus developing the above-mentioned engineering elite, which likely determine the development of science, engineering and technology in our country under the conditions of new technology-based economy.
It is important to achieve the goal in the context of constrained resources. It is a tough challenge indeed.
- When do you expect to see the result of all these transformations?
- The results of educational changes do not appear immediately. This is a very long journey. But, if you do not take any steps, you can't expect any results in the future. 'Life is like riding a bicycle: if it's hard for you, then you're on the rise.' I believe, TPU is on the rise!
Interviewed by Tatiana Svintsova