Healthy breakfast for TPU students
Healthy breakfasts will be served for Tomsk Polytechnic University students from 3 to 30 September in the University canteens. This is a social action to be held within the health marathon Autumn-2018.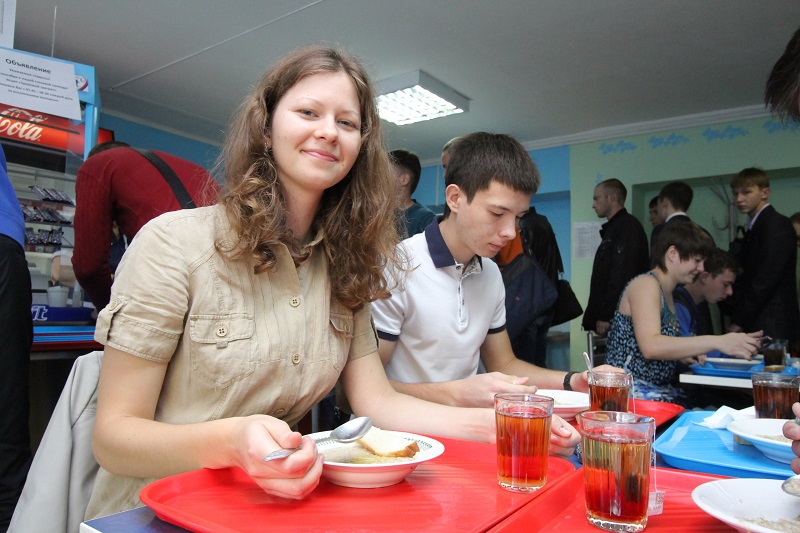 Throughout September TPU students will be able to start their day with a free and healthy breakfast. Students will be offered a hot porridge within the action Healthy Breakfast in the canteens of the dormitories and academic buildings of the University.
The head of the TPU Center for Social Work Olga Nikiforova says:
'We invite all TPU students but we make a special emphasis on freshmen. We would like the students to get used to the healthy lifestyle from the first days of study at the University.'
TPU students need to show their student cards to participate in the action.
The healthy breakfasts are available from 7:00 to 8:00 in the canteens located at:
Dormitory No.5 (18 Pirogova St.);
Dormitory No.14 (39A Vershinina St.);
Academic Building No.9 (6 A. Ivanova St.);
Academic Building No.20 (2/5 Lenin Ave.);
TPU Main Building (30 Lenin Ave.).
Initially, the action was held in September 2015. Over 500 TPU students began their day with a healthy breakfast. For a month students ate more than 16 thousand servings of porridge.