TPU chemists win 2018 Made in Russia Award
The project Snob of the eponymous magazine was awarded the Made in Russia Award for the seventh time. The award is given for achievements in literature, cinema, and theater, as well as business, museum initiatives, science and technology, charity and media. Early-career scientists from the Research School of Chemistry & Biomedical Applied Sciences of Tomsk Polytechnic University received an award in science and technology.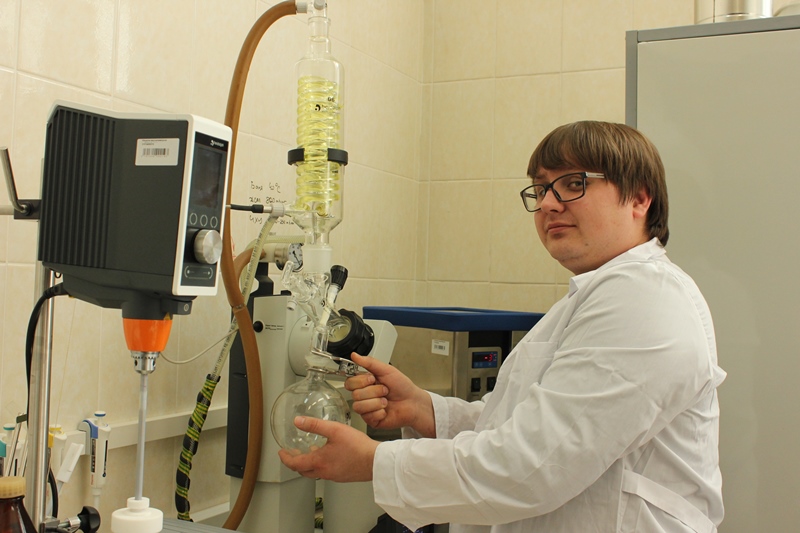 A research team led by As.Prof. Pavel Postnikov develops ultrasensitive gold-based sensors which make it possible to find even a small amount of the sought substance in different media, e.g. toxic heavy metals, dyes or molecules that are signs of diseases. Such sensors are designed to work with Raman spectrometers.
Pavel Postnikov says:
The sensors represent multilayer structures. The basis is formed by a thin gold film of about 1x0.5 cm. The surface of the plate is modified so that it has a wave-like structure. Using specially synthesized reagents, we apply organic compounds on the plate surface via surface covalent modification with aromatic diazonium salts. In turn, the analysis is very simple: we place a sensor into water and the molecules of toxic substances are deposited on the plate surface.'
---
The sensors surpass their counterparts in supersensitivity and the procedure of analysis.
---
The awarding ceremony was held on 13 November in Moscow. Within the Big Country nomination the award went to Natalia Fishman, the Aide to the President of Tatarstan for the public spaces program in the republic. Within the Business nomination the award was granted to Rusnano for the creation of a new economy sector in alternative energy. Gusel Yakhina received the award in literature for her novel My Children. More details about the award are available here.