Petr Chubik: Be engineers of your destiny!
Petr Chubik congratulates TPU students on Student Day.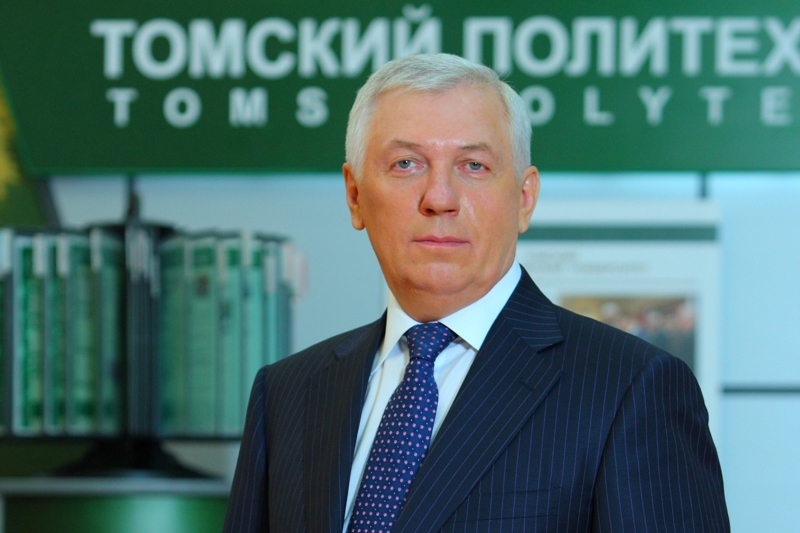 'Dear friends! My congratulations to you on Student Day!
On the foundation day of the first Russian university, 'concurrently' Tatiana's Day, we give praise to students whose independent life and the professional route starts from the Alma mater threshold.
Without exaggeration, your student years happily fell on a special stage of the University development, ranking positions of which prove its high level of a national research and world-class scientific and educational center. The leading university of engineering education in Russia strives to make your students years as useful and rich as possible. Everything that a modern campus of the large scientific and educational complex should have is at your disposal.
I appreciate that you, TPU students, meet the high status of your Alma mater on 100 percent. The first, the best, a winner, a laureate… This is all about you.
Among you are the holders of the scholarships of the President of the Russian Federation and the Government of the Russian Federation, the governor of Tomsk Oblast and the Legislative Duma of Tomsk Oblast, numerous prestigious grants, awards and prizes of the international and national levels, RAS medalists.
You are the future of the real sector of the economy and the country. This is you who will solve complicated challenges of the upcoming age of digital economy and AI.
We want you as strong, deep and versatile specialists, individuals ready to overcome difficulties, tuned to development and creation, real engineers of their own destiny to enter the life path. Everything is in your hands, my dear friends!
This is your first professional holiday and I sincerely wish that the years of study at TPU become the happiest and the most unforgettable on the start of your life's road map. Let them be a bright page to which you will return again and again, flipping through the book of your memories.
Happy holiday! Have a successful examination term and excellent marks!
Acting Rector of Tomsk Polytechnic University,
Professor P. Chubik