Time Keeper: TPU graduate with an unusual profession speaks about his job
In the capital of Kazakhstan, a TPU graduate, Sultanbek Smagulov, is responsible for the accuracy of time. He works with the most accurate atomic clocks of the republic at the Kazakhstan Institute of Metrology. Sultanbek is an expert in metrology and technical regulation and is responsible for the state primary standard of time and frequency. He told the TPU News Office about his job.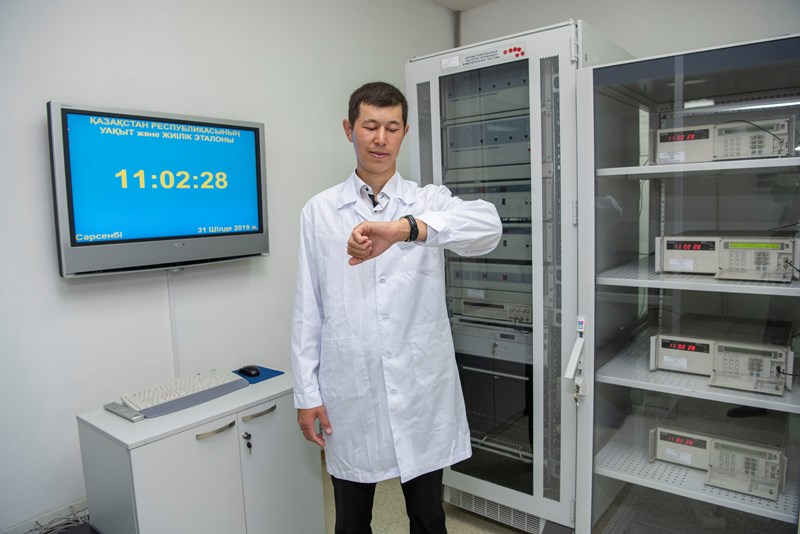 Photo: (с) Sputnik/Vladislav Vodnev
He graduated from Tomsk Polytechnic University as Master in Power and Electrical Engineering. "I found out about TPU by accident. It was my fourth year of undergraduate studies at the S.Seifullin Kazakh Agro Technical University when TPU teachers visited us. I became interested and began to prepare for entrance examinations. In the summer of 2012, I was informed about my enrolment, - recalls Sultanbek. As a result, I graduated from TPU cum laude; my supervisor was Vasily Ushakov, Professor of the Department of Power and Electrical Engineering."
He became a time keeper of Kazakhstan a year ago. He tracks time accuracy using four cesium generators to determine the period the cesium-133 atom needs to make 9 192 631 770 transitions. Thanks to its high stability, the indicator is laid down at the foundation of the modern definition of atomic second. The time data received in Nur Sultan is sent to the International Bureau of Weights and Measures.
"Our standard participates in the formation of the international coordinated UTC scale and the TAI international atomic time scale along with 26 leading international laboratories",
— says Sultanbek.
"This has resulted in a new class of accurate time consumers including a wide variety of computer-assisted systems that require synchronization of their system time with accuracy from a few milliseconds to a second. First of all, it is systems relying on electronic registration of financial transactions and requiring mandatory digitization of transaction time, synchronization systems for numerous local computer networks, systems for recording the duration of telephone conversations in line and cellular telephone systems and recording temporary traffic on the Internet, and others", - explains the graduate.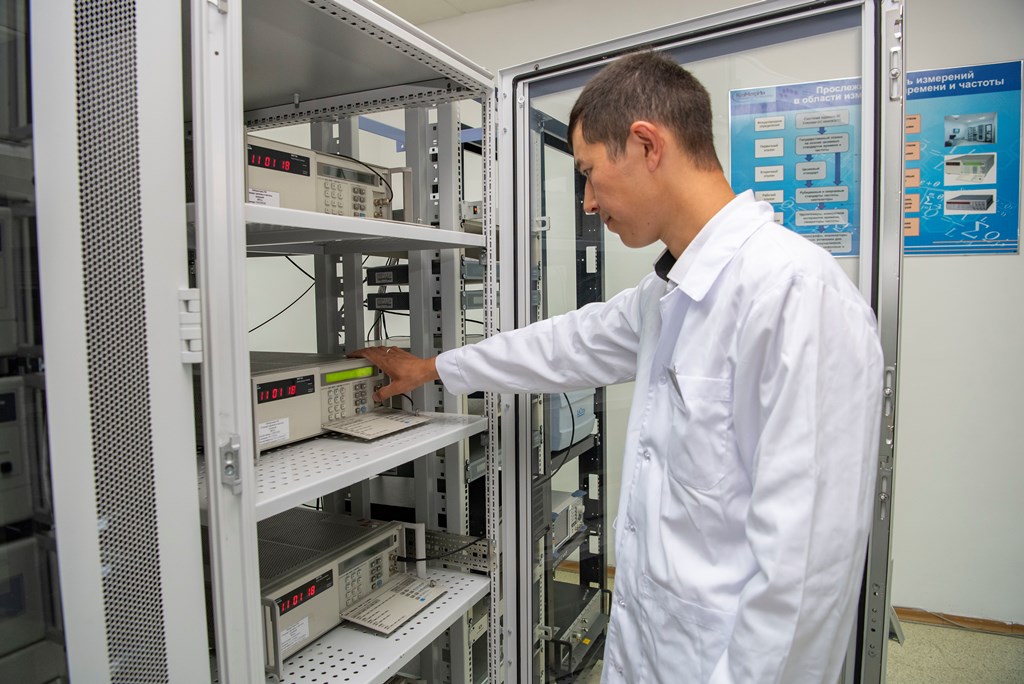 Photo: (с) Sputnik/Vladislav Vodnev
Sultanbek also calibrates and tests measuring instruments and conducts fundamental and applied research in the field of metrology.
"My job is challenging, thereby demanding more effort, energy, and responsibility. Working with time standards requires knowledge in the fields of astronomy, physics, radio engineering, electronics, and, of course, mathematics. Besides, this century calls for specialists to constantly improve their professional skills, knowledge, and life experience, - says the time keeper.
In our profession, it is necessary to be universal, constantly studying different literature and learning new things, be in a trend, since you will represent your country internationally, meet and communicate with other time and frequency keepers from all around the world, participate in the regulation of time issues, and be responsible for the time accuracy in the state.
Of course, I am young and have much to learn. However, I like my job and I will focus all my efforts and energy on the development of the profession."