TPU and Milan Polytechnic University assist young SIBUR specialists to find solutions for optimizing chemical production
Young specialists from various production sites of SIBUR Holding, the largest petrochemical company in Russia, are now taking professional retraining program in Chemical Engineering. The program is delivered by Tomsk Polytechnic University jointly with Polytechnic University of Milan, one of the leading European universities in chemical engineering. So far, 15 SIBUR specialists have completed module-based training at Milan university. For a month, they were working out solutions of real cases for their enterprises at the university laboratory.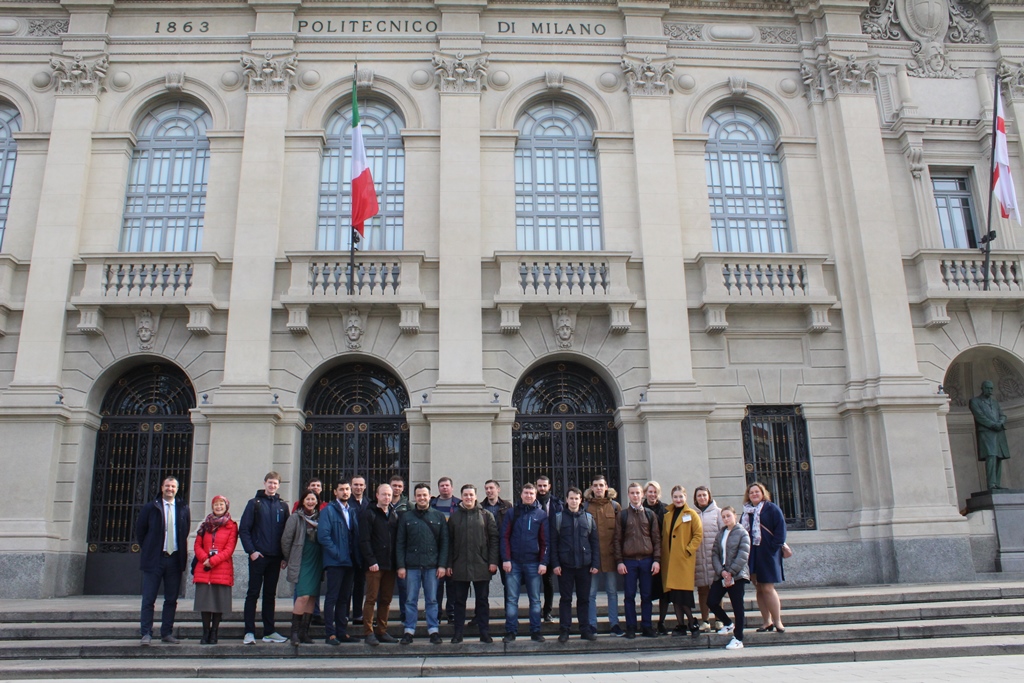 Photo: program participants at the Polytechnic University of Milan
The new program was launched in October 2019. Young specialists from the SIBUR production sites, located in Perm, Voronezh, Tobolsk, and Tomsk came to TPU. They are young employees under 35, engaged in production. They hold positions from machine operative of the fifth category to installation supervisor and head of production.
It is the first professional retraining program for SIBUR employees involved in the main production sites. It is designed for 10 months. Currently, the participants are well on the way. Along with modules on chemical technology, the program includes those on lean manufacturing, information technology, and big data.
"The program aims to facilitate students to offer solutions for very specific production-related challenges, based on new knowledge of the most advanced technologies and methods. The challenges differ for each participant, although, all of them are somehow related to the optimization of production processes through simulation methods,"
— Marina Trusova, head of the TPU Research School of Chemistry & Applied Biomedical Sciences, says.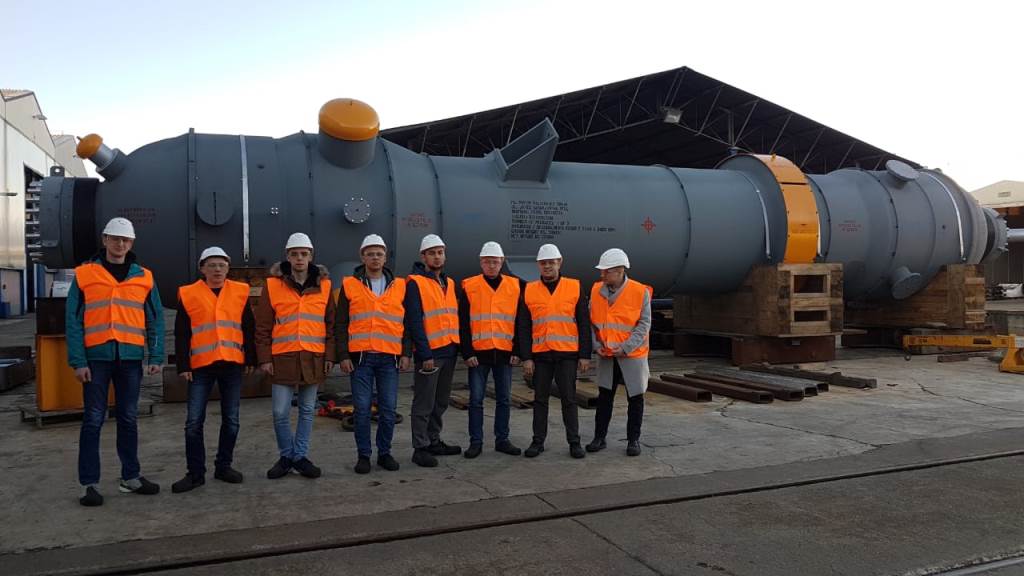 The students have already taken in-depth training in chemical technology, modeling various processes in chemical production, studied professional English and pinch analysis, an advanced method for minimizing the energy consumption of chemical processes.
In Milan, the young specialists worked in a center named after Giulio Natta, a recognized chemist, a graduate of Milan university and Nobel laureate. Jointly with a group of Italian scientists, headed by Professor Flavio Manenti, they improved solutions for their cases. Currently, they have to return to Tomsk for several additional educational modules.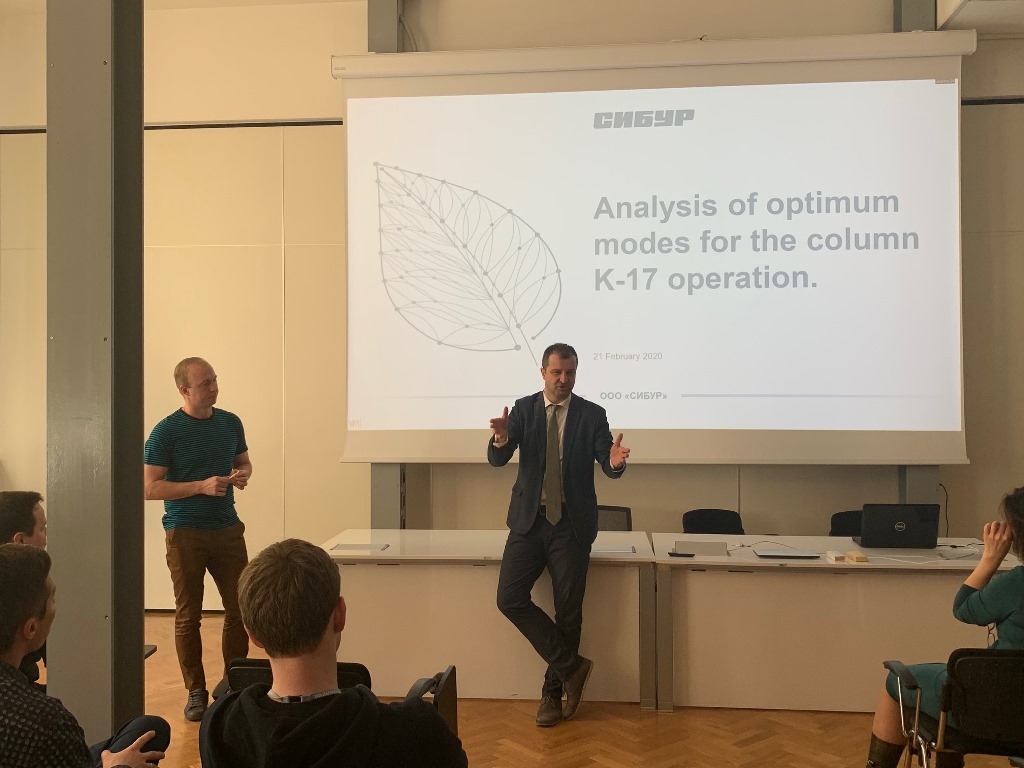 The final presentation of the cases will be held in June before the SIBUR board. The best solutions are planned to be implemented at the holding facilities.
Photos provided by program participants
Reference:
The Polytechnic University of Milan is one of the world-leading universities in chemical engineering (in QS WUR it occupies 149th position, in QS WUR by subject chemical engineering – 44th position).