Green Energy Transition is Topic of Hydrogen Conference at TPU
On October 25, Hydrogen. Technology. Future, the II All-Russian Conference with international participation started at Tomsk Polytechnic University. Experts from Russian and overseas research and academic centers, as well as large industrial companies, are presenting the results of the latest research and discussing the adoption of hydrogen technology.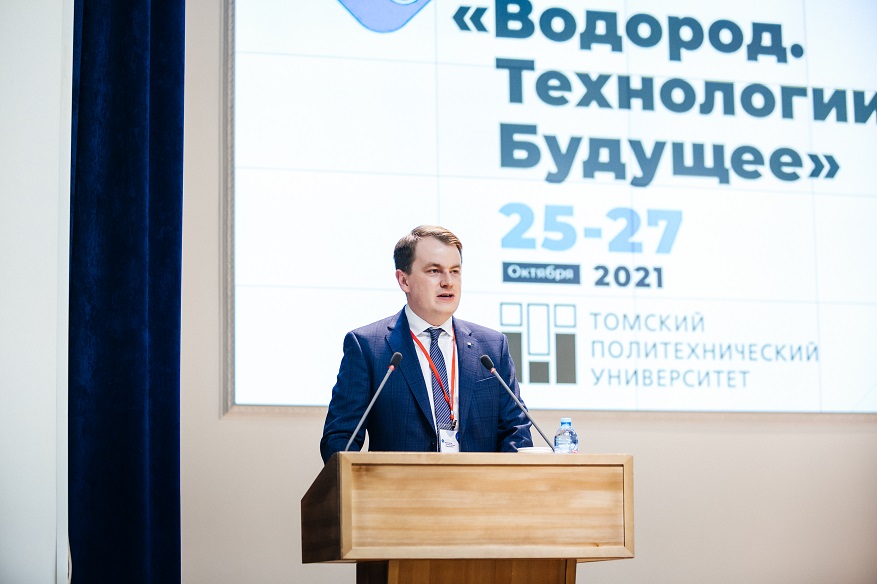 Nearly 200 experts from Russia, Belgium, Germany, South Africa and India are taking part in the Conference face-to-face and remotely. The Hydrogen Technology Consortium is arranging the Conference.
"Tomsk is one of the leading research and technology centers of Russia and it is not by accident that such a topic as hydrogen economy we are discussing exactly here," Vadim Medvedev, Director of the Department of Innovation and Promising Research of the Ministry of Science and Higher Education of the Russian Federation, said at the opening of the Conference. "Transition to green energy, which happens in the world, is not affordable to all countries. It is vital to remain technological leaders in a new era. Therefore, it is so essential to analyze profoundly and forecast scenarios of technological development, social and economic impacts. This is what such events are for."
The experts are working in four sections: Hydrogen Production, Hydrogen Transportation and Storage, Use of Hydrogen, Hydrogen Interaction with Construction Materials and Safe Use of Hydrogen Technology.
"During the last three weeks, there was no a day without discussions on energy transition and development of hydrogen technology. At the moment, it is required to focus on specific practical measures, which must be taken in the nearest future, literally in the next several months, one or two years, in order to transition from general questions to specific ones,"
Oleg Zhdaneev, Deputy Chief Executive Officer of the Russian Energy Agency, emphasized at the opening ceremony.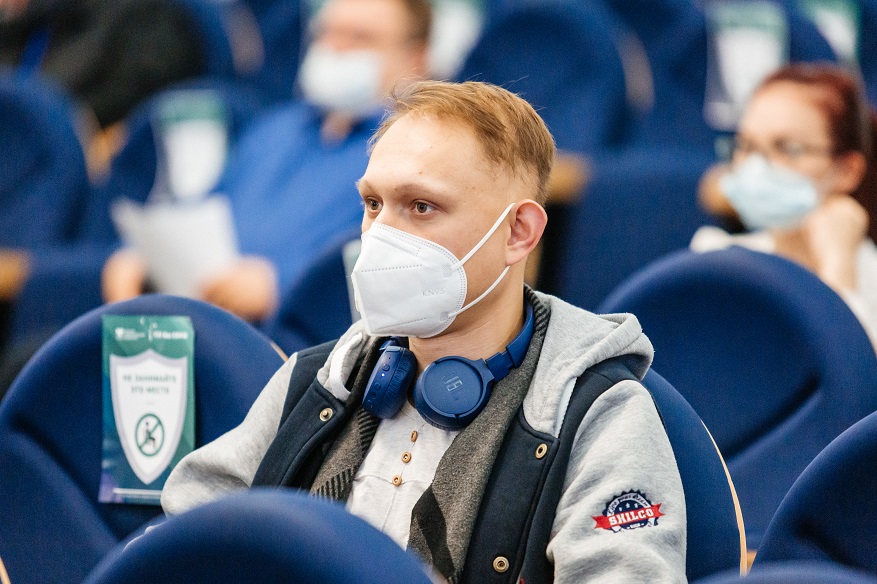 For TPU, hydrogen technology is one of the key development vectors of a research agenda. Nowadays, over 150 scientists and engineers, conducting their research in the hydrogen economy, work at TPU. There is fundamental and applied research of the hydrogen chain conducted at TPU: pure hydrogen production, safe storage, hydrogen transportation with minimal losses, as well as the use of hydrogen as an energy carrier in autonomous power supply systems.
"Regarding our ambitions, we are willing to become that point where hydrogen technology will be tested in a harsh climate. As we realize that this technology which applies to our region can be replicated in other climatic zones,"
Dmitry Sednev, Acting Rector of TPU, said. "At the same time, we believe that it is crucial to form not only a technological agenda but also an expert one, which is being formed in Russia to determine strategic development areas of both technology and its consumption."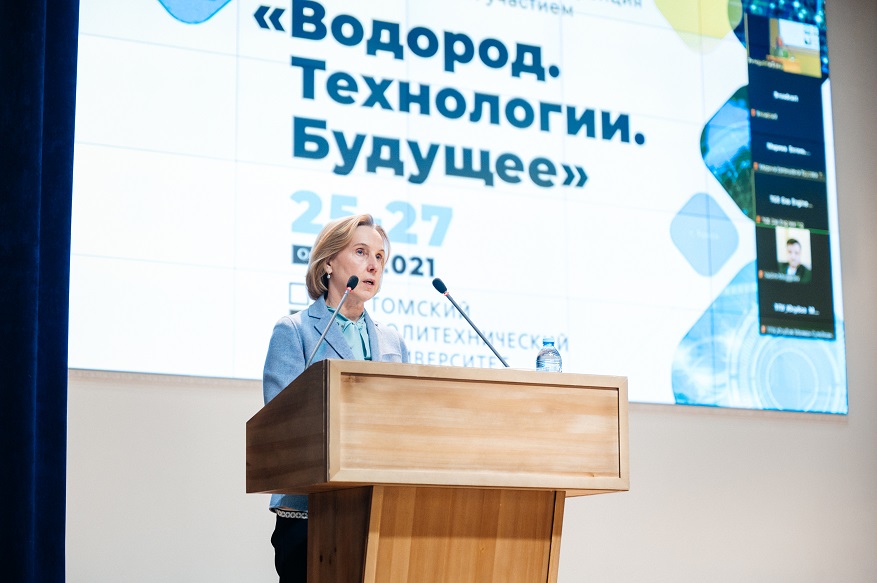 The Conference will be over on 27 October. The round table entitled Condition of Hydrogen Technology Development: from Ideas to Adoption is planned for the last day of the Conference. The member organizations of the Hydrogen Technology Consortium are discussing the adoption level of specific technology.
"Hydrogen technology is not a short-term process and consequently, when we speak about the demand for hydrogen technology, we should think a little bit higher, globally and not regionally. Will be there such a customer in the Russian Federation on the global market? Yes, there will be. Such a customer has already appeared today. For instance, hydrogen production plants are being constructed on Sakhalin. For us, it is a that sign such technology is in demand. In this case, it is a certain advantage that Tomsk scientists have been conducting research in hydrogen economy for many years," Ludmila Ogorodova, Deputy Governor for Scientific and Educational Complex and Digital Transformation of Tomsk Oblast, said.
Reference:
Tomsk Polytechnic University is a member of Priority 2030 in research leadership, a national program to support Russian universities. Among the key strategic university projects, there is the Energy of Future initiative. The initiative aims are a sustainable transition of Russia to environmentally friendly resource-saving energy and industrial sector decarbonization, increasing recovery efficiency and deep conversion of hydrocarbon raw materials, development of new technology of nuclear power, forming new energy sources, their transportation and storage modes. The initiative supposes deep research and technological work in the hydrogen economy.
TPU is one of the initiators of creation and an active member of the Hydrogen Technology Consortium in Russia.