Selection for Master's Degree Programs of TPU Petroleum Learning Center Starts
A selection for master's degree programs of the TPU Petroleum Learning Center started on November 1, 2021. All entrance examinations can be passed online at any time. Upon completion of a degree, students will obtain diplomas from two universities: TPU and Heriot-Watt University (Great Britain), one of the leading world universities in petroleum engineering.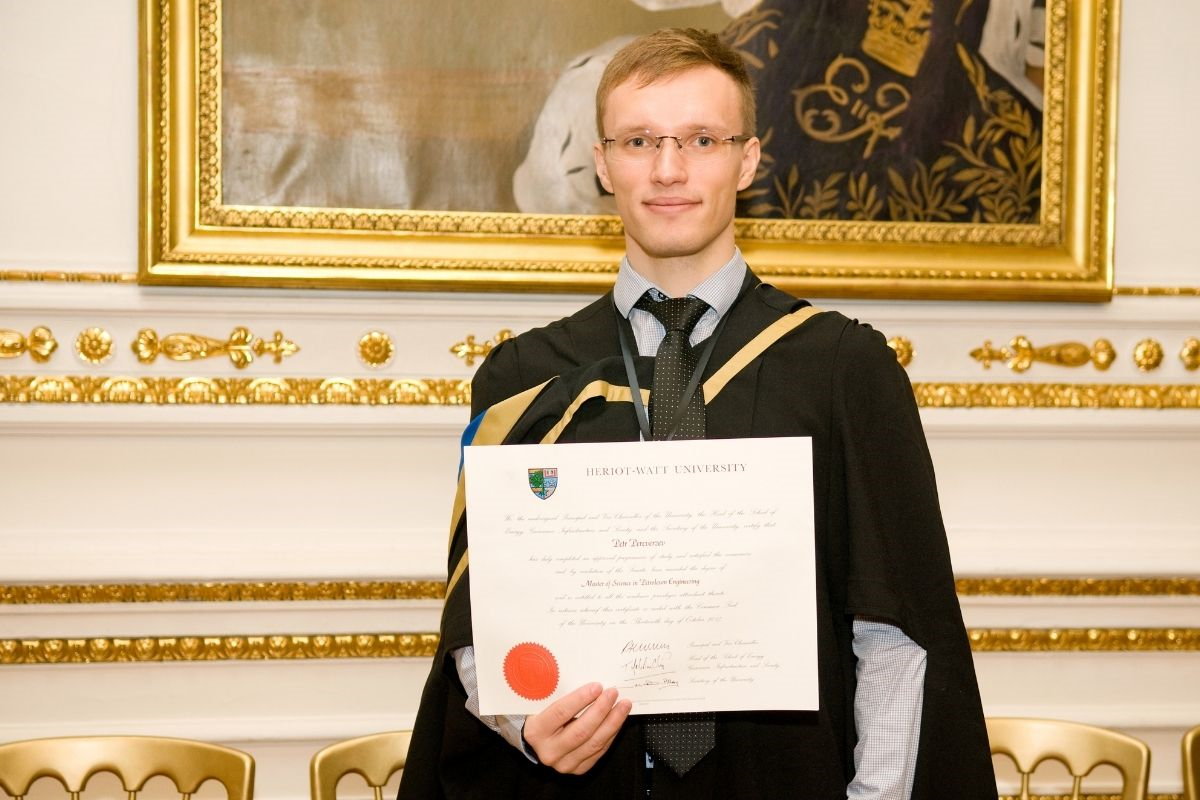 Enrollees can choose one out of three areas to study: a one-year MSc in Petroleum Engineering and MSc in Reservoir Evaluation and Management (the selection will be finished at the end of July 2022), as well as a two-year paired degree in Petroleum Engineering (the selection will be finished at the end of August 2022).
The educational process of all the degrees will be held face-to-face in Tomsk. The content and format of the educational process meet the standards accepted at Heriot-Watt University in Edinburgh, Scotland. All the students have an opportunity to receive a job offer from leading companies in petroleum engineering with which the TPU Petroleum Learning Center cooperates. The selection includes an English test and interviews with teachers of the master's degree programs. The enrollees of the paired degree also must pass a test on the fundamentals of petroleum engineering. All the entrance examinations will be held in a remote mode through an enrollee personal account on the Center website. Each step of the selection is available automatically after a successful pass of the previous step.
"For enrollees who choose a MSc in Reservoir Evaluation and Management, the grant selection will be extended. This year, in honor of the 20th anniversary of the Center opening, we have decided to support the most motivated enrollees and hold a competition for educational grants.
In case of keeping good academic progress at the same level, students, who passed the selection in the grant competition, will receive not only the Center support but also will have an unlimited choice of a future employee. There is one more essential and long-awaited change — age increment of candidates, who is eligible for funding from petroleum companies. From now on, the candidates under 30 are also eligible to win a grant," Valery Rukavishnikov, Director of the TPU Petroleum Learning Center, says.
Other requirements to the enrollees have not changed, they include a degree diploma in any technical and natural science areas, transcript GPA of at least 3.8 out of 5.0, intermediate level of English and higher. Learn more about the terms of the selection following the link.
Feel free to ask any questions about the selection process to the staff of the TPU Admission Office via email: msc@hw.tpu.ru.